Build-A-Bear now has a "Guardians of the Galaxy" collection, including the most adorable Groot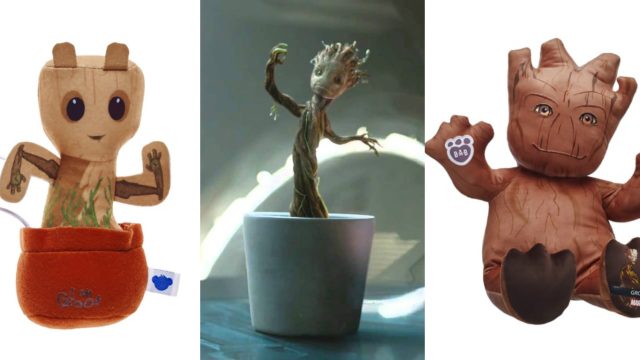 If you're going to save the galaxy (again) you're going to need the right buddies by your side. In this case, you're actually going to be able to build your own co-pilots, because Build-A-Bear has just revealed their latest series, pegged to the upcoming Guardians of the Galaxy, Vol 2. We've never needed to build and buy a stuffed animal more.
This brand new group of bears includes a Rocket Raccoon, along with Guardians inspired costumes for your typical Build-A-Bear. There are also fun accessories you can snag (like a potted Groot!!), along with a handful of Mini bears, already pre made, and pre stuffed with love potential to save the galaxy.
While he might seem tough around the edges, Rocket Raccoon is a big softie on the inside. And in this case, super soft, because you're going to want to cuddle him forever ($25.50, available U.S., U.K. and Canada stores, and online in U.S. and U.K.)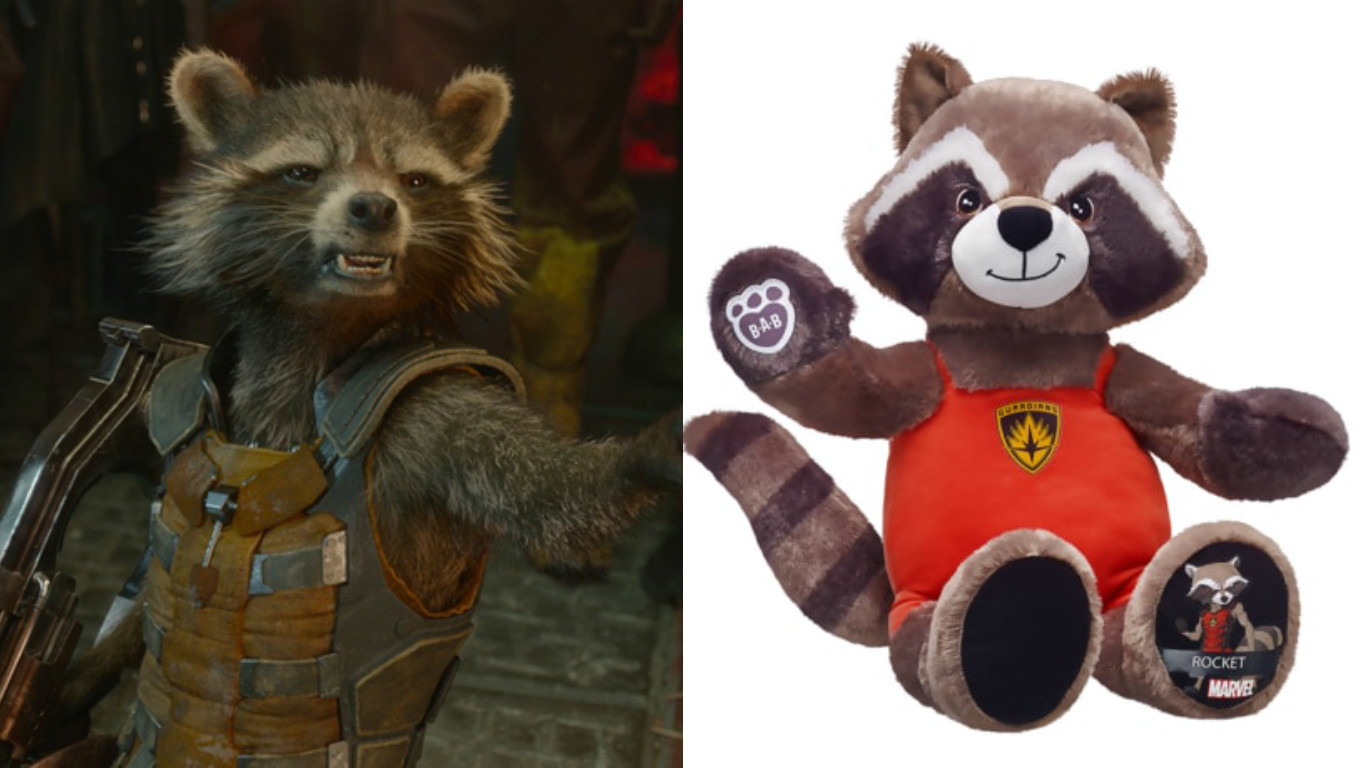 If Rocket gets lonely, you can get him — or yourself — the Potted Groot ($6).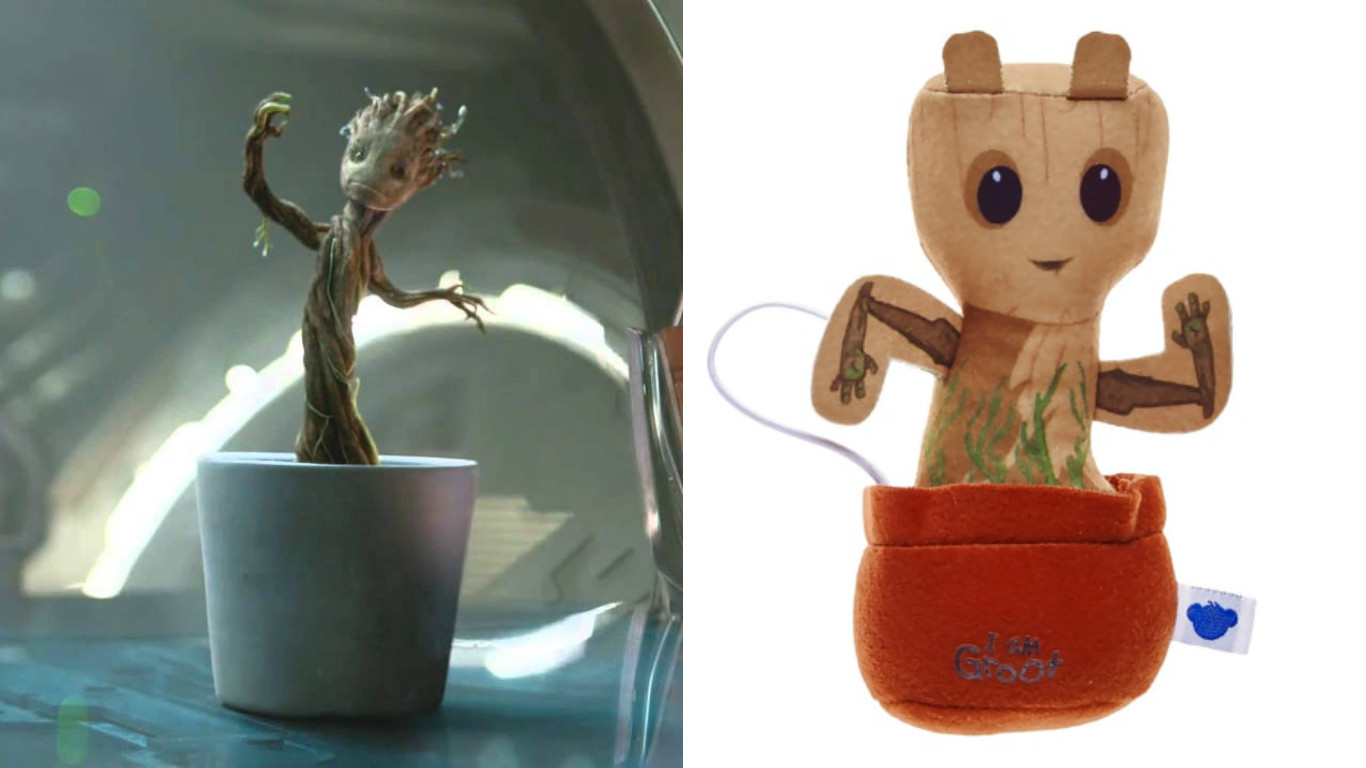 The costumes to dress up your existing bears are pretty ?. Go ahead and let Bear Gamora and Bear Star-Lord dance all they want (Both costumes retail for $18).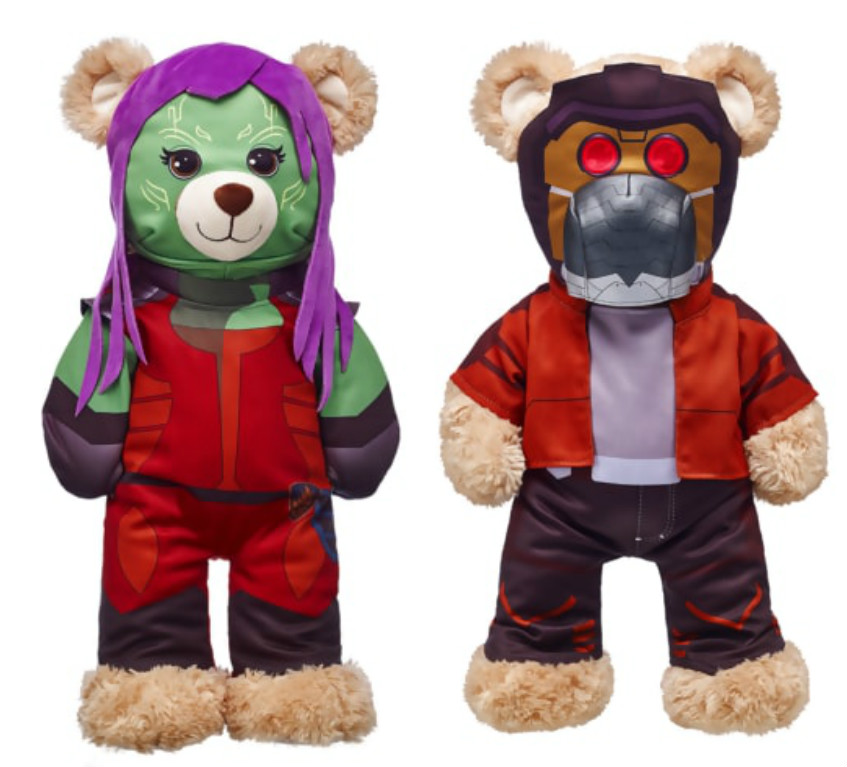 Then there are the Mega Mini bears, and you can collect them all to pilot your own Milano (For $10 each, available in U.S., U.K. and Canada stores and online in the U.S. and U.K.)

And last, but certainly not least, there's GROOT. Groot is an online exclusive, and maybe most exciting, he talks. He only says, "I am Groot," but then again, that's what he always says, and besides, aren't we ALL Groot? ($35, available only online in U.S. and U.K.)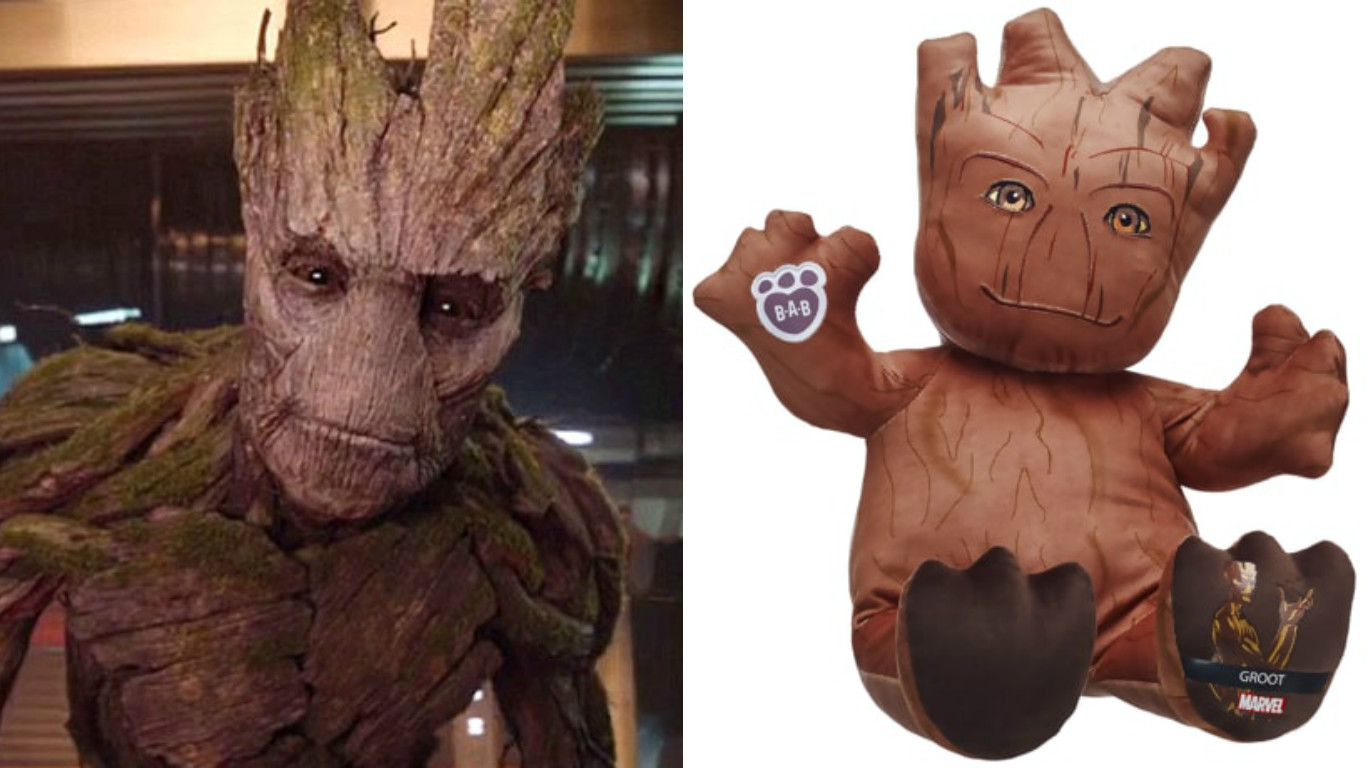 These new bears (and uh, trees) will only be around while supplies last, and you can buy them online or find a store right here. If you need one of these to call your own, best get on it right now.