"Buffy's" Eliza Dushku bravely opened up about her struggles with substance abuse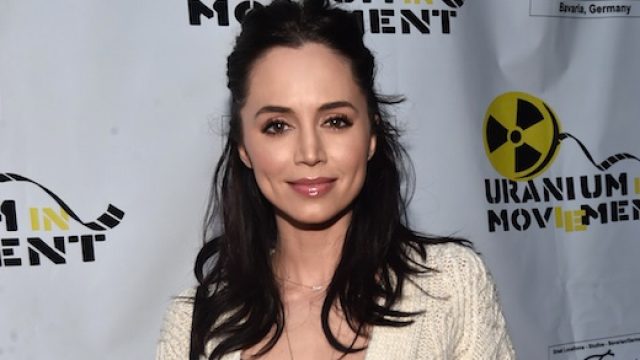 It's not easy to talk about deeply personal issues, especially when it concerns something as sensitive as drug and alcohol abuse. But Buffy the Vampire Slayer's Eliza Dushku opened up about her battle with substance abuse at the NH Youth Summit on Opiod Awareness, and we're SO proud of her honesty.
She explained that she first tried drugs as a teenager at parties, describing it as a "fun" and "scary" experience where she often made decisions she later regretted. "I just remember, I loved the first time I took a drug because I loved the way it made me feel. I loved the way it made me not feel. I didn't have to feel." Getting into the truly scary part, she admitted that while she loved drugs at times — they never ever loved her back. Therefore, something had to change.
https://www.youtube.com/watch?v=kE_YylDaX5g?feature=oembed
"I'll be honest, I got sober at first for my family. [...] But today I'm sober for me, and I'm sober for you, because drugs and alcohol are powerful, but we're more powerful you guys. We're in this together, we're human beings," she said.
We're so proud of Dushku and happy that she's in a positive mental place. She has been sober for eight years, and spoke enthusiastically about being an aunt and trying to be a good person for her family and friends.
Most importantly, she emphasized that today — being 100% sober — she still has a great time in life without drugs and alcohol.
For anyone who's finding themselves in a similar situation, Dushku suggested stepping back and taking a pause, and simply finding someone trustworthy to talk to. She recognized that asking for help is not as easy as it sounds, but it's always okay to reach out. "It was the hardest thing in the world for me to ask for help, and it was the most powerful thing I've ever done," she admitted. And we're taking a page out of her book, because this advice can be applied to so many situations in life.
Thanks for being so real, Eliza. So much love to you.