There is now a buff Bernie Sanders coloring book. Just FYI.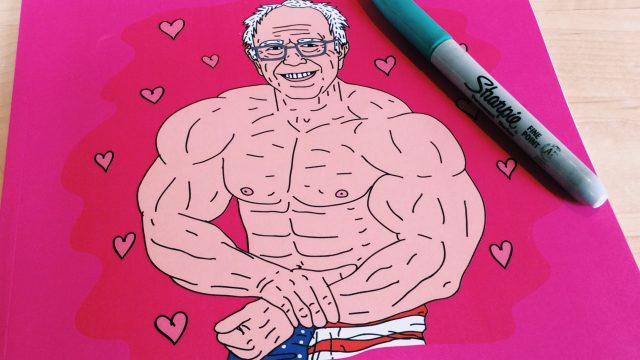 Our very own Nicole Daddona just came out with a one-of-a-kind project that has us reaching for our red, white, and blue crayons.
Buff Bernie: A Coloring Book For Berniacs isn't your average adult coloring book filled with rolling landscapes and hypnotic mandalas. Instead, it features something that's equally unexpected and comical: half-naked pictures of Bernie Sanders as a very buff man.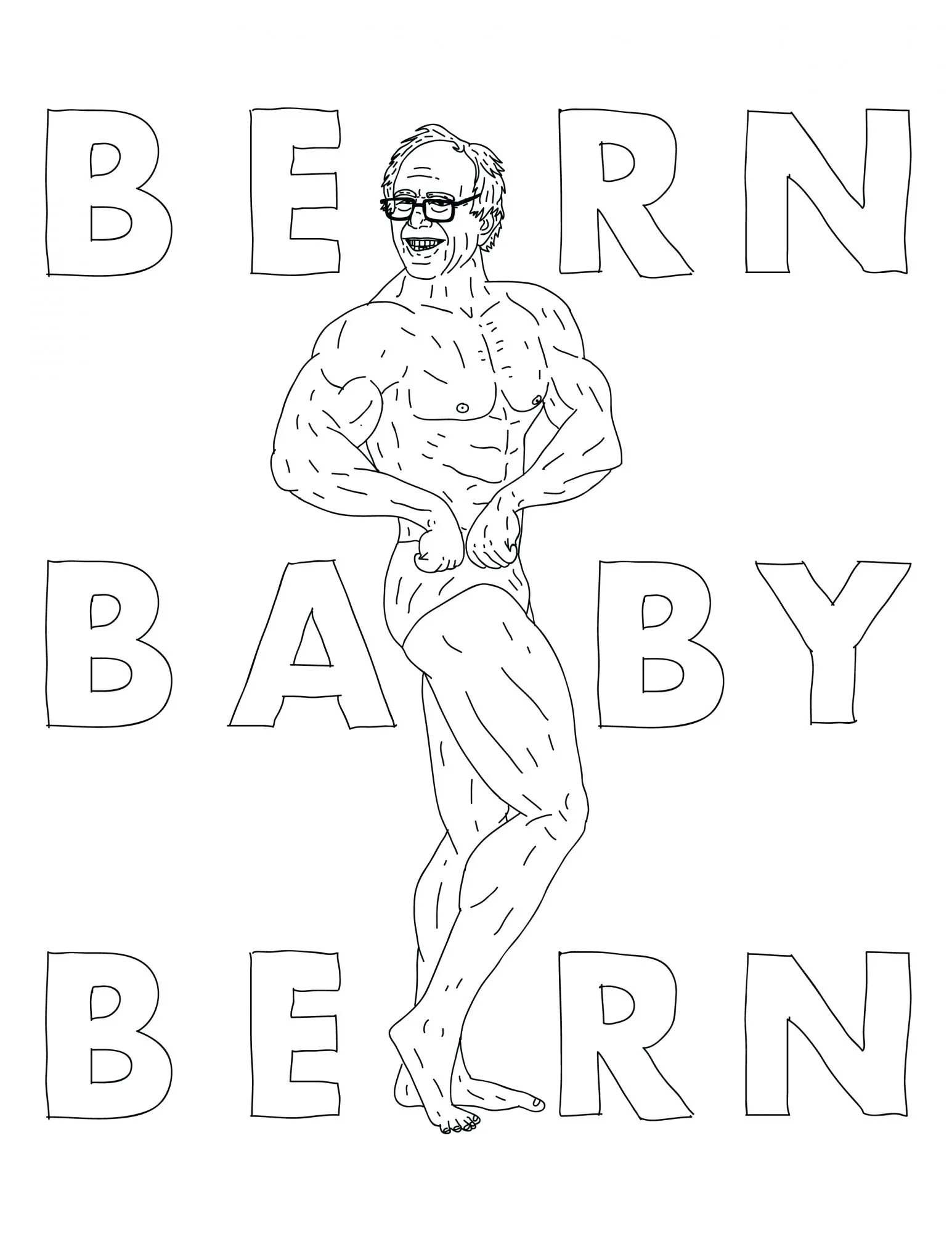 "It's funny to admit, but thinking like this is pretty normal for me. I get weird ideas like this on the regular  – I think it's just how my brain is wired," Nicole tells HelloGiggles. "When this one popped up it made me laugh and I thought maybe it would make other people laugh, too. I'm also a big fan of alliteration, so 'Buff Bernie' just made sense to me."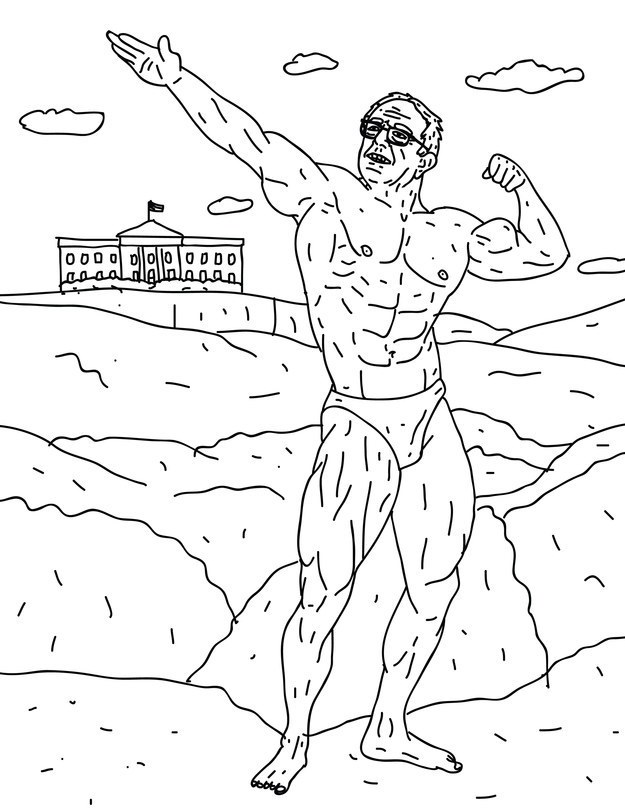 Aside from exercising her creativity, Nicole also wanted to approach politics in her own way as she works to make this topic more accessible for others. "Politics can get so heated and serious and, yes, it's definitely a serious thing, but I think even the politicians themselves can find humor in some of the stuff that goes on," Nicole explains. "I hope that people take 'Buff Bernie' with a grain of salt in the same way that they would a sketch starring Larry David as Bernie Sanders. I'd love 'Buff Bernie' to serve as a gateway drug of sorts to the world of politics. Also, a deep, throaty, milk-coming-out-of-your-nose laugh would be pretty great."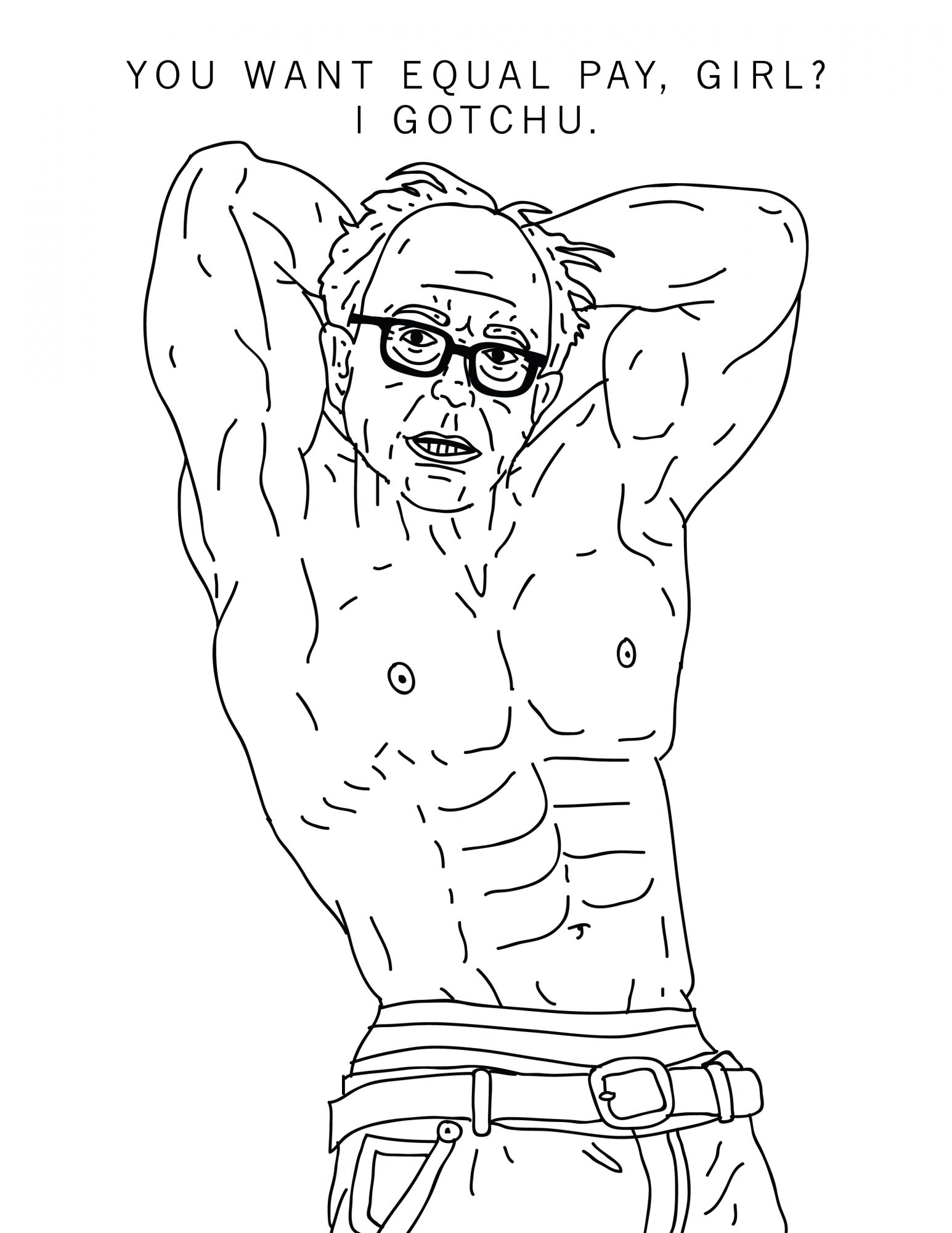 As for the actual, adult coloring book process, it took Nicole only 1.5 weeks to make Buff Bernie a reality. She did a ton of research for the book – especially since she wanted to publish it herself – and ended up using a service called CreateSpace to get her work out into the world as soon as possible. Nicole adds, "We live in such a cool time where being an independent artist is feasible, encouraged, and respected. It's great!"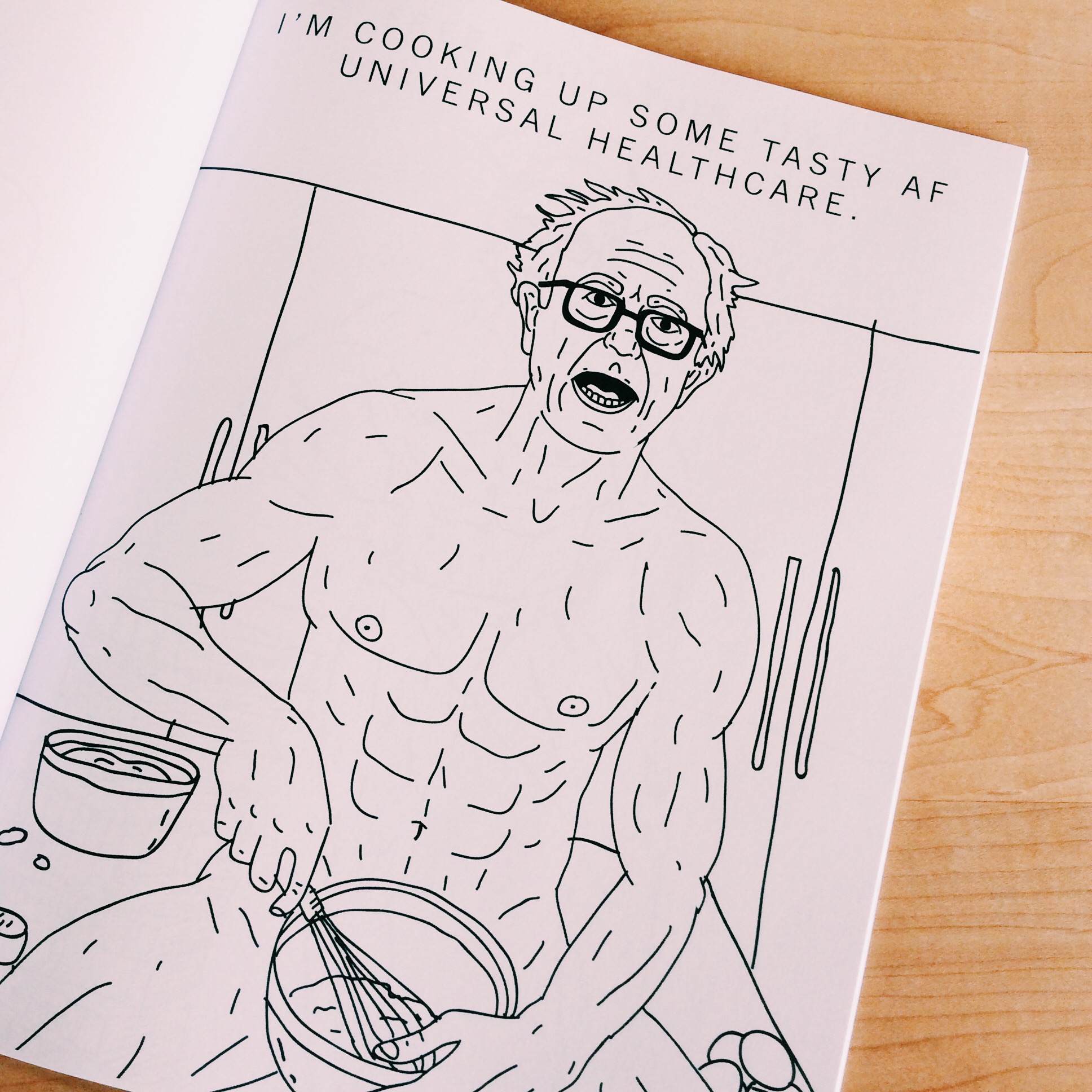 Now that her Buff Bernie creation has made its way into colorers' hands, Nicole reveals that she's been surprised by the feedback she's gotten thus far. "The majority of people have been really receptive to the book and are able to find the humor in it," she says. Then, when referring to the sprinkling of fiery responses she's received, Nicole quips, "I definitely don't want to make anyone sick by looking at it!"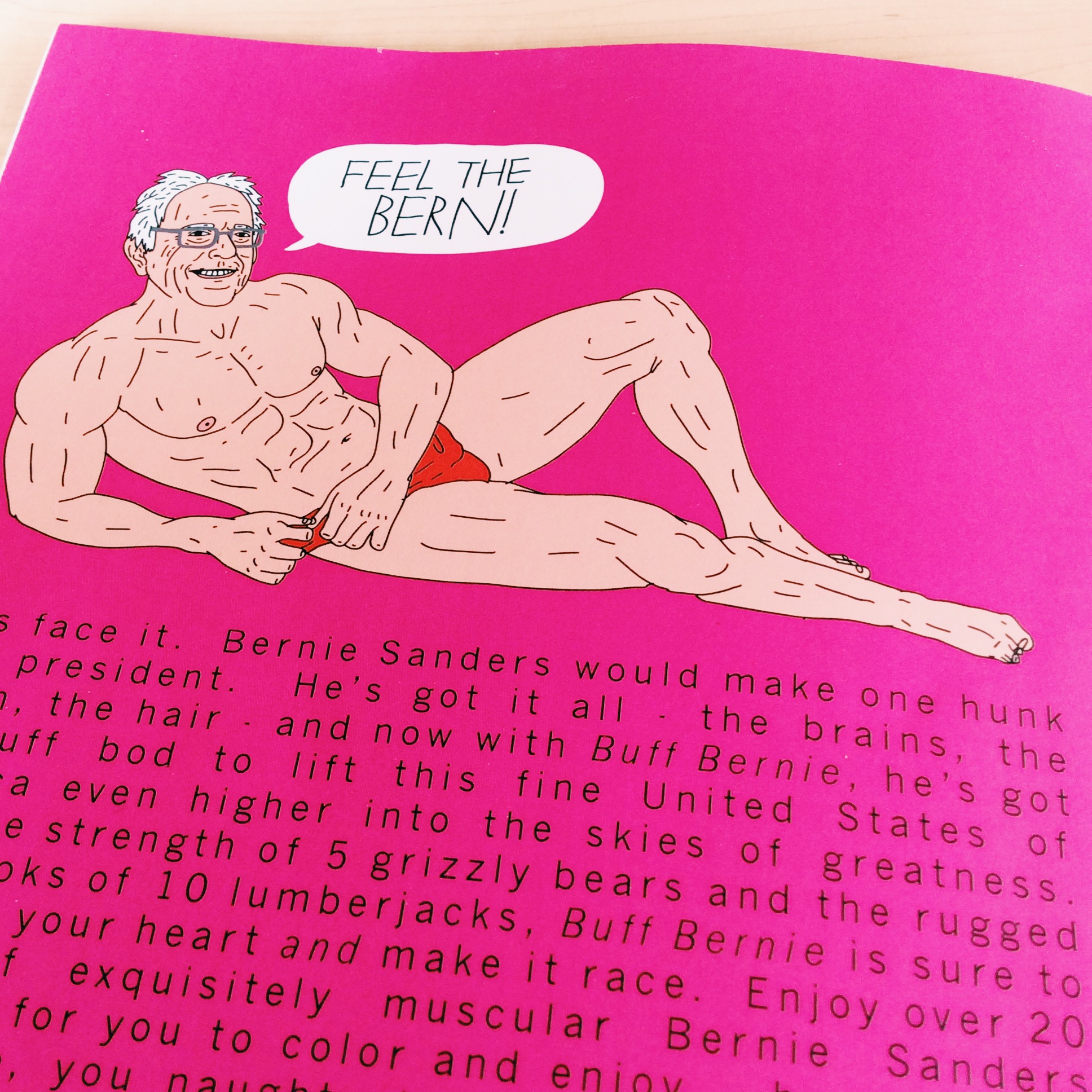 Since Buff Bernie was so successful and received such an outpouring of support (and laughs), Nicole is putting the finishing touches on a new coloring book called Bernie And Chill. "It features over a dozen movie poster coloring pages starring, you guessed it, Bernie Sanders!" Nicole tells us. "Hits like The Bernfast Club, Mrs. Bernfire, and The Berninator."
Never change, Nicole. Never change.
You can get your very own copy of Buff Bernie here. 
All images reprinted with permission from the artist. Connect with Nicole on her website, Instagram, Twitter, or on Amazon.