Bryce Dallas Howard shops for red carpet dresses the same way we shop for clothes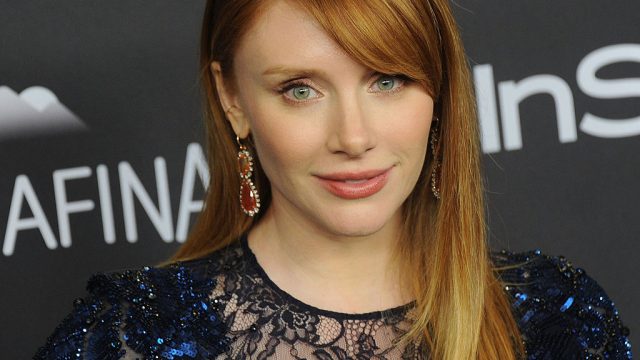 When it comes time for awards season, many stars have red carpet gowns sent from designers as they decide on the perfect, awards-worthy look. But that's not the case for Bryce Dallas Howard, who loves affordable red carpet dresses. The Jurassic World and The Help actress prefers shopping off the rack for her gowns, rather than the traditional designer route. Like any of us, she browses online for dresses on sites like Net-a-Porter to find a perfectly stunning look. And we love that, because we can totally relate to the fun (and issues) of online shopping.
This week, Bryce Dallas Howard hit the red carpet in a fabulous maroon lace dress that retails for under $500.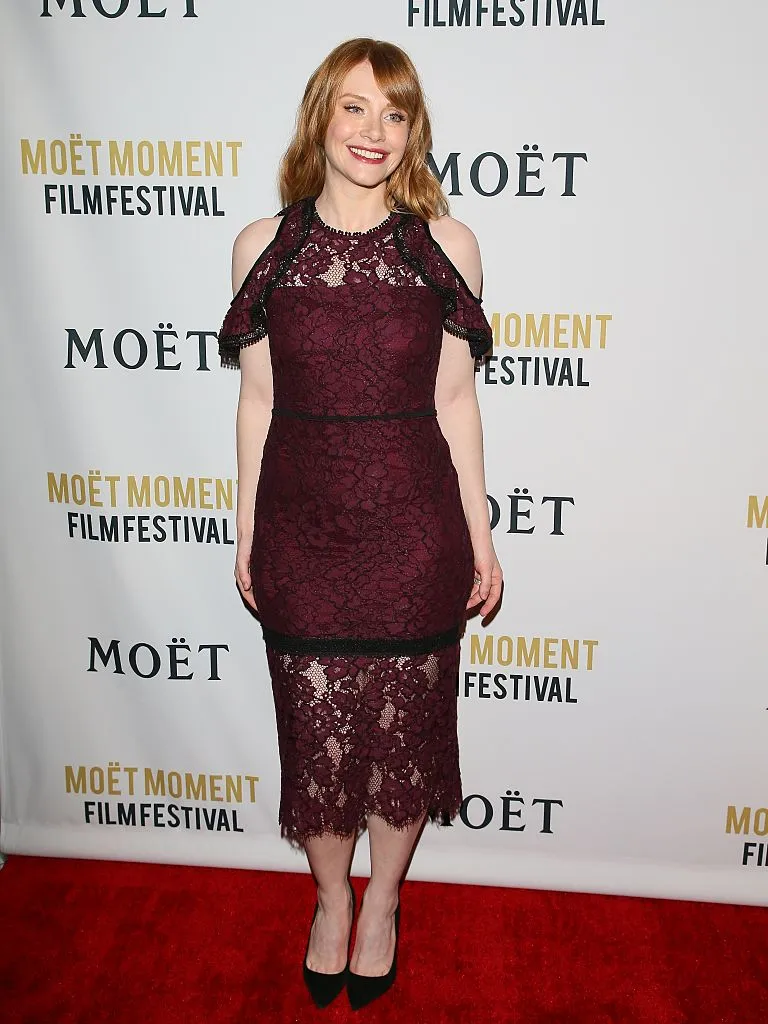 Regardless of the cost, Bryce looks like a million bucks, and that's what's really important. Bryce wore this dress to the Moët Film Festival on Wednesday, and we love this look. The off-the-shoulder detail is so fun, and the peek-a-boo lace at the bottom shows off just enough skin. When Bryce needs to find a fabulous dress for an awards show, she does what any of us would do.
According to Popsugar, Bryce said, "I go online and fill up a bunch of shopping bags."
That's awesome. But we totally get that it might be more fun to get to pick out your looks for yourself. And Bryce's fabulous dress is still available online.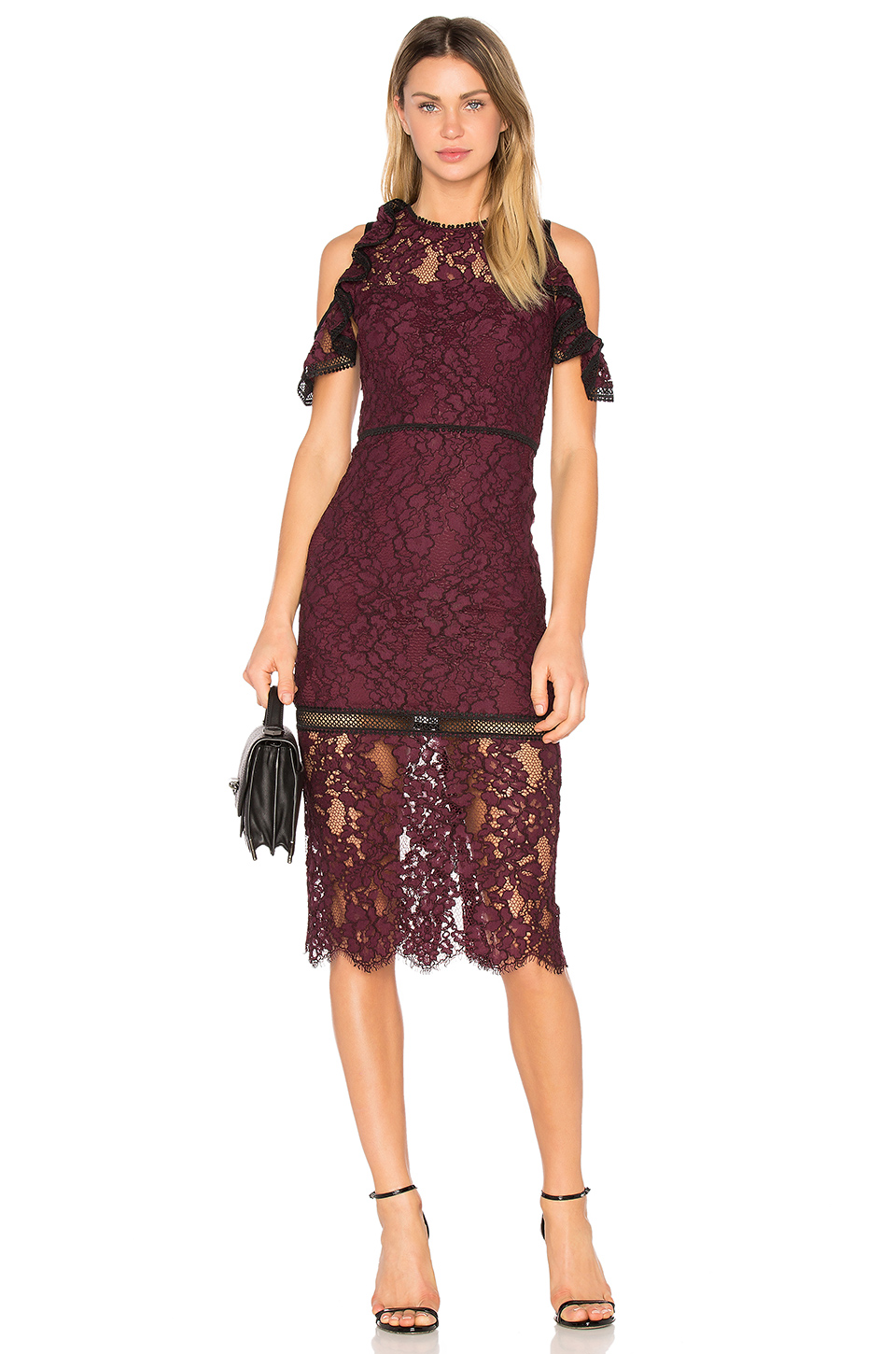 You can order the Alexis Evie Dress from Revolve for $497. That's still some serious dollar signs, but it's way less than the typical red carpet look might cost.
Plus, Bryce has another very important reason for shopping online and in department stores.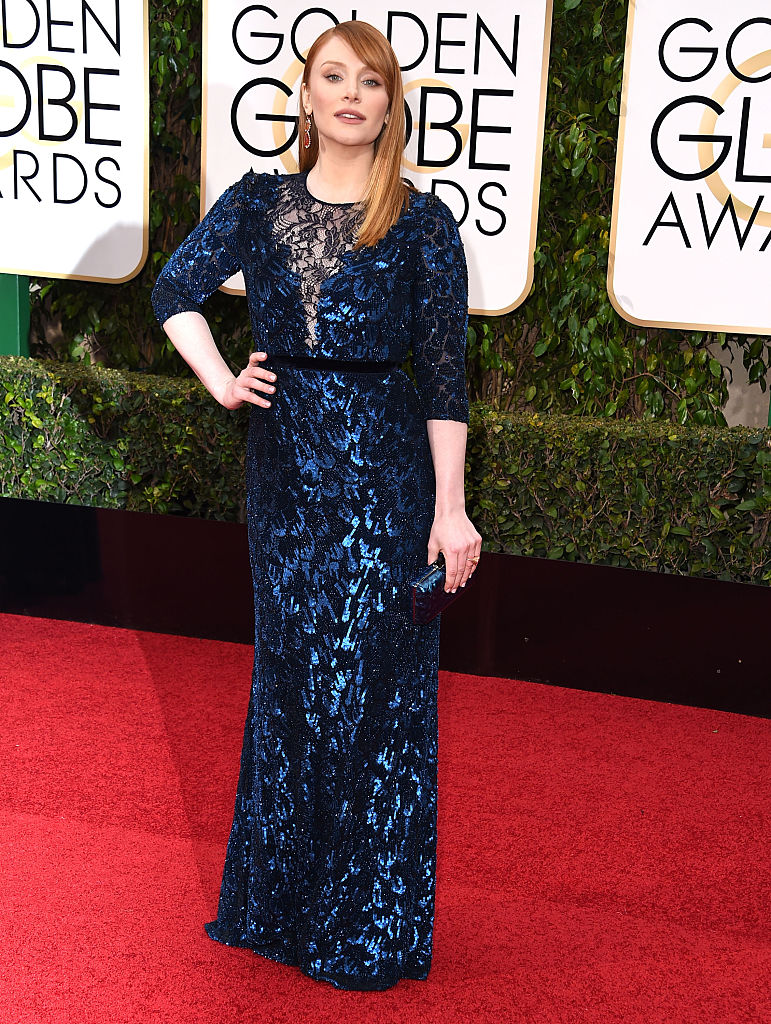 At last year's Golden Globe Awards, Bryce stunned E!'s Giuliana Rancic when she told her that she bought her stunning navy gown off the rack at Neiman Marcus. But Bryce had a very important reason. Bryce wears a Size 6, which is actually larger than most designer samples.
Bryce told Giuliana, "I like having lots of options for a Size 6, as opposed to maybe one option, so I always go to department stores for this kind of stuff."
Bryce makes a great point, because in the world of sample sizes, a Size 6 is considered "big" — which is insane, since the average woman in the U.S. is a size 16. In an interview with Glamour, Bryce explained that you have to know a designer really well or get a request in early to get a Size 6, which is why she started shopping off the rack. And we totally get her wanting a few more options. In fact, it's really problematic (and unfair) that people in Hollywood are limited in fashion if they're not a certain size. Can we work on providing options for all kinds of bodies, designers??
Anyway. Bryce's fabulous eye for fashion is working for her, because she always looks stunning in the dresses she picks.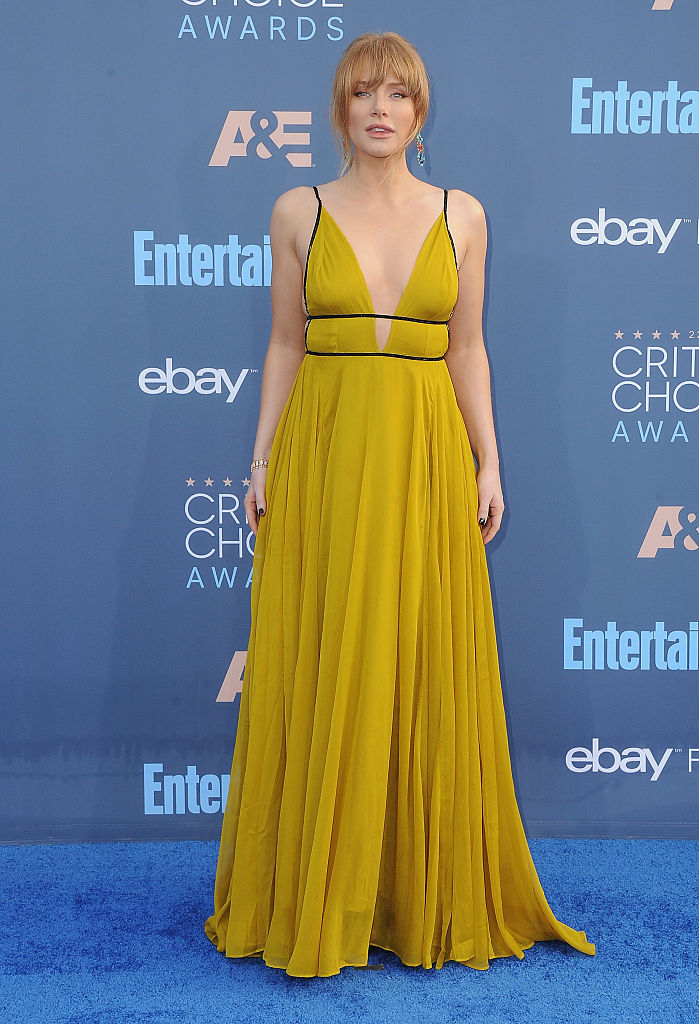 She reportedly bought fabulous chartreuse gown at Topshop for only $250. Bryce totally rocks her off-the-rack red carpet style, and we can't wait to see what she chooses next.