Bryce Dallas Howard brought her dad to a "Pete's Dragon" screening because she's the absolute best
Last night was the U.K. premiere of the Disney film Pete's Dragon, a remake of a 1977 fantasy movie that tells the story a boy and his dragon. Bryce Dallas Howard plays the part of Grace, a park ranger who meets the pair, and wanted to mark the premiere in the cutest way possible. How, you ask?
She brought her dad, director Ron Howard, as her date to the premiere at Ham Yard Hotel in London.
After the event, she shared a black and white picture of the two of them on Twitter and said "Can't get enough of this guy. Never will." because she obviously wanted us to spend our Sunday nights crying happy tears and calling our parents to tell them we love them.
They both looked great—she in black heels and a sheer blue lace dress that complemented her red hair beautifully, and he in a more casual blue blazer and baseball cap.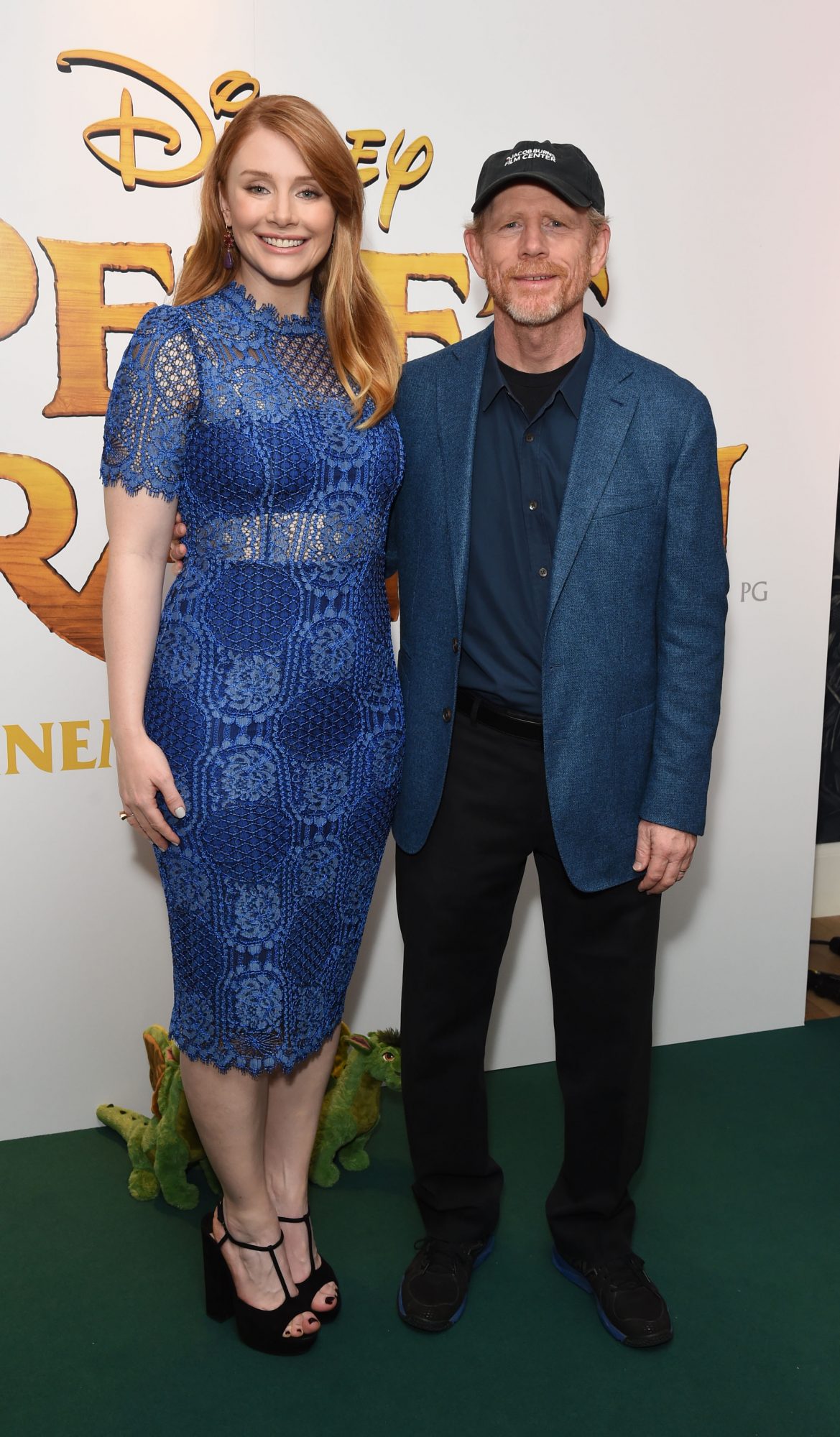 Family and film go hand in hand for these two
Bryce got her acting start as an extra in her father's film Parenthood, and also appeared in his critically-acclaimed film Apollo 13. Since then, she has appeared in many Blockbuster films such as Twilight, The Help, and Jurassic World. 
She also stars in a number of upcoming films, including Gold, a thriller following explorers looking for gold in Indonesia, and a Jurassic World sequel.
Now, it seems she is excited to share her success with the guy who helped make it all possible. It is fitting that she brought her father as her date, as she told CBC Radio, "This is really a story about what it takes to find your family."
https://www.youtube.com/watch?v=fPOamb6d_20?feature=oembed