Bryan Singer is being sued for allegedly raping a 17-year-old boy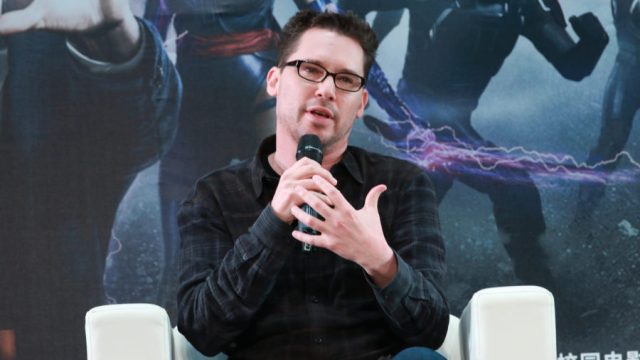 Earlier this week, director Bryan Singer made headlines after he was dismissed from the Queen biopic Bohemian Rhapsody. Today, he's back in the news: Singer is being sued for the alleged 2003 rape of a 17-year-old boy.
Singer's accuser, Cesar Sanchez-Guzman, says he met Singer in 2003 at a party aboard a yacht owned by technology investor Lester Waters, who apparently "frequently hosted parties for young gay males in the Seattle area." Sanchez-Guzman says at some point during the evening, Singer offered to give him a tour of the yacht. During the tour, Sanchez-Guzman says he was lured into a room by Singer, who then "forced Cesar to the floor, shoved Cesar's face against his crotch area, and demanded Cesar perform oral sex on him," the lawsuit claims.
When the 17-year-old boy refused, "Singer forced him into acts of oral and anal sex." Sanchez-Guzman says he repeatedly pleaded for Singer to stop.
After the ordeal, the court documents state that "Singer approached Cesar and told him that he was a producer in Hollywood and that he could help Cesar get into acting as long as Cesar never said anything about the incident. He then told Cesar that no one would believe him if he ever reported the incident and that he could hire people who are capable of ruining someone's reputation."
Sanchez-Guzman says the alleged incident left him with "severe psychological, mental and emotional injuries."
In a statement to People.com, a rep for Singer said, "Bryan categorically denies these allegations and will vehemently defend this lawsuit to the very end. Cesar Sanchez-Guzman apparently claims that he did not remember this alleged incident from 2003 until now."
It's worth noting that this isn't an isolated incident. In 2014, aspiring model and actor Michael Egan filed a civil suit against the director, claiming he forced him into sexual intercourse during parties in California and Hawaii in the late 1990s. Later in 2014, a second accuser filed a sexual abuse lawsuit against Singer and entertainment executive Gary Goddard. The man claimed Singer fondled him and tried to force him to have sex when he was only 17. Singer and Goddard both vehemently denied the allegations, and the lawsuit was eventually dismissed.
While these most recent claims against Singer are disturbing, they're not shocking. If the past few months have taught us anything, it's that sexual misconduct and abuse of power is a widespread epidemic in Hollywood and beyond. We're glad Sanchez-Guzman is getting his day in court, and we hope justice is rightfully served.