Bryan Cranston performs a song inspired by Zayn Malik as Heisenberg and it's creepy & hilarious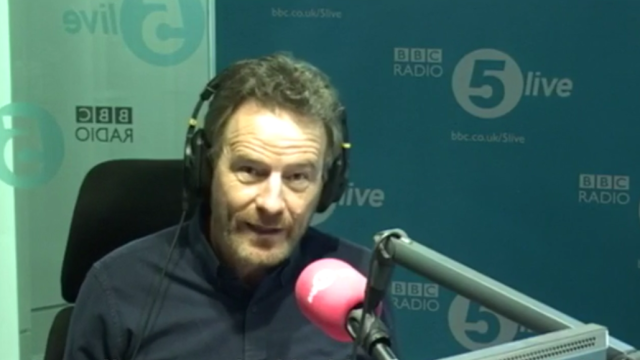 Did you feel that? There is a chill in the air that has been missing since everyone's favorite psycho-drama-thriller Breaking Bad ended in 2013. That's right: Heisenberg himself, Bryan Cranston, stopped by BBC Radio 1 to remind us why he's won just about every award imaginable for one of the creepiest TV roles in years (remember this now famous "trailer" for the last few episodes of Breaking Bad? LOL, joking. Of course you do.). Cranston's voice will forever freak us out in the best way, regardless of whatever it is he's saying. Don't believe us? Give a listen to Walter White as he narrates Little Mix's impossibly bubbly single, "Shout Out to my Ex", below:
When asked about how he feels about the lyrics he's just given new, dark, twisted life to; Cranston consults the song's words, looking impressed.  "It's actually very poignant."
We totally agree.
Cranston sat down at the BBC Radio 1 desk with a full head of hair on display, which hopefully will lessen the effect of the Walter White flashbacks we're bound to experience. He talked to host Scott Mills about the jobs he's held before becoming a household name, and why he leaves free copies of his new book, A Life in Parts, around airports, complete with gift receipts and personalized messages inside.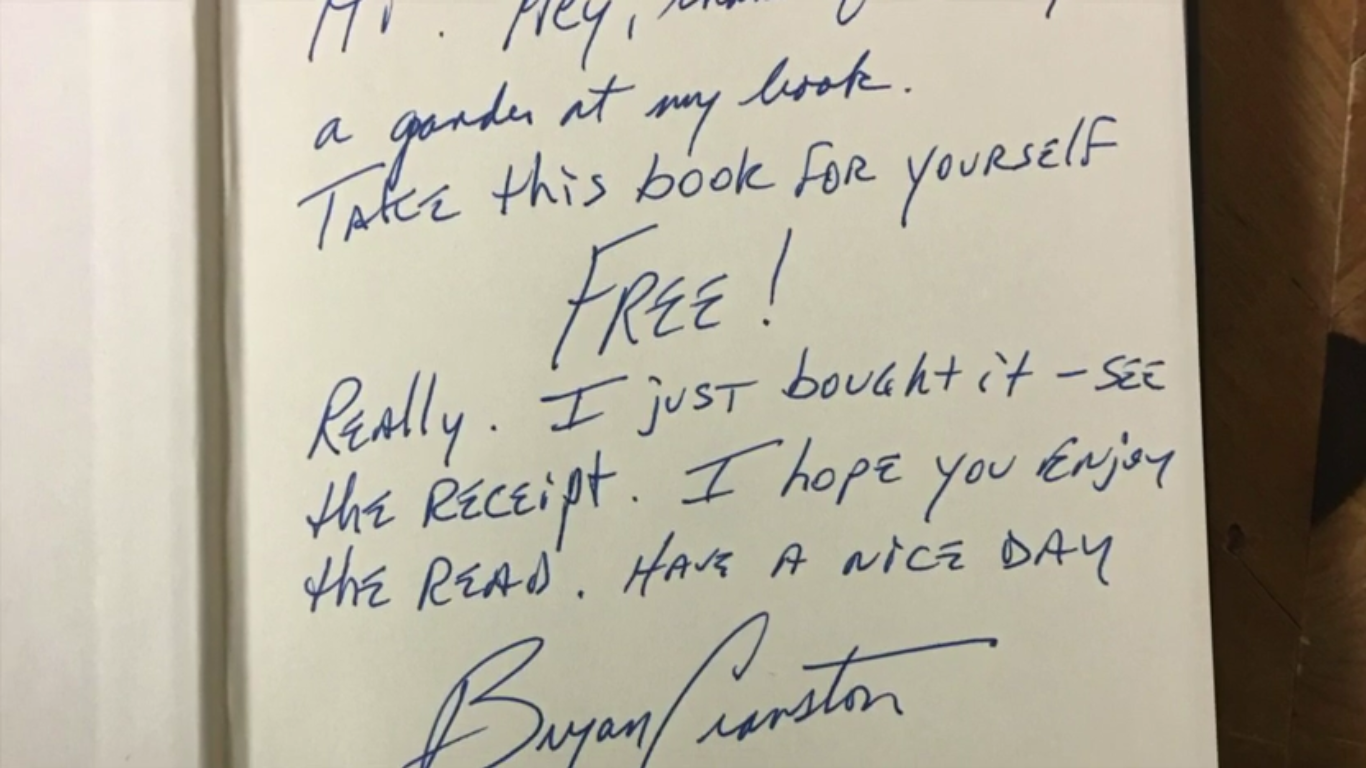 But back to that song. What started as a fun and therapeutic ode to a love gone sour (we're looking at you, Zayn Malik!) that we bopped our heads to and belted out in our cars all week is now a seriously vengeful poem of smug satisfaction and closure. Leave it to one of America's dads (sorry Tom Hanks …you're definitely the less fearsome dad) to flip this poppy sing-along on its head. Bryan Cranston reminds us that while our toes may continue tapping to the super catchy original "Shout Out," when it comes to delivering the dramatics, he's the one who knocks.