We can't stop watching Bruno Mars' minimalist video for "That's What I Like"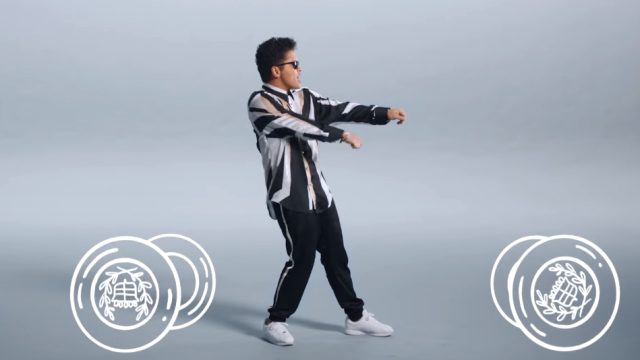 All he needed to make a masterpiece was himself and a little bit of animation. Bruno Mars released the "That's What I Like" video just hours ago, and it's already trending due to the fact that it's pretty darn cool.
Of course, we're also all about the video since it's an incredibly fun song. If you're having a bad day, viewing "That's What I Like" is guaranteed to refresh your mood — and perhaps make you crave strawberry champagne all night. (That's what Mars likes, and so do we.)
The song is straight from 24K Magic, the full-length album that Mars released last year after a brief break from studio recording.
Prepare yourself to get your groove on.
https://www.youtube.com/watch?v=PMivT7MJ41M?start=128&feature=oembed
If you have yet to buy 24K Magic (what are you waiting for?) you might remember the track from this year's Grammys. Bruno Mars performed it live, and did an incredible job with it.
Mars actually teased the release of the video a bit through social media. In fact, he joked with fans that it was shot and edited all in one night.
(And seriously, two hours later he released it. Almost to the dot.)
At the same time, if anyone were to shoot and edit a flawlessly fun video in mere hours…well, it'd be Bruno Mars. He's an incredibly talented guy.
If we were to write our own song about what we like, this video would get a pretty big mention. Mars managed to churn out yet another hit, and we're truly obsessed.