Bruno Mars is doing Carpool Karaoke and no doubt it'll be magic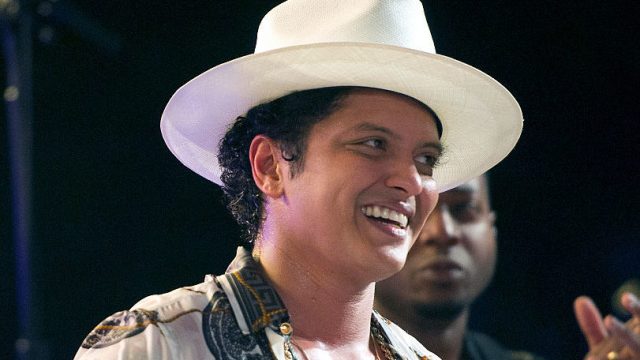 We love love love James Corden's Carpool Karaoke segments, and we're always excited when we hear who's doing them next. Now, Bruno Mars is doing Carpool Karaoke, reported E! News. He was seen filming it in Los Angeles on November 18th. We are soooooo excited and have no doubt the segment be magic — just like Mars himself.
Speaking of magic, ICYMI, Bruno Mars' new album, 24K Magic, dropped on November 18th, too. So it would make sense that he'd be doing a Carpool Karaoke segment the same day.
Any guesses as to what he will sing? After all, Mars has a ton of songs to choose from. Here's just a few of them.
As you may know, Corden was seen filming Carpool Karaoke with Madonna recently, too. (Excuse us while we go scream in glee.)
Some of our favorite segments so far?
I mean, we can't forget any of it.
And Missy Elliott (!).
So, aside from seeing Mars in Carpool Karaoke in the soon-to-be future, you can also see him on tour.
Yup! Next year, Mars will be going on a worldwide tour from March till November. He'll be doing 85 shows (!).
And tickets go on sale in two days, on Monday, November 21st. So create a calendar reminder if you haven't already.
Meanwhile, we'll be listening to 24K Magic on repeat — that is, at least until Bruno Mars' Carpool Karaoke segment airs. Who's with us?