The mouthwatering and unique ways people brunch in 11 different cities across the globe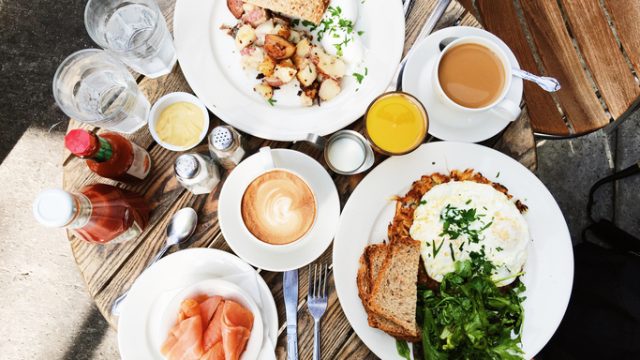 Arguably the snazziest of meals, brunch is a Sunday morning tradition that just can't be beaten. Because what's better than a fresh pitcher of mimosas and mass amounts of carbs after a Saturday night out on the town? Nothing. We repeat, nothing!
And while folks across the globe share our affinity for a good brunch special, said brunches don't always involve said mimosas. Or waffles. Or omelets. Or any other breakfast food to which you may or may not be accustomed.
Our friends at Last Minute took it upon themselves to investigate all the delicious Sunday morning cuisines across the globe. While we pretty much knew exactly what to expect from a traditional American brunch buffet, some of these city's fares completely blew our minds in the most delicious ways possible. As in, dim sum for breakfast — genius! Or finding out that the Bloody Mary actually originated as a brunch special in ~this~ city, not New Orleans? Whoa!
Read on to learn exactly what constitutes the traditional brunch from London to Rio de Janeiro, but be warned…there's no way you're getting to the end of this list without some ~serious~ cravings!
1Kowloon, Hong Kong
2Paris, France
3Kingston Jamaica
4Kuala Lumpur, Malaysia
5London, U.K.
6Cairo, Egypt
7Rio de Janeiro, Brazil
8New York City, USA
9New Delhi, India
10Cancun, Mexico
11Barcelona, Spain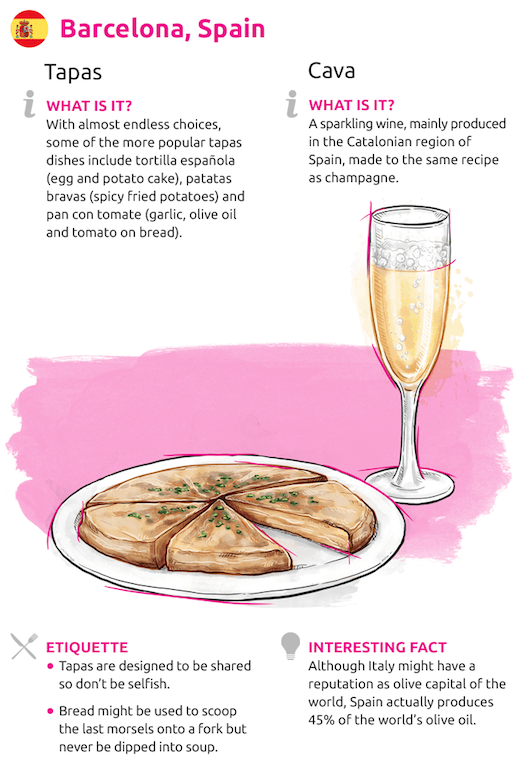 Illustrations appear here with permission from LastMinute.com