This Brooklyn street photographer is about to be your new obsession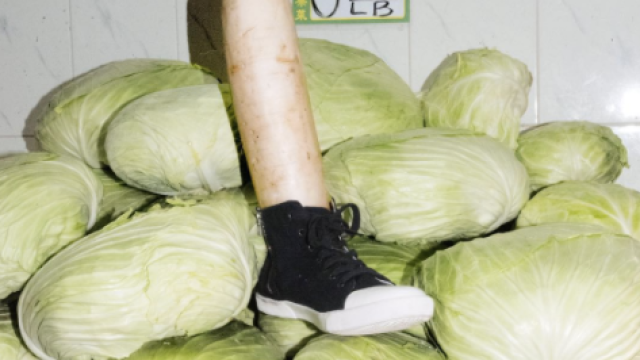 Brooklyn based photographer, KangHee Kim was just looking for something to happen in the urban landscape of New York. However, just like any other city, things became mundane and miracles don't simply appear. The artist makes that magic happen on her own. Through collage and photoshop, KangHee exhibits her imagination to provoke her inner desires.
The photographer takes rather typical images that she captures — a sunset, a fence, a building — and blends them with similar images. However, the slight alteration creates a spark of magic.
https://www.instagram.com/p/BP0HDrQAjxQ
Born in 1991, KangHee graduated from the Maryland Institute College of Art with a degree in Painting. Her Instagram account has caught the eyes of over 19,000 followers.
She is unable to travel back to Korea, where she is originally from, due to the restriction of her VISA status. Because of this, most of her images are based in the streets of New York. Her desire for freedom can be seen through her work. Many of the photographs feature symbols of escape, glimmers of hope, and unattainable dreams.
She told I-D VICE, "I modify or even demolish the scenes in the original photographs, leading to a new space. Creating surrealistic or fictional images with photographs I take daily allows me to feel a bit liberated. Instead of waiting for miracles, I create the magical moments in my imagination with my experience."
In the series "Mirrors," for example, KangHee would place a square format mirror in selected locations. Afterward, an incredibly surreal landscape of make-believe and reality would be the result.
More recently, the artist has been working with fabric-printed photographs. We're sure that Kanghee's work is going to be blowing up all over the place this summer. But for now, keep a close eye on her work on Instagram.