Brooklyn Decker claims she looks like "zombie Taylor Swift," and now we can't unsee it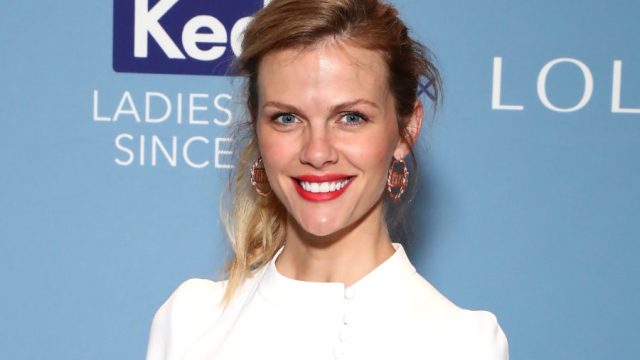 It's not quite September yet, but we know one celeb who already has her costume idea lined up for Halloween. Brooklyn Decker says she looks like "zombie Taylor Swift" from Taylor's "Look What You Made Me Do" video, and as weird as it sounds, we totally see what she means.
Like all of us last night, the model/actress was glued to her TV watching the epic "Look What You Made Me Do" music video premiere during the MTV Video Music Awards, and it seems she found a slight resemblance to…well, herself. And now we can never unsee it.
Seriously…just check it out:
Brooklyn posted a screenshot of zombie Taylor climbing out from her grave to Instagram, writing: "Guys. I look just like zombie Taylor Swift."
Whoa.
Of course, zombie Taylor Swift was a not-so-subtle nod to Taylor's mint green dress from her "Out Of The Woods" music video, which was also her last look from the 1989 era, signifying that the "old Taylor" really is dead and gone. (RIP!)
Just before zombie Taylor crawls out from her grave, we're shown an image of her tombstone, which reads: "Here Lies Taylor Swift's Reputation."
https://www.youtube.com/watch?v=3tmd-ClpJxA?feature=oembed
Of course, zombie Taylor is kinda terrifying, and Brooklyn herself looks nothing like a zombie, but with a few hours in the makeup chair, we think she's got the perfect Halloween costume. All she needs is a flowy mint green gown and she's all set…trick or treat, indeed!
And when she's not #TWINNING with zombies, Decker is busy with her new collaboration with RetailMeNot,  called #DealBrag, an app which helps you find sales for basically anything you could ever want in life.
Go, girl. Zombie or otherwise.