How social media has changed our relationship with Broadway
As a fairly undramatic child in the suburbs of Northern California, there was nothing I loved quite as much as spending hot summer afternoons lounging in my inflatable kiddie pool. I would slip on my Little Mermaid swimsuit and matching arm floaties, slyly steal a piece of paper from our family's printer, and scribble a few illegible loops onto the page. Then I'd take my carefully-crafted "love letter" outside and lay it face down in the pool, swishing it back and forth just above the surface while my tiny voice crooned, "Hopelessly Devoted to You," into the empty summer sky.
And while I was not Sandy Olsson lamenting over her hunky T-Bird dreamboat Danny Zuko, I — at 4 years old — totally knew her pain, and felt it wash over me every time I stuck my hand into the lukewarm water.
https://www.youtube.com/watch?v=tzmggUAqePY
Since my pastimes included pretending to be Olivia Newton-John and believing that the broccoli florets I ate at dinner were the same trees through which Sister Maria ran in The Sound of Music, you can imagine my surprise when I started preschool and realized that not every kid in my class grew up with Andrew Lloyd Webber's greatest hits. (I also went to Catholic school, and apparently Jesus Christ: Superstar is not an acceptable substitute for the Bible.)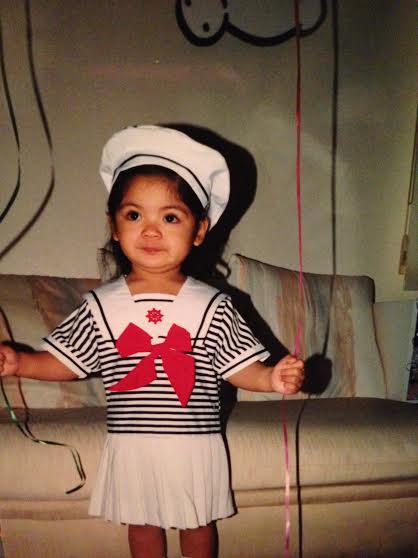 I was lucky enough to have been raised by a musical-obsessed mother who had a near-encyclopedic knowledge of Broadway shows and actors, a mother who sang "Cabaret" as a lullaby instead of, well, an actual lullaby. When Kristin Chenoweth guest starred on Glee in 2011, my mom said, "Oh! I loved her in You're a Good Man Charlie Brown!" then dusted off a VHS tape from 1999 of Kristin performing on the Tony Awards. Which is, you know, super normal and not at all obsessive.
I was a musical binge-watching fiend before binge-watching was socially acceptable.
I watched Grease nearly every day while chomping down on my Lucky Charms. My mom claims that I once watched Rodgers and Hammerstein's Cinderella three times in a row, and by the third showing I had memorized all the words.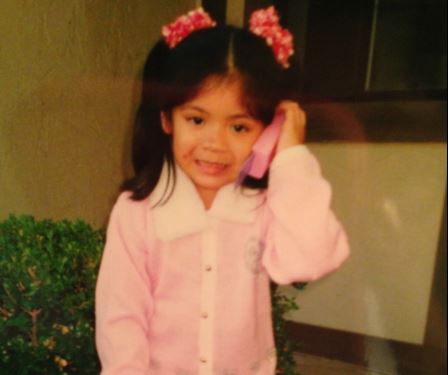 So yeah, maybe it was a little out of line for me to expect that the kids at my school would care about Bernadette Peters as much as they cared about Britney Spears.
But I hadn't figured out that it was my own extensive knowledge that was strange, not their lack of it. I was the weird one. But now, I'm not so alone. (*cue "No One is Alone" from Into the Woods*)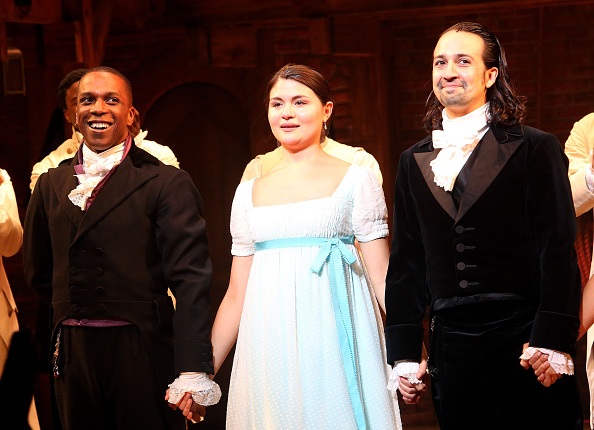 I can log onto Twitter and it's Hamilton this, Zachary Levi in that, and, Oh my gosh, how many of those girls from Orange is the New Black can sing?! Social media has not only changed the way we watch musical theater, but it has given a whole new audience access to the Great White Way.
https://www.instagram.com/p/BFPDMTOJqPK
The actors who you could once only meet after a show by the stage door are now Instagramming their pre-show vocal warm-ups or tweeting during intermission. Our lord and savior, Lin-Manuel Miranda, now has over 608,000 followers on Twitter — he only had 152,000 at the end of 2015!  #Ham4Ham, the weekly live show where the Hamilton cast and special guests do a live performance for fans outside of the theater, boasts over 600,000 views on YouTube. And on June 30th, BroadwayHD hosted the first ever livestreamed musical, letting people all over the world watch Jane Krakowski slide into the splits in She Loves Me.
I had the strange privilege of growing up with musical theater — but many people did not.
Unless you were raised in the heart of New York City, London's West End, or a metropolitan city with a major theater or playhouse, the chances of being exposed to the wonders of musical theater are slim to none. These regional (and financial) roadblocks have made musical theater virtually inaccessible to wider, and oftentimes younger, audiences.
But exposure to vocal, social media-savvy millennials has helped make musicals cool again — and perhaps, for the first time, musical theater is as close to universally accessible as it has ever been.
I can sync playlists on Spotify so that my musical-obsessed friends and I can listen to show-stopping ballads at the same time. I can log onto Tumblr and read hundreds of fanfics in which musicals are set in alternate universes. And while you'd still have to make a trek out to the Big Apple to see these shows live, you can start to experience all the shows on your ~Broadway wish list~ without coughing up the big bucks for tickets and airfare.
So next time you're looking to listen to a couple show tunes, give your regards to Broadway — and maybe tweet about it, too, so we're all in on the fun.