The most "Yaaas Kween!" moments from Season 3 of "Broad City"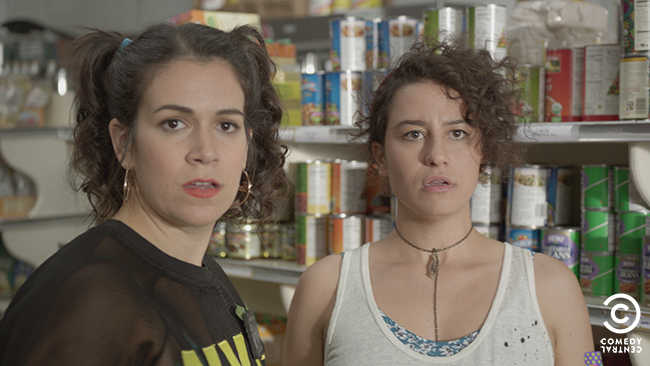 It's safe to say that Comedy Central's Broad City is the reason we say "Yaaas Kween!" on a daily basis. While neither Abbi nor Ilana coined the phrase, whether we're praising our besties for their flawlessness or our coworkers for their promotions, we find ourselves channeling the duo each time we utter those two words.
Of course, with Season 3 of Broad City in full swing, we've also found ourselves screaming "Yaaas Kween!" at our TVs more often than usual. While we still have a few episodes to go, it's obvious this new season will have us more in love with Abbi and Ilana than ever. Here are just some of the most flawless moments from Season 3 of Broad City so far — and for more, catch Broad City Wednesdays (TONIGHT!) at 10/9c on Comedy Central or anytime on the CC app!
The entire intro to S3:E1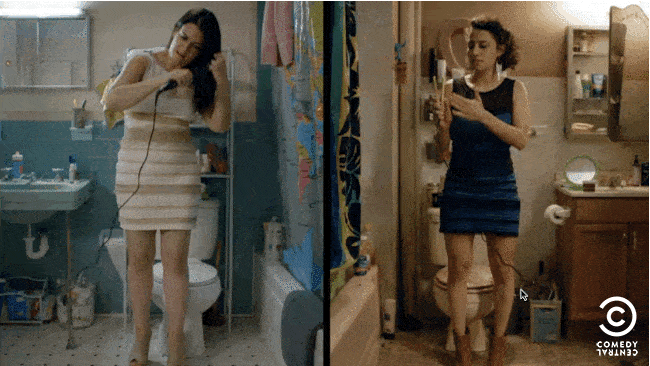 Season 3 of Broad City started off with an incredible, split-screen montage of Abbi and Ilana in their respective bathrooms — and the scene had us bowing to the TV gods. Amongst a flurry of "Yaaas Kween!"-worthy activities, perhaps the most notable was when the duo officially chose sides for the great dress debate of 2015.
When we realized Ilana's hat was customizable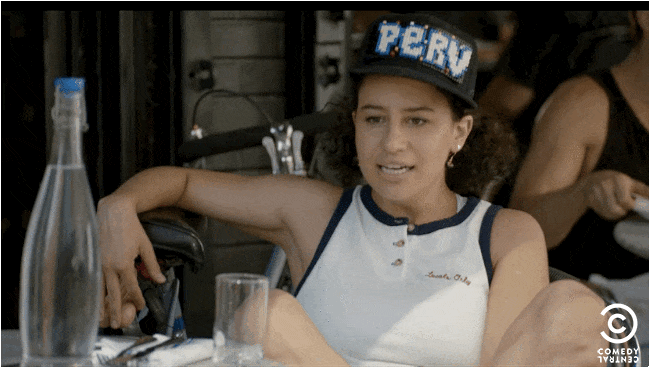 Both Abbi and Ilana have incredible style, so it shouldn't be a surprise that Ilana's "PERV" hat from the beginning of the episode turns out to be customizable. Could these girls get any cooler?!
Ilana's response to the "Men Working" sign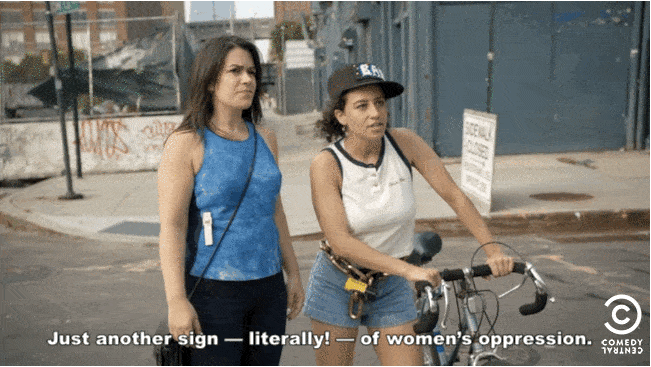 While Abbi was trying to point out a portable restroom on a construction site, Ilana instead thinks she's pointing at a "Men Working" sign, and uses the opportunity to point out how it implies only men can work manual labor.
Abbi's response to the truck driver telling her she had a nice ass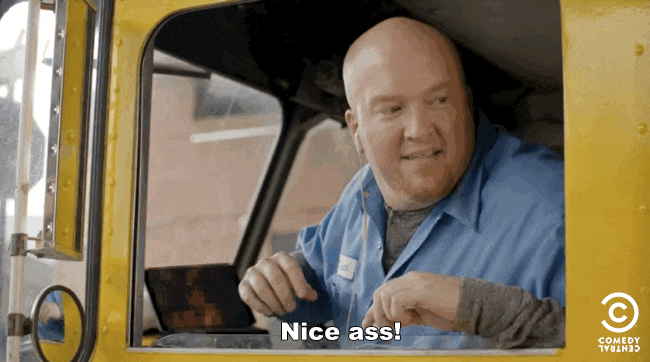 Hell yeah, girl!
When the duo schooled a bunch of kids at basketball after they were being disrespectful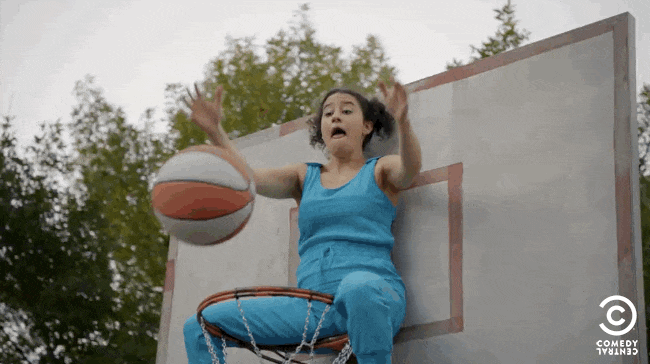 Don't disrespect your elders — especially if they happen to be Abbi and Ilana.
Abbi's total embodiment of Ilana at the co-op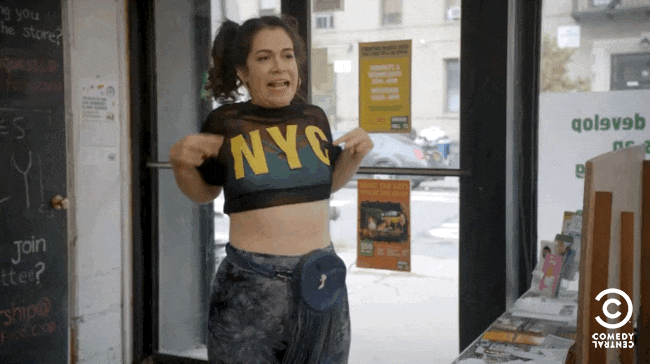 When Abbi assumed Ilana's identity so she could take over her shift at the co-op, it felt like a dual makeover — and both ended up looking super fly. But we're tipping our hats to Abbi for this one.
Ilana getting the final shot for her HPV vaccine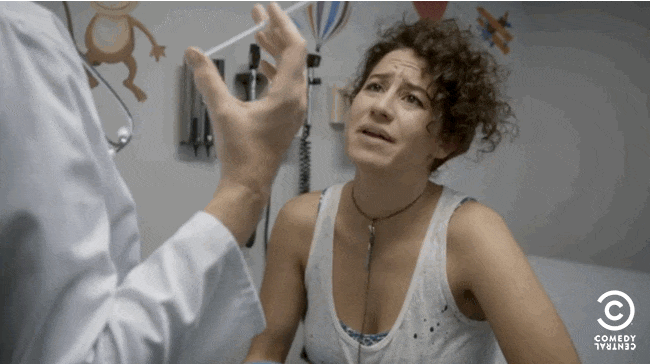 Safe sex is great sex, and protecting yourself in whatever way you can is always something we'll cheer on.
When Abbi kills it as a trainer in her new workout class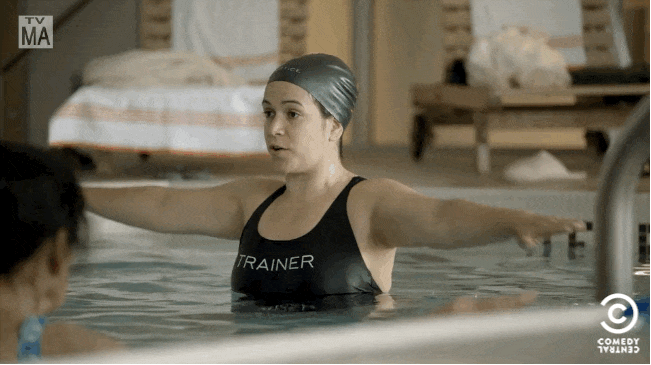 Even though it's for a seniors water aerobics class, we're still super proud of how far she's come from cleaning up pubes in the staff bathroom.
Elizabeth Carlton's (aka Vanessa Williams') entrance to the Deals Deals Deals office
Perhaps one of the most fabulous moments from all three seasons of Broad City is Vanessa Williams' cameo as an investor for Deals Deals Deals. That entrance was the stuff of dreams, and we totally agree with how Ilana reacted to her flawlessness.
When Ilana got a promotion for her Internet knowledge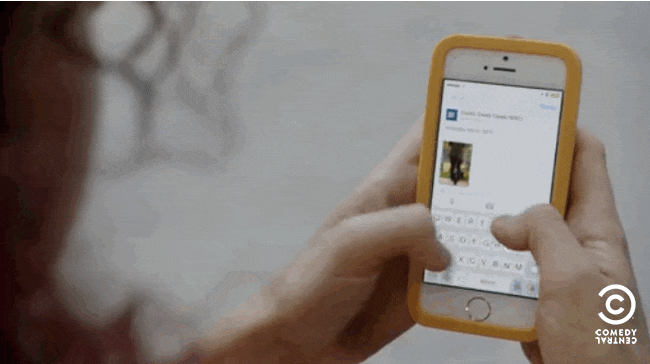 While Ilana isn't exactly Deals Deals Deals' best employee, it's nice to know that an encyclopedic knowledge of memes and viral videos can pay off.
That incredible Whoopi Goldberg cameo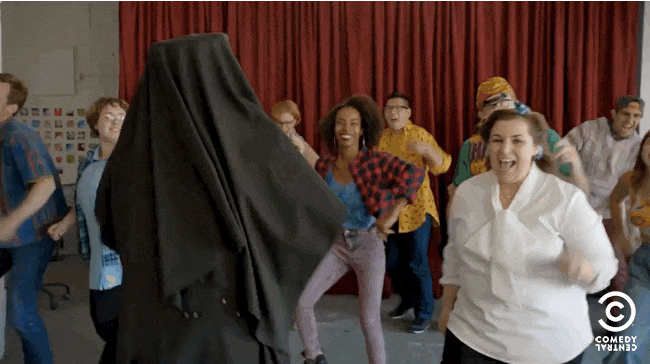 No comment necessary.
 Catch Broad City Wednesdays (TONIGHT!) at 10/9c on Comedy Central or anytime on the CC app!