It is extremely important that you view some "Broad City" meets "Seinfeld" fan art, like, right now
At the end of every week, the official Broad City Instagram blesses us with #fanartfriday posts celebrating the beloved TV comedy and our kween duo.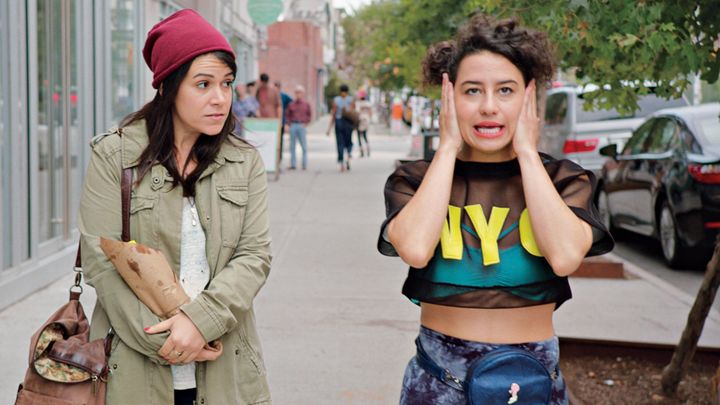 Today's #fanartfriday gifted us all with the comedy mashup of a lifetime.
Do the character names of a certain Jerry Seinfeld and Cosmo Kramer ring a bell?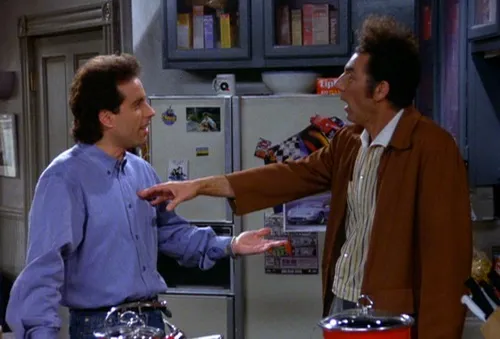 Of course they do. It was Seinfeld. Jerry was Jerry, and Kramer was Jerry's eccentric neighbor who had an aversion to door-knocking.
Seinfeld is one of the most beloved and iconic television series in existence — and it is still part of the ~cultural zeitgest~ even though its final episode aired in 1998. Not to mention, Seinfeld is also based in New York with numerous Jewish characters — just like our Jewish kweens in NYC.
Being that Broad City will be the iconic, beloved, and forever-referenced show for countless women of our generation, it only makes sense that an artist would illustrate this connection.
YAAAAAASSS.
The perfect artwork is by Polly Baggott (@pollybaggott_art).
In the image, Jerry is rocking Abbi's strongly resented "Cleaner" work shirt.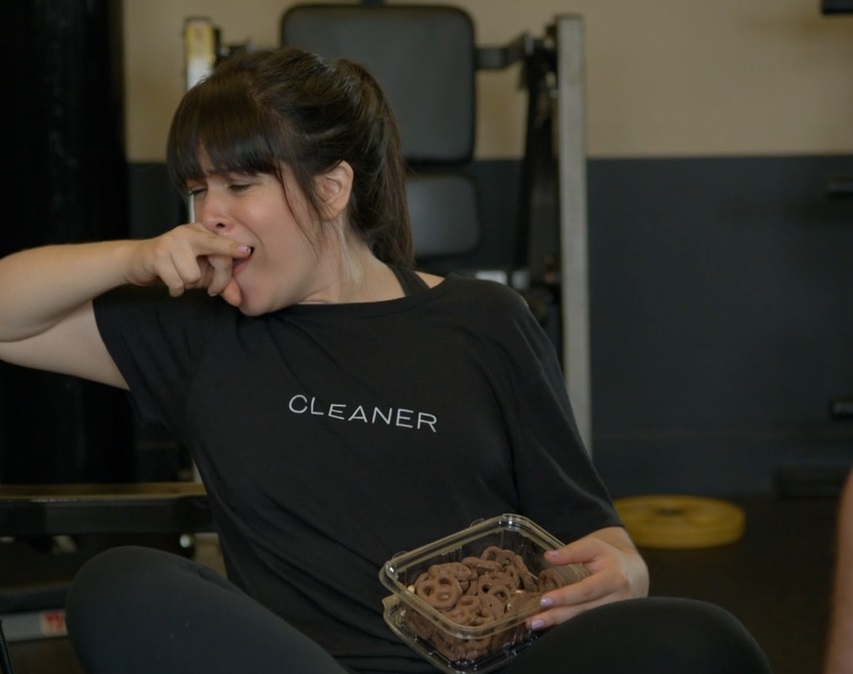 And Kramer dons Ilana's famous crop top.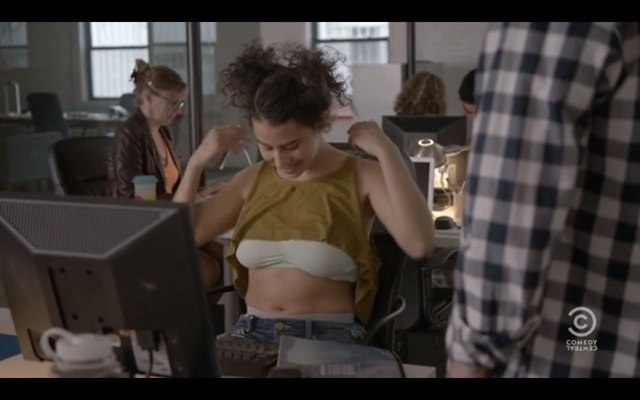 (Also they are standing in the following pose.)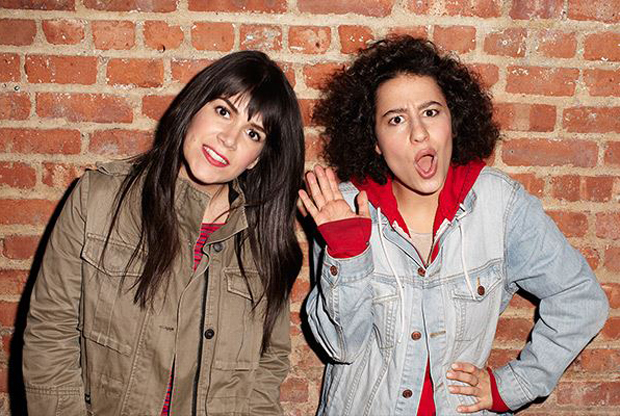 Conversely, Abbi is performing stand-up a la Jerry.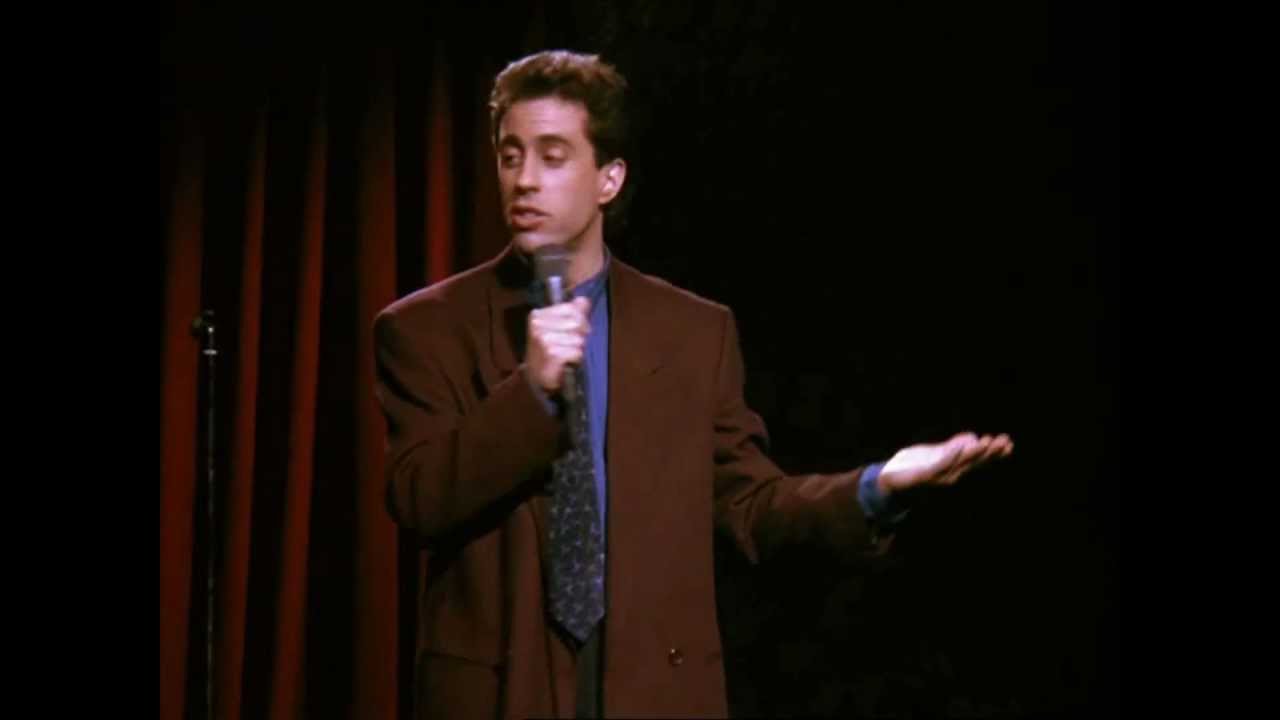 And Ilana is smoking a cigar in one of Kramer's classic collared shirt and sports jacket pairings.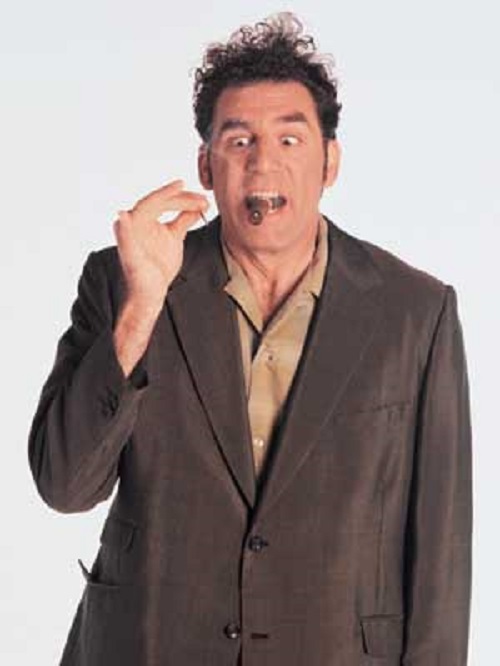 Also note how the Seinfeld and Broad City logos have switched. #genius
The only thing that would make this mashup even better is if Elaine Benes could somehow exist in the Broad City universe for an episode or two. Am I right?