"Broad City" makes sex toys, and there is no better time to be alive than now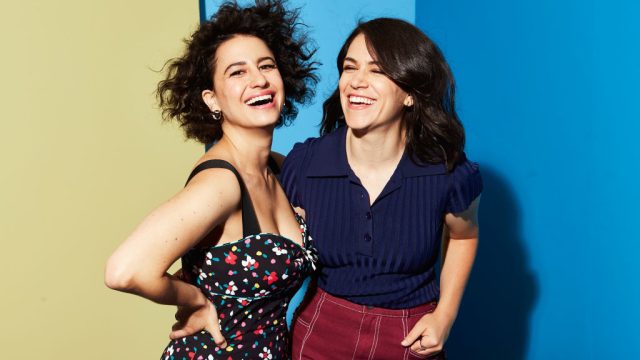 Broad City has always been beautifully sex-positive. Hell, the pilot episode featured Abbi contemplating her scheduled masturbation session with a vibrator, while Ilana has sex during a skype call.
It is SO on brand for them.
The sex toys seemed like they were named by the brilliant writing staff because they are unlike any names we're used to seeing in online sex shops. Lovehoney's official Broad City collection of products include: "Yas Kween," "Boss Bitch" and "Tuesday 7am" vibrators, "Pegasus" pegging kits, "Nature's Pocket" kegel balls, "Mind My Vagina" lubricant, and more.
They 14-piece collection comes in delightful pink and blue hues, not unlike the show's logo.
"We love that Broad City's sex positivity carries into real life with these products, and we hope the world enjoys them," said the girls in a statement.
In 2016, TimeOut asked Jacobson and Glazer what it's like to create a show that is sex-positive and features characters pegging their boyfriends and loving their sex toys, to which the girls responded, "Ultimately, comedy is the goal of it. Of course, we're trying to portray characters that are everything, which I think is important for young women to see and young men to see women be."
Long live the stars of Broad City, and shout-out to their branded water-based lube!