Check out the perfect birthday message "Broad City" posted for Madonna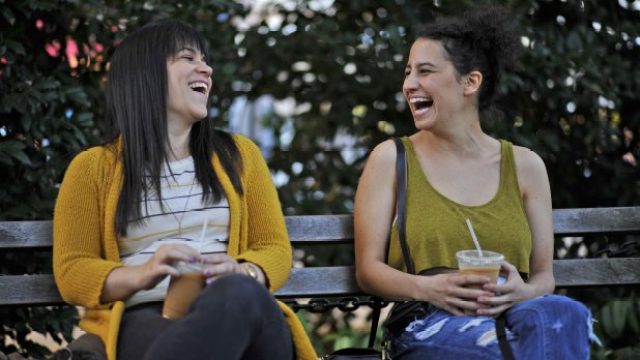 Broad City's co-kweens, Ilana Glazer and Abbi Jacobson, frequently pay homage to another kween, Madonna, in their legendary Comedy Central program.
Remember when Ilana gleefully skipped down the sidewalk upon realizing that her name rhymes with "Madonna" and "Rihanna"?
https://www.youtube.com/watch?v=c2miwgJKebs
#perfectday
And season 3 opened with a montage of Abbi and Ilana going about their separate daily lives in their respective bathrooms, until they reunite in Ilana's bathroom, inexplicably dressed in iconic '80s Madonna-esque attire as they hi-five.
https://www.youtube.com/watch?v=r6TUAmewztw?feature=oembed
And in honor of Madonna's birthday today, the official Broad City Instagram paid respects to an "og kween."
The post includes a screengrab from the bathroom montage, and the comediennes thank the decades-long performer "for keeping the cone bra alive," an article of clothing flawlessly copied by Ilana Wexler in the above image.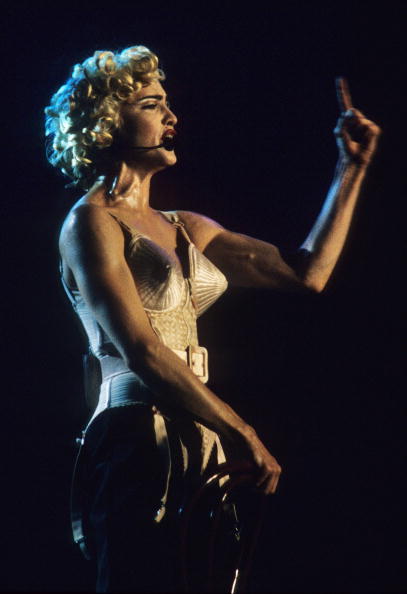 Happy 58th Birthday, Madonna!!!
#madonnarihanailana