"Broad City" just announced its Season 4 release date, and YAS QUEEN
We'd like to thank you all for joining us on this joyous occasion. Please be seated. We are more than happy to inform you that Broad City will begin airing Season 4 episodes in August of 2017. Yes, it's later than we all planned, but the important thing is — it's happening! Ilana Glazer and Abbi Jacobson are currently in the midst of filming the upcoming season, so please be patient. With patience comes greatness, as we have all witnessed with the first three seasons of Broad City.
If you're having a hard time believing us, please watch Glazer and Jacobson's announcement below:
And if you're still like, "I don't know, guys. I'm not convinced," we urge you to look at this tweet from Comedy Central, itself.
Dude. It's for sure happening.
The last three seasons aired during the winter doldrums and helped spice up our cold and lackluster lives. But because Glazer and Jacobson have gotten to be pretty darn famous, they've put some non-Broad City coals into the fire. Jacobson recently released her third book, Carry This Book, and took it on a cross-country promotional book tour.
Jacobson is also starring in an exclusive Netflix drama called 6 Balloons. 
Glazer is currently providing her voice to Emojimovie: Express Yourself, alongside fellow comedians James Corden and T.J. Miller. She also recently wrapped up filming Rock That Body, which has a star-studded cast including Scarlett Johansson, Kate McKinnon, Demi Moore, and Zoë Kravitz.
On top of all these endeavors, the Broad City stars have attended award shows, roundtables, and have appeared on numerous late night shows. These gals are busy people, so we'll take Broad City whenever we can get it! Please, ladies, no rush.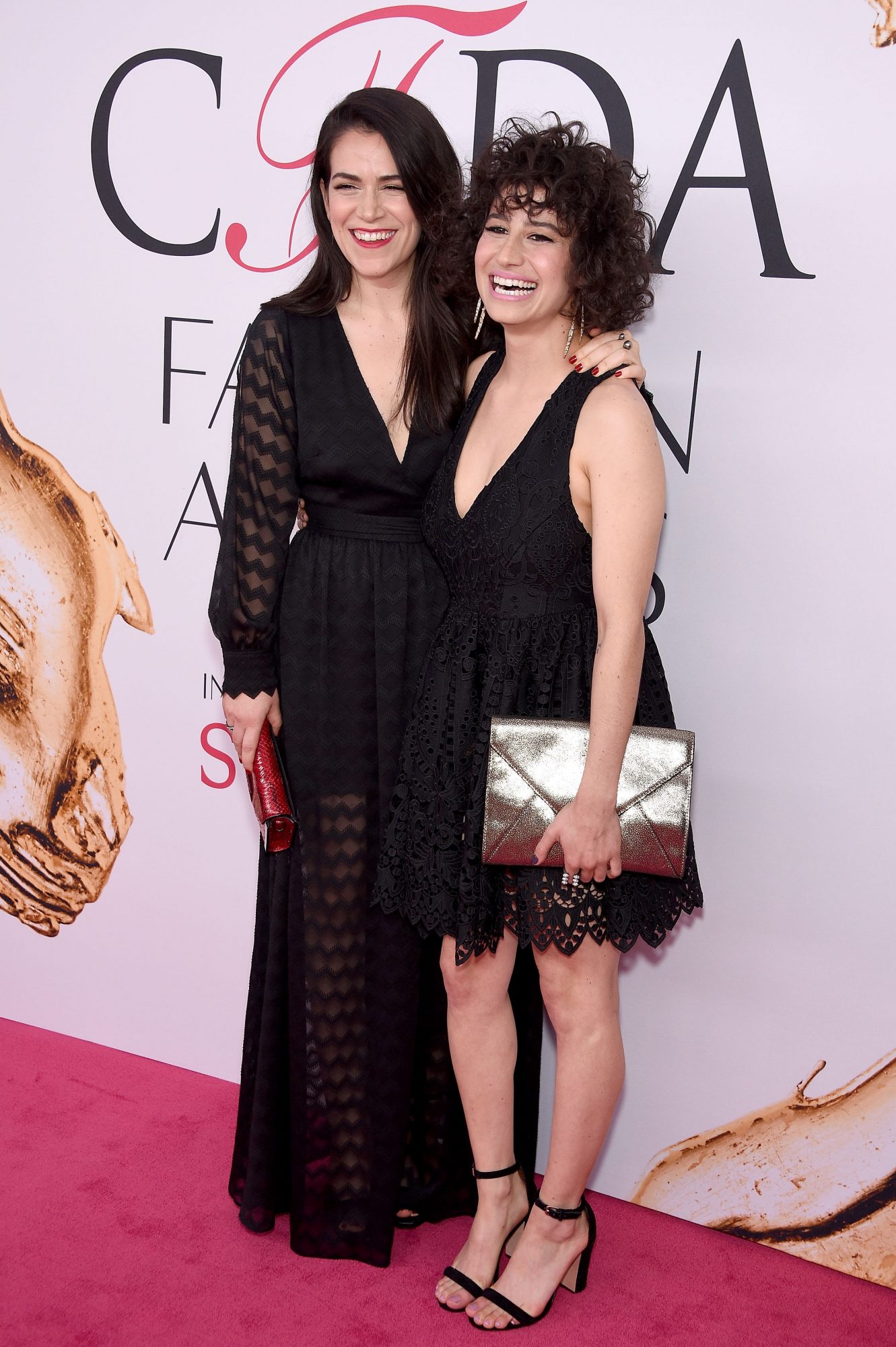 Bring on the antics, the YAS QUEENs, the FaceTimes, the everything. August of 2017 cannot come soon enough!