The girls of "Broad City" tell Seth Meyers about working with Hillary Clinton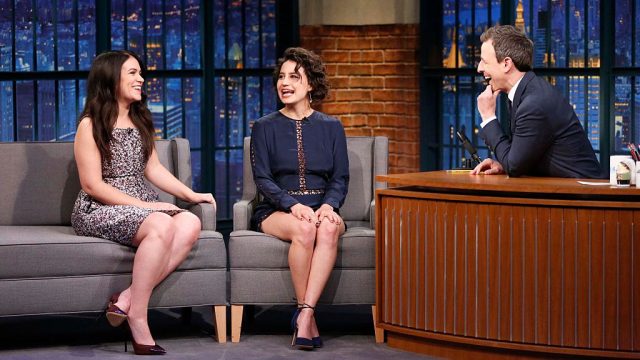 When Hillary Clinton joined Abbi Jacobson and Ilana Glazer on Broad City, everyone was pretty much starstruck. It was a gathering of incredible women, and as Abbi and Ilana told Seth Meyers when they stopped by his show Wednesday, they just couldn't handle it.
Luckily, as they explained to Seth, the scene they were doing was all about the girls freaking out about meeting Hillary, so not much acting was required. "There was a moment when we got dizzy," Ilana admitted.
They got to scream with excitement on set, and then had to rein it in whenever the director yelled, "Cut!" That actually turned out to be the hard part. "To not be filming was what was weird," Ilana explained.
The whole experience was great. They explained that both Hillary and her team were super helpful, and funnily enough, the candidate appeared on Seth's show immediately after. She had a full day of awesome comedians, and we're not sure who to be more jealous of.