Britney Spears taught a dance class full of little girls and yes, it's OK to be jealous
Our love for Britney Spears is basicallynever-ending (I mean she *is* getting her own movie!), so when we found out she taught a dance class to a bunch of little girls, we were so excited for them! And, okay, we were a *little* bit envious. Like, come on! Who wouldn't kill for the chance to learn to dance from such a major pop icon? The class was cute AF, and something out of our childhood dreams.
Britney posted the dance class to Instagram, and it warmed our hearts!
"Class today ??," she captioned the post.
Just, like, awwww.
"It's sooo great to teach!" she wrote, making our hearts basically burst.
We love her so much.
"Teaching these little ones dance brings me so much joy. It's so refreshing being with children. You're reminded of the UNKNOWN once again… let's all keep learning."
Ugh, yes, Britney! She's such a great role model.
According to People, Britney taught a class nearly a decade ago and everyone *totally* loved it.
"The class was amazing," Robert Baker, director of the Millennium Dance Complex, told People. "Britney was just amazing with the kids and everyone ended up having a blast. At the end of the hour class, all the kids hugged Britney and she seemed very happy."
We can only imagine how exciting it would be to have Britney freakin' Spears teach you how to dance! If only we had her to prevent us from embarrassing ourselves every time our squad convinces us to give dancing a try. Trust us, Britney would not be proud.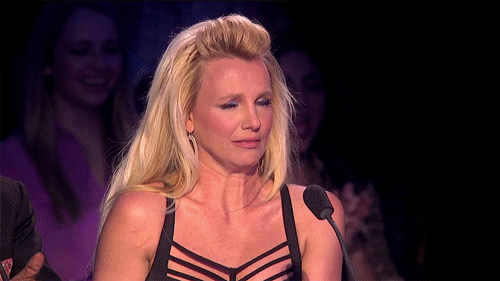 We're just happy that Britney Spears is feeling fulfilled by teaching!
She recently opened up about what it's really like to be famous, saying, "I go back and forth with it, honestly."
We imagine this is a way to be famous, but maybe a little out of the spotlight, while still doing what she loves. We just want nothing but happiness for the princess of pop!