Britney Spears shut down lip sync rumors by singing this incredible Bonnie Raitt cover live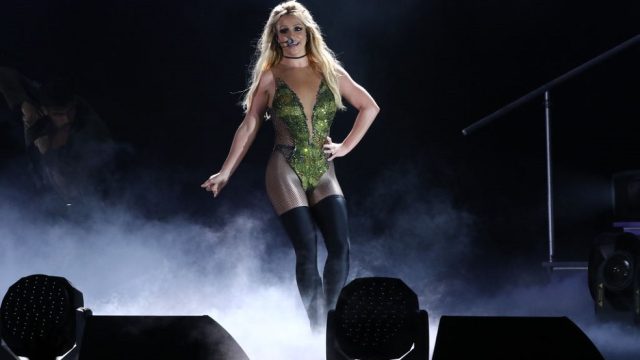 While she has a set routine for her residency show in Las Vegas, sometimes it's fun to mix it up. Britney Spears sang a Bonnie Raitt cover during her Saturday show, proving to non-believers that yes — she can still sing live, and she still sounds fantastic.
Around two months ago, Spears admitted that a lot of fans assume she's not serving double-duty with her dancing and singing abilities while on stage.
https://twitter.com/udfredirect/status/879757291439902720
So, what better way to showcase her skills than bust out a version of Raitt's song "Something To Talk About"?
https://www.instagram.com/p/BYASba7ltq7
Plenty of fans had their phones out to capture the fun moment.
And all of them were totally impressed.
Spears prepped the audience before breaking script. According to E! News, the singer gave a brief speech before launching into the song.
"Basically, I looked and I was like, 'You know what, the press and the media, my whole life, you know, it's really crazy 'cause one minute, they tear you down and it was really horrible and the next minute, you're on top of the world, you know," she said, according to the site. "I'm a Southern girl, I'm from Louisiana, I'm from the South...And I have to keep it real so I just want to make sure I keep having you motherf--kers something to talk about, OK?"
She didn't have to prove anything to us, but we have to say — we're pretty glad she did. Fingers crossed that she keeps surprising the crowd with fun covers during her future shows.