Britney Spears showed off her workout routine, and it's actually pretty hypnotizing to watch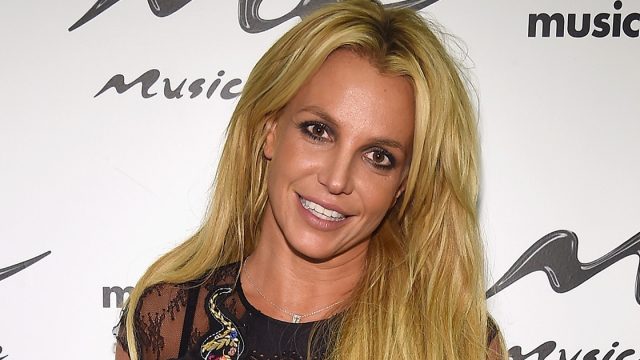 She's already told the world they need to get to work (bitch), and now Britney Spears and her workout routine are putting that into practice.
Britney, who recently completed a small tour of Asia and Israel, has been missing from social media for the last few weeks. The star is known for sharing adorable snaps of her two boys, mini fashion shows in her home, memes about yoga and shopping, and pictures of corn taken from Google Images.
This social media blackout left her fans asking for more, with BuzzFeed even launching an investigation on where Britney had disappeared to.
https://www.instagram.com/p/BLaBseyAh4x
Well, always the Queen of Comebacks, Britney made her social media return to show off her workout routine, and put us all to shame in the process.
In a montage of clips, Britney showcases her flexibility with demonstrations of her high kicks and back flips. Even better, he whole thing is set to a banging soundtrack of Eve's "Tambourine."
"Had a couple of weeks off… ha!! Well, not really… been keeping my body strong and motivating myself everyday!! There's nothing like mommy and workout time, the beautiful outdoors, and flipping into gear ," the Princess of Pop wrote.
Brit also shared some #TBT snaps of her two boys, Sean Preston and Jayden James, fishing with her brother.
https://www.instagram.com/p/BXEZU4FleL8
Brit recently opened up about being a mom and balancing her career as one of the biggest pop stars on the planet.
"The balance between work and my personal life can be a challenge [as a single mom]," she told People. "I always do my best to plan my schedule around my family whenever possible."
We're glad that after her tour and before the start of the last legs of her Las Vegas residency, Britney was able to spend some quality time with her two boys, and put in a workout, too.