Britney Spears has shared the Tinashe remix of "Slumber Party" and it's EVERYTHING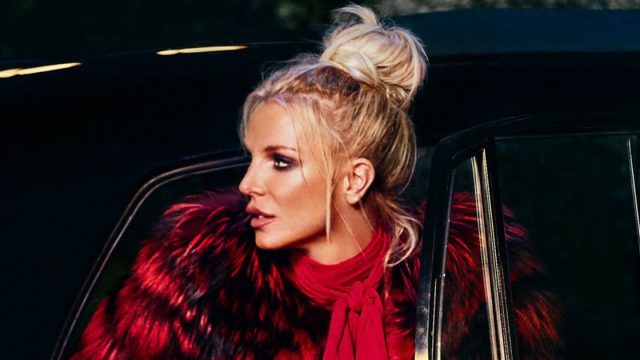 Living legend and queen of Las Vegas, Britney Spears, has shared her "Slumber Party" remix featuring Tinashe and it's EVERYTHING.
Whether it's slaying the mannequin challenge with her dancers in Vegas, killing it performing at the Apple Music Festival in London, or generally being a total badass female, 2016 has been a pretty incredible year for Britney. Her ninth studio album, Glory, came out to rave reviews, and the singer hasn't looked as happy, healthy, and in charge for YEARS. Basically she's slaying the game right now.
Therefore, when we learned that Britney was teaming up with Tinashe for her latest single we knew that it would be incredible.
It seemed that Britney and Tinashe were working together when the latter posted a picture on Instagram when she revealed that she was recordings something special
Of course, this news was later confirmed by Britney herself, who uploaded a picture of the pair of them together on a video shoot.
Well, now the remix of "Slumber Party" has dropped and it's seriously sexy.
Announcing the news on social media, Britney also revealed that the video for the track, which was directed by  Colin Tilley (Nicki Minaj's "Anaconda", Fergie's "M.I.L.F $), would be debuting this Friday (November 18th).
https://www.instagram.com/p/status
Doesn't she look INCREDIBLE in that red coat? Also that car looks pretty swish, too.
Britney has previously teased that the video will have an Eyes Wide Shut theme and we can't wait to see it.
Speaking to Mario Lopez ahead of the massive charity bike ride she did, Britney revealed the theme for the video.
https://www.youtube.com/watch?v=zD01gKiIfxI?feature=oembed
"We just did the video and it's a younger Eyes Wide Shut theme," she revealed. "So it's a little risky, sexy and a little moody. It's fun." she said.
Listen to "Slumber Party" featuring Tinashe below and get your groove on.
"Slumber Party" follows Britney Spears' previous single "Make Me…" featuring rapper G-Eazy. Both tracks are taken from her ninth album, Glory.