This throwback footage of then-teenaged Britney Spears performing at Wango Tango in 1999 is ICONIC
Nearly twenty years after she shimmied onto the scene (and into our hearts!), Britney Spears has remained the princess of pop…and she definitely always will be. While we love everything Brit does these days (we're still blasting every sexy song from her album, Glory) we also love looking back to the early days of Britney, when she was merely a budding pop star on the rise.
And today, we're living for this newly unearthed footage of Miss Britney Spears performing at KISS FM's Wango Tango festival from 1999.
At the time, Britney was 17-years-old and riding a wave of success from her debut album, and her performance at the festival was just as flawless as you'd expect.
https://www.youtube.com/watch?v=2HD6a0XoyDA?feature=oembed
In the video, Britney performs a medley of her biggest hits at the time, including "(You Drive Me) Crazy," "Sometimes," "Born to Make You Happy," "I Will be There," and, of course, "…Baby One More Time."
For her performance, Britney wore a true '90s uniform, rocking a hot pink crop top and black leather pants, which '90s kids will remember were totally on trend. She accessorized with a seatbelt belt (love it!) and simple jewelry. She wore her hair in her signature beachy blonde waves, looking ever the part of pop princess in the making.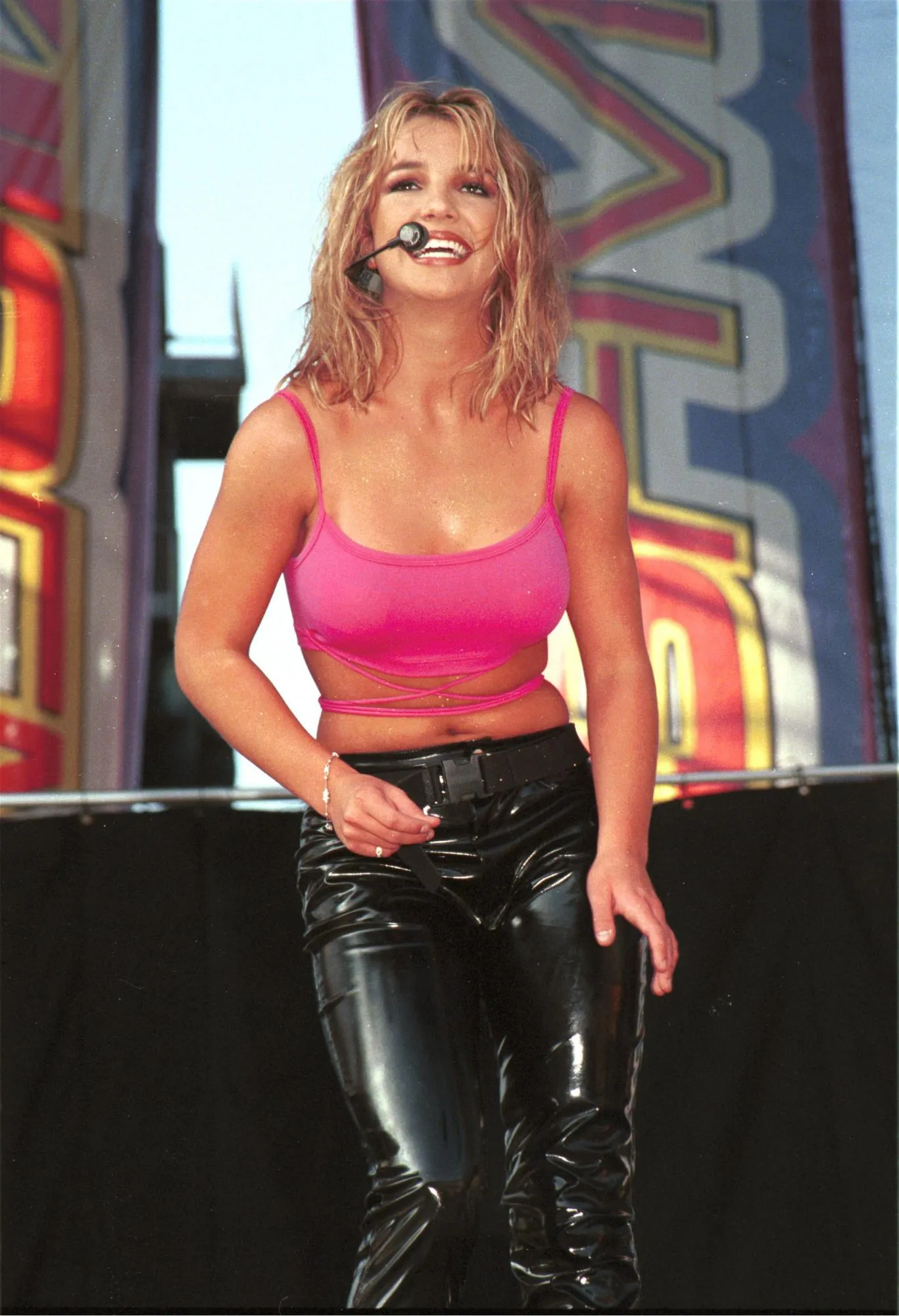 Before she sang "Born to Make You Happy," she asked the crowd if they'd ever been in love (aw!), and remarked, "I know being in love is the best feeling in the world and you're always so happy, and nothing else matters, so I want to sing this song for all of you."
The thought of her singing the song as a tribute to Justin Timberlake? Well, that's the sweetest cherry on top of this '90s sundae. We love you, Brit!