Britney Spears Performs Rare Throwback Hit "Oops!… I Did It Again" on Instagram, Then Deletes It
Britney Spears sang a snippet from one of her biggest hits, but then backtracked hours later.
Editor's Note: This post has been updated from its original version on Feb. 7, 2023 at 9:36 AM in order to include developing details.
Britney Spears took a moment to flex her vocal cords with a performance of her Grammy-nominated hit, "Oops!… I Did It Again."
On Feb. 6, she shared a video (which has since been deleted) on her Instagram account in which she belts out part of the song. With the camera pointed to the ceiling, the mega-music star is off-camera during the clip so you can't see her, but it's sure to be enough to hold over fans until Spears gets back in the studio once again.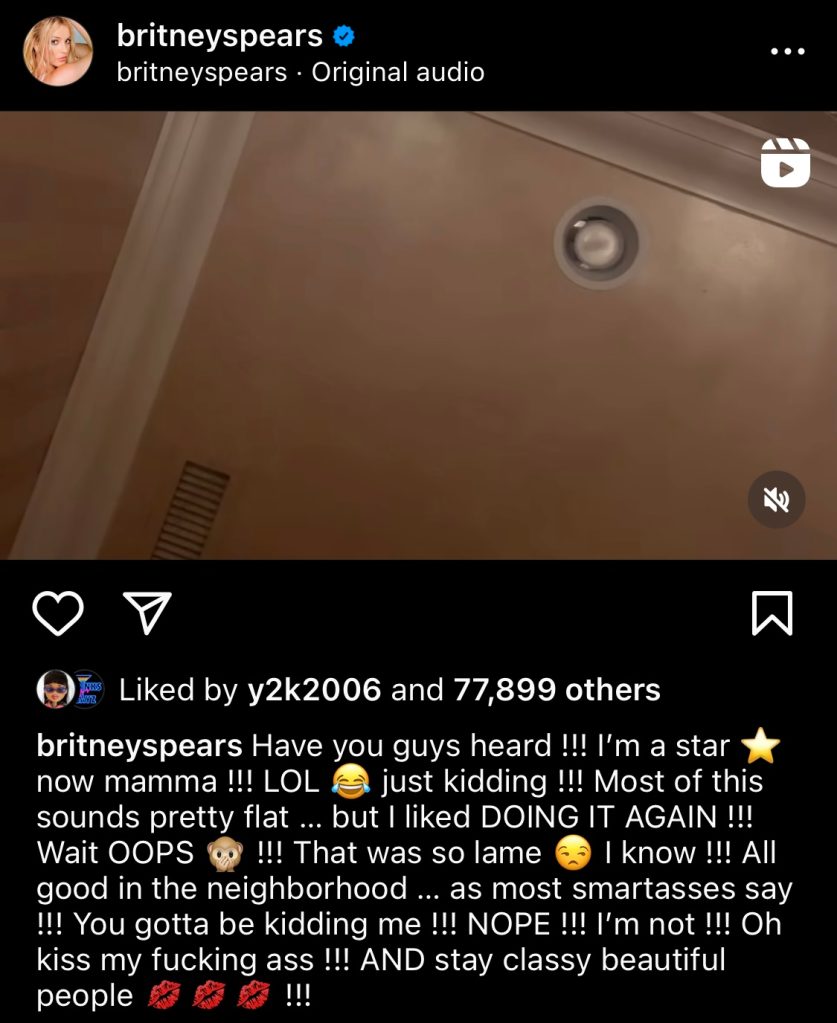 "Have you guys heard !!! I'm a star ⭐️ now mamma !!!" the pop legend wrote in the caption of the post. She goes on to be her own worst critic, but in true Britney Spears fashion, feels like she can poke a bit of fun at herself:
"Most of this sounds pretty flat … but I liked DOING IT AGAIN !!! Wait OOPS 🙊 !!!"
While her post has been deleted on Instagram, you can hear her vocals in this video screen grab from Twitter:
RELATED: Britney Spears is Back on Social Media, and She's Not Shying Away from Speaking Her Mind
However, on Jan. 7, Spears made a comeback post to justify the deleted one featuring the throwback clip, which she hints was created "in the studio" but that she "accidentally posted" a different version than she intended.
She brushed it off with a video of herself modeling a sparkly new ensemble.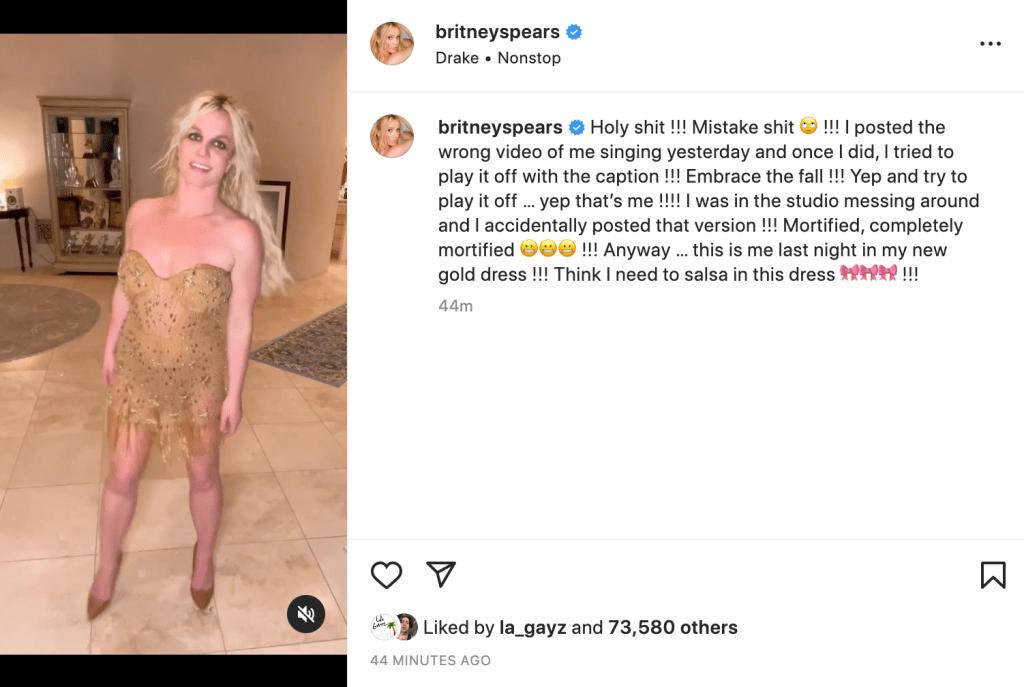 Spears has dealt with an inundation of media attention lately: an anonymous restaurant-goer took videos of her while dining out and reported her experiencing a "manic" episode.
While Spears and her husband Sam Asghari addressed the incident, some fans decided to take matters into their own hands by asking local authorities to perform a wellness check at Spears's Thousand Oaks mansion after she deactivated her Instagram channel.
"All good in the neighborhood … as most smartasses say !!!" she added to the caption, as a possible way to keep worried fans informed of her mood. However, she then gets a bit more aggressive: "Oh kiss my f***ing ass !!! AND stay classy beautiful people 💋💋💋 !!!"
The "Overprotected" singer also posted a few semi-nude photos (which have also been deleted) from a previous trip she took to London back in July 2022.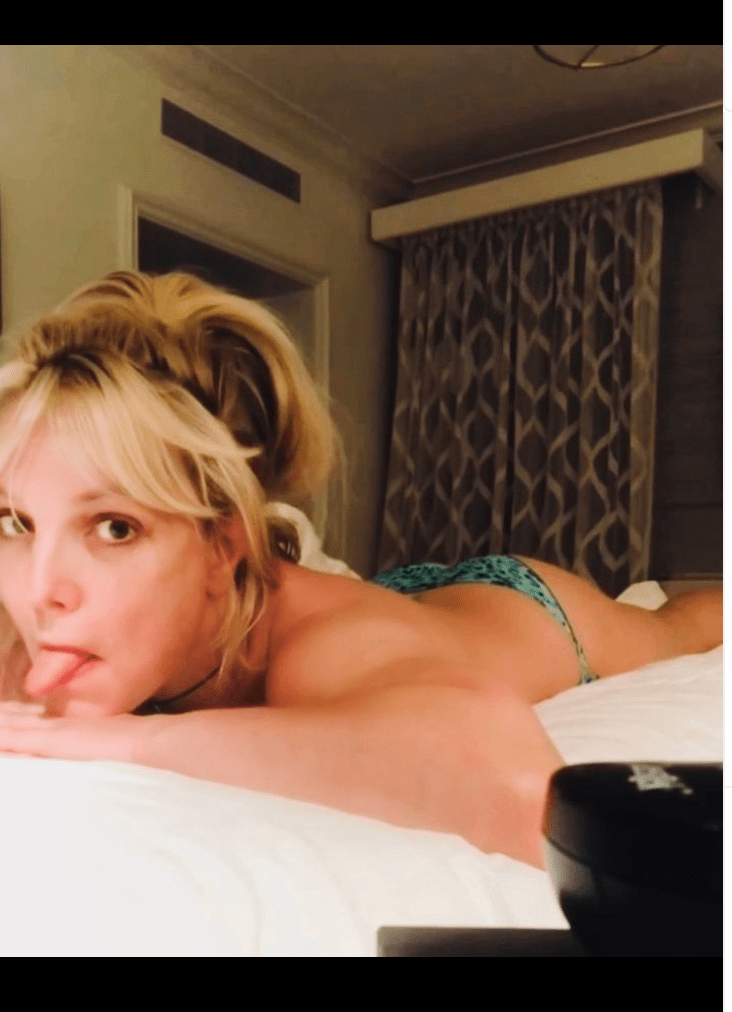 She gave a description of her behind-the-scenes process in the caption:
"No hair and make up !!! I was the stylist and propped my phone on an alarm clock !!! We must take things extremely serious 😏😏🤧🌸🌸🌸🖕🏻🖕🏻🖕🏻!!!!"
Kat is a born and raised New Yorker exploring the world as she writes, eats, and everything in between.
Read more