Britney Spears Reveals Cute New Haircut, Declares "Out With the Old"
The pop icon took nearly 12 inches off her length.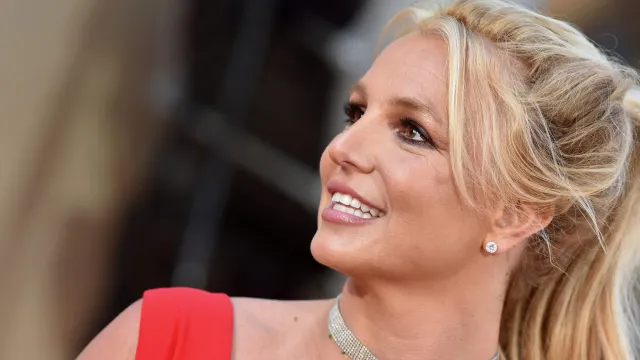 Britney Spears continues to be a ray of sunshine breaking through the clouds of this dismal year. On December 16th, Spears updated fans on Instagram that she got a fresh haircut and is ready for new beginnings. Same, Britney. Same.
Cut my hair 💇🏼‍♀️ !!!! Spears captioned her reveal pic. You know what they say….out with the old….in with the new!!!!! Now let us pray 😉💋🙂✨ !!!!
Spears showed off an adorable shoulder-length layered cut, which is a huge change from her previous waist-length hair. Partner Sam Asghari commented, "I love it" with three heart emojis, and pal Carlie Craig commented "Beautiful haircut Britney! Love this new look!"
Other friends and fans shared the love, as well. "I love your hair at any length, but this is so cute!" RuPaul's Drag Race star Derrick Barry commented. And Paco De Miguel added, "ICONIC." True. Very true.
Spears shared a few more snaps of her cut, in proper Britney fashion—serving smolders and giving us a glimpse at a tousled version of the 'do. The short hair with the floral top is giving us spring vibes, which is super refreshing as many of us sit at home, snowed in.
For those who have been following along with Spears' Instagram, you know that she's the queen of positivity and finding silver linings in her day-to-day life (she's currently at the center of a conservatorship battle with her father who is in control of her entire estate).
In the midst of drama, she's been keeping her followers entertained with choreography videos, photoshoots, and, of course, tons of selfies.
New hair, new beginnings, same iconic pop star. We'll be streaming her latest release "Glory," featuring The Backstreet Boys, while contemplating if we should take a page from Spears' book and undergo a chop. A new year and fresh start are fast approaching after all.