Britney Spears Debuts Bizarre New Accent, Has Fans Wondering if She's Trolling Them
Her new husband also gets a trip to Spa Britney which can't be paid for in kisses, only cash.
Britney Spears is ready to rock the fashion world by debuting her own stylistic creations. And along with some new wardrobe pieces, she's also debuted a new accent. While she's asked folks to refrain from "calling the cops," in her latest Instagram post on Feb. 21, it hasn't kept fans from wondering if her change of speech is just for fun, or something to be actually worried about.
In a rare video post, Spears starts off describing how she's begun designing her own dresses, but that she was super excited to receive new some ready-made products — including a short pink number with dozens of beads and jewels, from a small formalwear company called Bougie Glitter.
RELATED: Britney Spears May Still Have Feelings for Ex-Justin Timberlake, New Source Says
Spears tagged the brand in the post, and also wrote in the caption, "Stay humble out there, y'all 🦄🦄 !!! Hi mommy and daddy, I am a star ⭐️ now have you heard ??? Carry on peeps …"
After the fashion show, however, the "Toxic" singer had another message for viewers in the video:
"If I shut down my Instagram, do not call the cops," she added, likely a reference to when some fans had asked local authorities to perform a wellness check at her Thousand Oaks mansion after the star deactivated her social media account in January.
"Don't ever be a roller coaster," she also repeated twice, while running back and forth across the room with the Bougie Glitter dress.
Spears describes all of this in an unrecognizable accent, and has been known to take on fake accents in the past.
Some fans were quick to point out it's just "Britney being Britney" and goofing around, while others felt the re-introduction of her British/Australian accent could mean a deeper issue connected to her mental health.
"If you're a TRUE Britney fan, you already know she's been a goofball from the very beginning…" IG user and celebrity commentator @yourbestfriendjoshua write in a recent post on his account. "She's a Sagittarius with an Aquarius moon. She's just weird!"
In 2008, Spears was filmed speaking in a British accent for paparazzi. TMZ later reported that the singer "made two calls at the UCLA Psych Ward" in a British accent as well.
Ever since, media outlets often allege that subsequent incidents involving fake accents may be linked to mental health issues, though these suspicions have not been confirmed by professionals connected to Spears.
Later on in the day, Spears's new husband Sam Asghari posted an Instagram Story of his "spa day." The two-frame story includes videos of Asghari's face getting sprayed with coconut mist.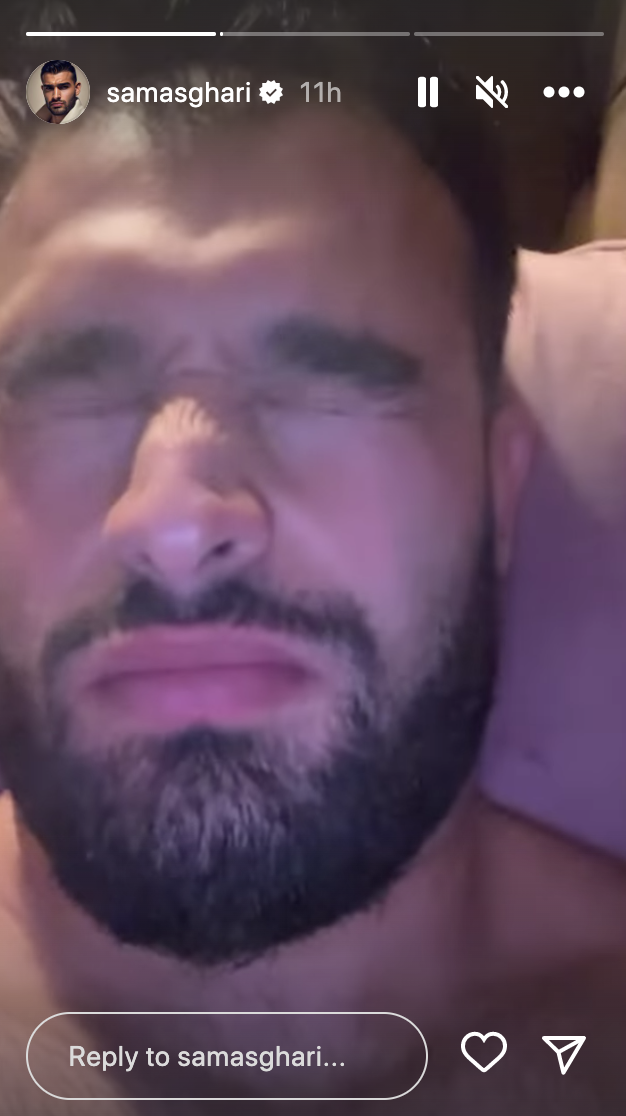 "I'm getting a very expensive facial," he says to the camera. A voice off-camera, assumed to be his "Lucky" singer wife, asks if he wants the "more expensive one" and that the next spray she uses is "an extra $200."
Asghari then agrees to getting the extra "Gardenia mist" but that he's "running out of money" from all the treatments he's receiving.
"I feel like you're really trying to make money off of me," the fitness trainer and model laughs as some white cream is smeared on  his face.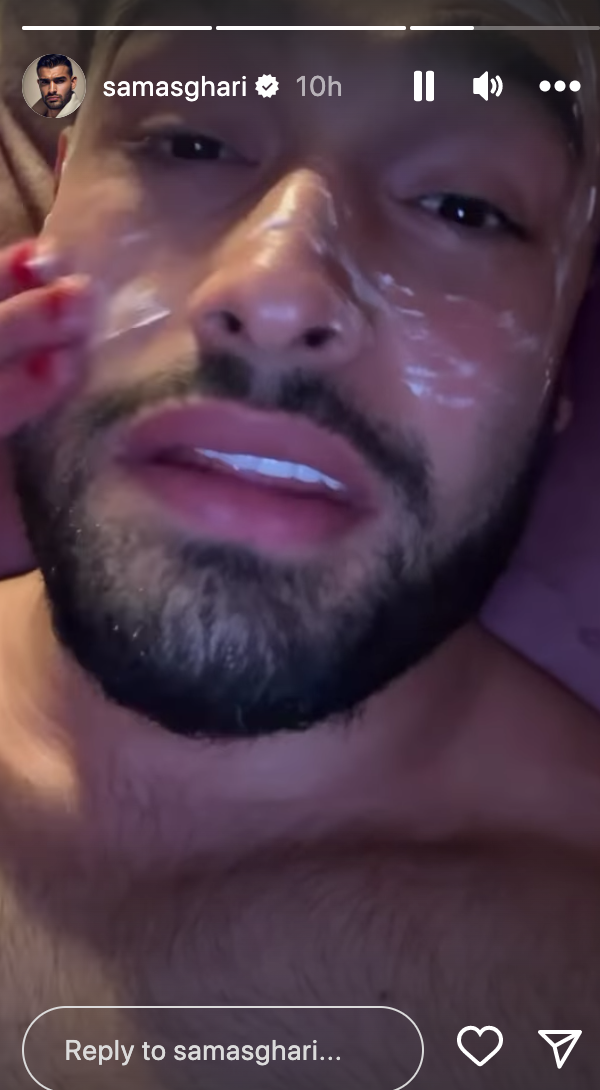 The female voice adds that the cream is an "extra speciality" and is also an "extra $200," to which Asghari asks, "Can I pay you in kisses?"
"No thank you," (possibly) Spears replies. "I want money."
A few more lines of playful banter follow, and the "aesthetician" asks if he enjoyed his treatments.
"Yes," he responded. "But I'm going to have to wash the dishes because I didn't bring that much money on me."
Kat is a born and raised New Yorker exploring the world as she writes, eats, and everything in between.
Read more