Britney Spears' Las Vegas residency is coming to an end, so buy your tickets NOW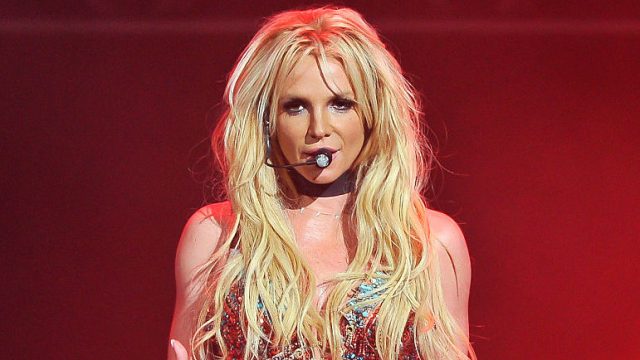 From the bottom of our broken hearts, there's just a thing or two we'd like you to know: Britney Spears is leaving Las Vegas.
The pop princess' wildly popular Piece Of Me concert experience, currently residing at Planet Hollywood on the Las Vegas Strip, will come to a close in December 2017, according to her longtime manager, Larry Rudolph.
"We are done with this show, and our next move is undecided, Rudolph told the Las Vegas Review-Journal on Friday. "She might tour, she might work on a new album. It's too early to talk specifics about anything.
Wait, hold up. Did you say tour?
It's true! Back in January, Brit Brit teased the possibility of launching her ninth world tour, her first since 2011's Femme Fatale Tour. "I hope we can do some touring, " Britney told Think Magazine. "It'll be fun to see my fans from overseas who haven't been able to make it out to Las Vegas."
But Britney's not killing the lights completely on the option of another residency in Sin City… or 1,149 feet above it. Said Rudolph, "Anything is possible" and her next venue "could be conceivably anywhere, we could have it at the needle on the top of the Stratosphere, and do the bungee jump afterward."
One thing's for sure, no matter where Britney goes, her fans will follow. As of February 2017, just four years since Britney's Vegas debut, Piece Of Me has grossed an eye-popping $103 million dollars across fewer than 250 shows.
The message from fans of the pop icon is clear:
Britney, we're with you till the world ends.