Britney Spears just posted the silliest selfies on Instagram, and we are here for them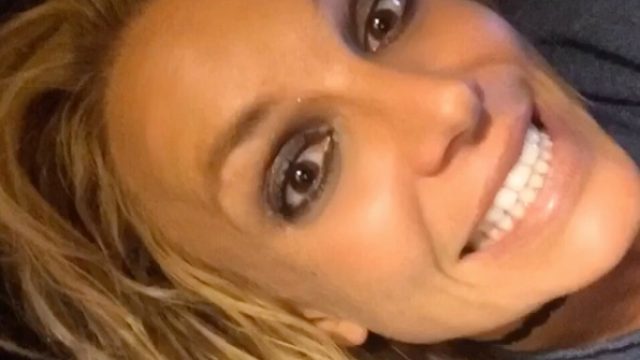 We've been loving Britney Spears' Instagram presence for a while now. While a lot of celebrities try to amp up the glamour of their lives, Britney's feed is surprisingly normal and down-to-earth — lots of family time, positivity, and working out. Today is no different. She posted a video with a bunch of silly selfies, and we're loving it.
Here's the post via her Insta. She adds the caption, "Don't worry, be happy ?"
So cute.
Her fans have been loving it. They've commented, "Reasons why you're the best, " "I love your fun side…makes me know you are an awesome mom!" and, "DO WE NEED ANYTHING ELSE EVER". OUR SENTIMENTS EXACTLY.
Here are some of our other favorites from her feed:
Brit has an album coming out later this year, too! Here's what she told V Magazine about it, via People:
"Honestly, I'm just particular with this record. It's my baby, and so I really want it done right. I would much rather have it be completely how I want it to be, whether that takes another year for me to do, or two months. I have no idea at this point. But I just know that the direction I'm going in is so good. It's the best thing I've done in a long time. I'm proud of the work, and it's very different; it's not what you would think at all. But I'm not rushing anything. I just want it to be done right, so that my fans will truly appreciate it."
We love your silliness, B, and can't wait to hear your new album!