Britney Spears sang "Shake it Off" on helium and we need more things like this, please
Since its release in 2014, Taylor Swift's monstrous hit "Shake it Off" has received the cover treatment by everyone from fellow singers to bros to nursing home residents. The latest to take a stab at the 1989 track is Britney Spears, who covered "Shake it Off" on helium during an appearance on The Jonathan Ross Show.
As a part of the show's Helium Challenge, the "Glory" singer inhaled a mouthful of the gas from a pink balloon and quickly delivered the lyrics "shake it off, shake it off, shake shake."  She didn't exactly give the song the VIP treatment like the singer who covered Alicia Keys' "Fallin'" after inhaling helium, but it was equally hilarious.
https://www.youtube.com/watch?v=EvyjAyTxKlw?feature=oembed
Damn, Brit! We're thinking maybe she went a little too hard on the helium because it looked like her head was about to explode. Either way, Spears' quirky take on Swift's anthem definitely doesn't sound any "Shake it Off" cover we've heard before.
So, who else thinks Tay should return the favor? She's probably somewhere plotting her evil helium payback…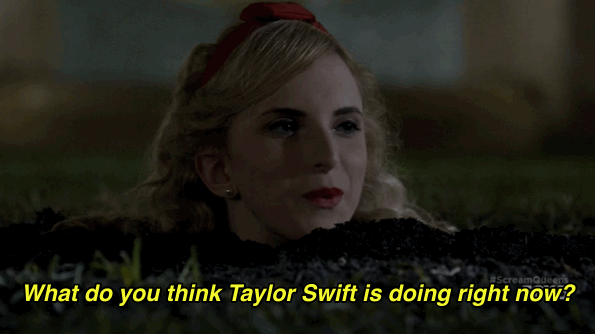 …or maybe we're just trippin'. Either way, it sounds like a great idea. In the meantime, we'll keep our eyes peeled for a T. Swift/helium machine/pink balloon spotting.