Where is Britney Spears' New Husband? Singer Reveals Sad Details of Her Wedding Day
New posts on Instagram share Sam Asghari's whereabouts, and (you guessed it!) more ranting.
It's been little over five months since Britney Spears married model and fitness trainer Sam Asghari. Those who follow the pop icon have noticed husband number three has been pretty absent in her social media posts, leaving many wondering if Spears is already dealing with marital issues. 
The last post featuring the celebrity couple was on September 18th, while cruising around on a private yacht vacation. Many have been wondering where Asghari has been since then, especially in light of the erratic amount of posts Spears has been uploading lately.
RELATED: 40 Questions to Ask Your BFF to Find Out How Well You Know Each Other
Whether or not Spears actually reads the thousands of comments she receives on her posts, she did take time to address the burning question to fans with a video of her hubby working out. 
"Here's my husband !!!" she wrote in the caption of the post. "He's been gone working !!! Supposed to be a week, but ended up being a whole month." 
"It was really hard," she adds. "He's home now acting up … I know he's pretty hot 🥵🥵🥵 !!!"
Asghari added two separate comments in response to her post as well:
"That doesn't look like Sam. Where Sam?…. You should breakup with him and come with me 💪🏽😂"
You're not helping squash any of those conspiracy theories, Sam! Many fans still aren't convinced the former actor is with Spears at the moment, but we'll let them duke it out in the comments section
A new post however (which has since been taken down) revealed information regarding the singer's state of consciousness during her fairytale wedding, held at a small Thousand Oaks, CA venue on June 9, 2022. 
"Not sure I was honestly that PRESENT because I haven't had real consciousness in 3 years," she wrote in what looked like a note-taking app screenshot.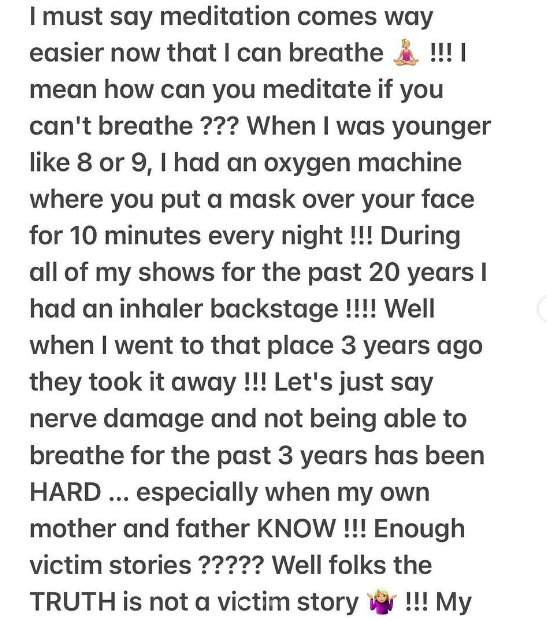 It was part of a longer carousel of screenshots in which she added, "There was a lot of talking and SPEAKING at the party !!! Not for me unfortunately because when you can't breathe your body cant relax enough to speak !!!"
Not being able to breathe is something Spears has been referencing lately, no doubt describing the struggles she faced while under a 13-year conservatorship which ended almost a year ago. 
Spears' life had been the topic of discussion on a recent episode of The Drew Barrymore Show, when Stranger Things and Enola Holmes star Millie Bobby Brown mentioned she'd love to play her favorite pop icon in a biopic. While Spears was adamant that she was "not dead" enough to have a movie made about her life, she did mention Barrymore in the screenshot Instagram post:
"I heard Drew Barrymore say a while back that she loved reading my Instagram," Spears wrote about the talk show host, who was also present at the wedding this year. "I just hope it's good enough."
We'll see if Asghari appears in more posts now that he's supposedly home, but for now, we're happy to see a more sunny side of Brit cycling through her neighborhood (instead of doing the same spinning dance over and over again).
Kat is a born and raised New Yorker exploring the world as she writes, eats, and everything in between.
Read more