Britney Spears has been holding more home fashion shows, and we're totally obsessed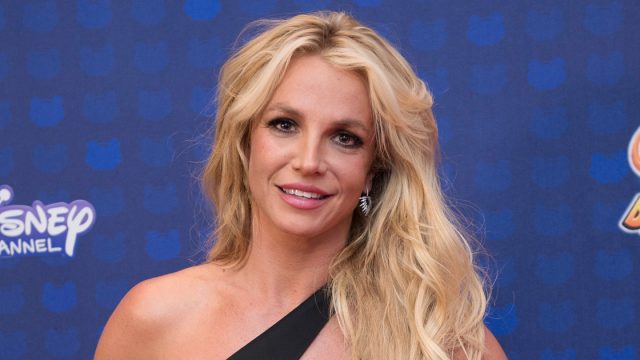 She might not be modeling in Milan or strutting her stuff at galas in Cannes, but Britney Spears has been hosting more impromptu fashion shows, and we can't get enough of them.
In case you're not following the legendary Ms. Britney Spears on Instagram (which you should, because she's a HOOT), you might not know that for the past few months Britney has been living her best life and throwing random fashion shows in her home. The 35-year-old singer has truly been feeling herself, turning her hallway into a catwalk, and we're so darn into it. There have been so many videos, and we're just LIVING for them all.
Well, now Britney Spears has been at it again.
After taking a bit of a break from posting her fashion shows, the star, who recently wrapped up the latest leg of her soon-to-be-over Las Vegas show "Britney: Piece of Me," shared not one, but TWO videos over the past few days of her killing the (makeshift) runaway.
First, on Friday night last week, Britney shared that she had just picked up a new black dress courtesy of designer Pnina Tornai, and she was, understandably, desperate to show it off (along with heaps of other outfits).
Brit Brit, obviously now back in the fashionista mood, shared some of her other fab dresses, and we're now so ready to go to her house and get ready for a night out together. Seriously, someone pls set this up for us!
Brit captioned the video with three simple emojis:
"😜😜😜"
Meanwhile, fashion shows aren't the only thing that's been going on over on Britney's Insta. The star's two children, Jayden James and Sean Preston, have been pranking their mom again, and it's SO hilarious. Creeping up on their mom in the kitchen, the two boys totally freaked poor Britney out.
If that wasn't enough, the star got a scare from someone else, too. And while she didn't name them specifically, we're pretty sure that it's the singer's current partner, model Sam Asghari.
Oh, Britney! Maybe some more fashion shows might fight away any more frightening encounters.