We finally know where Britney Spears got the red flamenco-style dress she posted all over Instagram
There are queens and then there's THE QUEEN. And no, we aren't talking about Elizabeth. We're talking about the queen of pop, Britney Spears, who is still our #WCW and ultimate style icon — even 20 years after she broke onto the scene in the '90s.
The singer and performer's Instagram presence is one of our favorite things, and the only thing that makes us happier than seeing her post photos of grapes is seeing her post photos of her outfit. Britney's latest is an off-the-shoulder tomato red dress with bell sleeves, and we're obsessed. This is a sizzling hot look we want to copy all summer long.
Britney wore the mini dress with stacked black platform sandals, and her long, blonde hair in loose curls. Keeping everything else simple let this dress shine.
Both the silhouette and color of this dress are striking, but honestly, when does Britney Spears not look iconic?
We also have to give Britney props for inspiring our own balcony outfit selfies. Are a couple of plants, a dog. and a striking dress the key to Instagram? Probably! If there's someone who knows how to flaunt what she's got, it's Brit, so we'll take this cue from her.
If you're looking to steal Britney's style, we've rounded up the dress she wore (and a couple of others) so you can be as red-hot as she is.
SHOPBOP "Milly Cady Selena Slit Dress"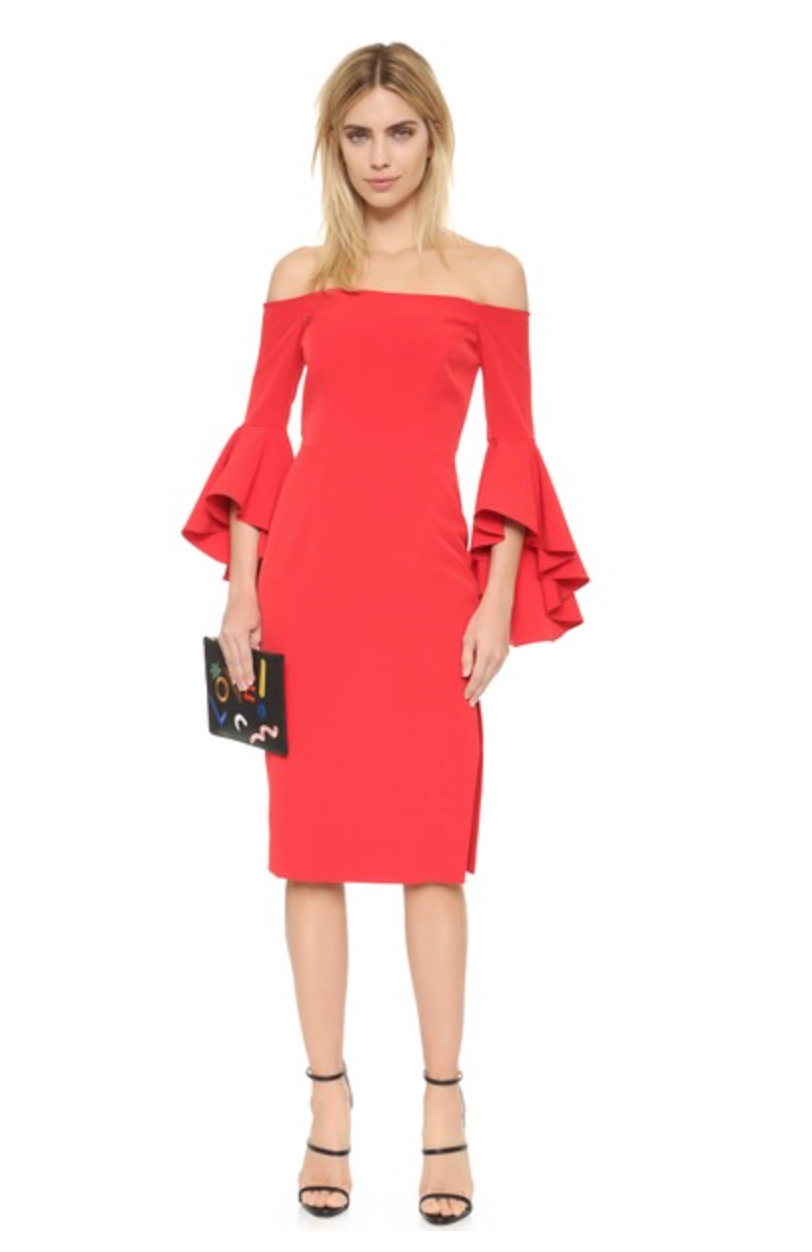 Buy here for $485. 
Gilt ABS by Allen Schwartz "Off Shoulder Split Sheath Dress"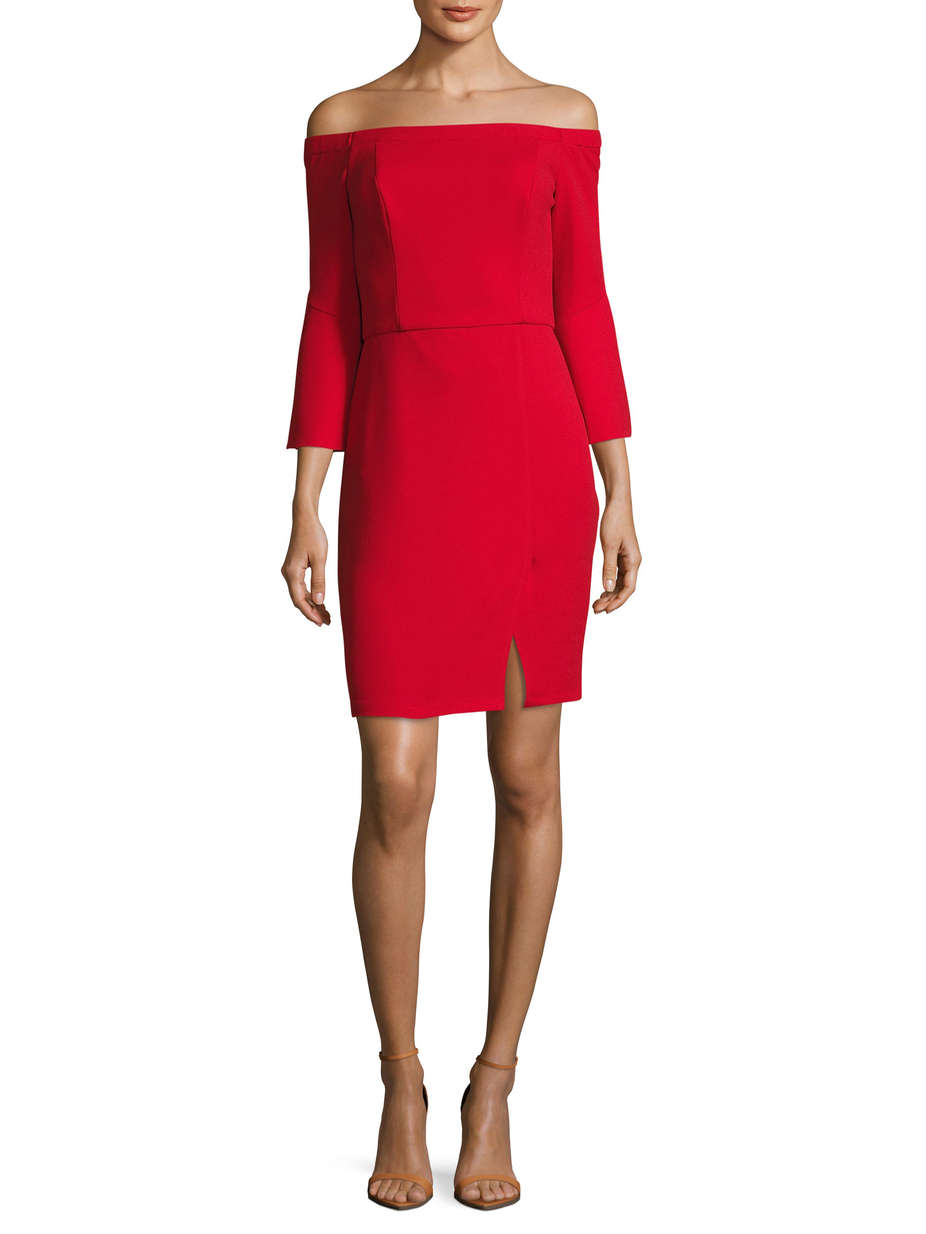 Buy here for $155. 
Lulus "Showcase Your Talent Red Off-The-Shoulder Dress"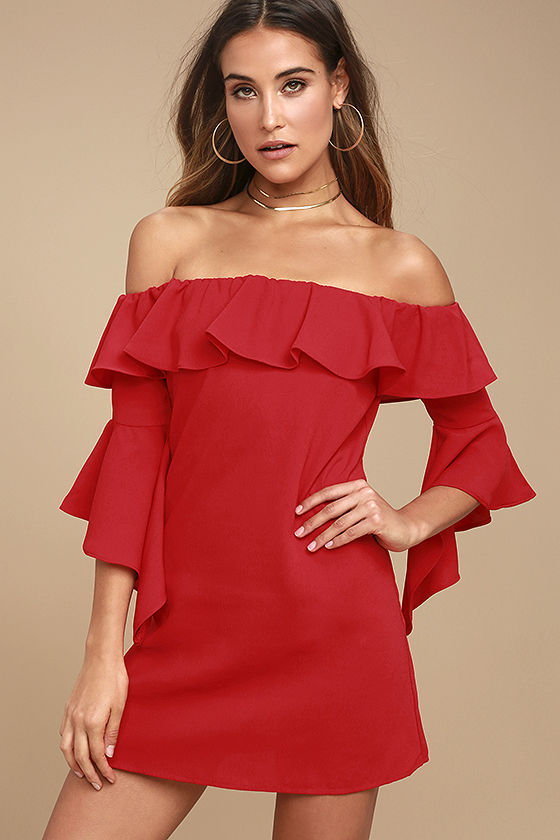 Buy here for $49. 
We will love Britney 'till the world ends.