Remember in 2000, when Britney Spears was totally obsessed with this one accessory?
As the reigning pop princess queen of the '90s, '00s, and really, forever…Britney Spears' style has always been on point. And while her look often changes throughout a given year, like all of us, she has her favorites. In fact, there was one year – 2000 – she favored one particularly adorable accessory over all others.
A lovely, silver (maybe platinum?) cross pendant necklace.
She wore it while performing on stage.
Like, a lot.
She wore it posing in front of the Eiffel Tower.
Visiting the TRL set.
Posing on the red carpet.
Going out to nightclubs (and pairing it with another necklace).
She even glammed it up for a Grammy's party.
Basically, Britney was rarely seen in 2000 without her beloved charm necklace.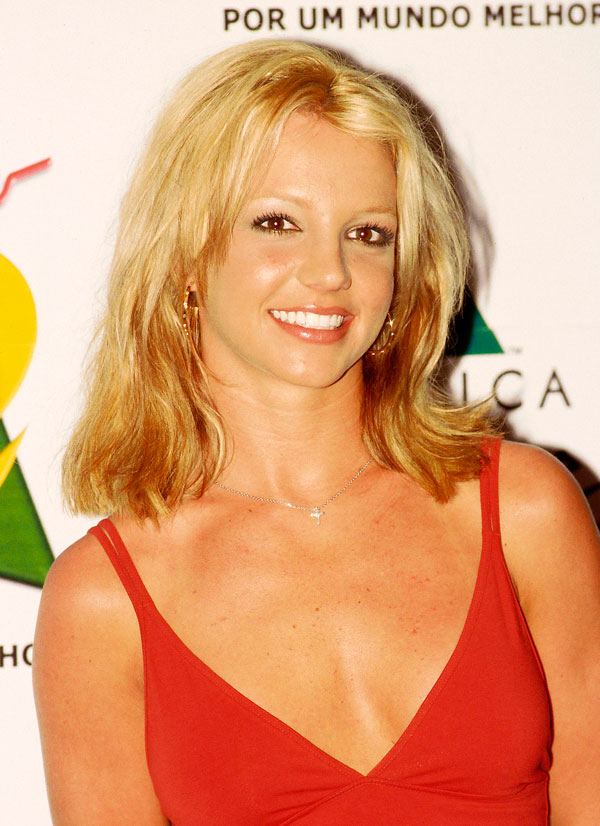 We're not sure where she got this super cute necklace from (Tiffany's?!) or what has happened to it, but it looks like she's still a fan of the ~style~.
Here's a picture of Britney attending the season finale of The X Factor a few years ago.
Loving the call-back Britney! Keep it up!