Britney Spears donated a LOAD of money to this children's charity because she's a sweetheart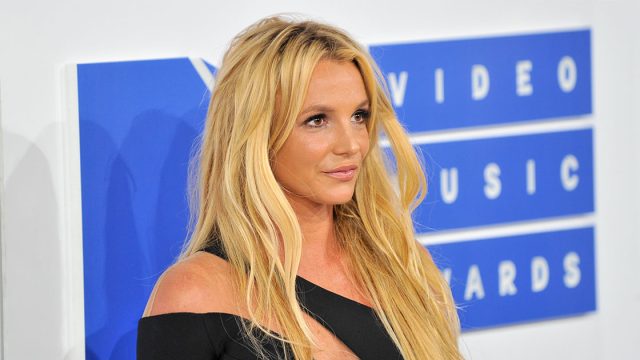 Britney Spears is a firm favorite of ours. Ever since she released "…Baby One More Time" 18 years ago, we've been obsessed with the singer, and it's been amazing to watch her become an actual pop music icon.
What's more exciting is that, 18 years into her career, Britney can still release amazing music. Tbh, we've barley stopped listening to her ninth album Glory since it came out in August.
Now, as if we needed another reason to love Britney Spears, the singer has gone and donated a load of money to a children's charity and it's amazing.
As you might know, for the last three years, Ms. Spears has performing in Las Vegas at her hugely popular residency, "Britney: Piece of Me," at Planet Hollywood. During that time, Britney has been donating $1 from every ticket sold to the Nevada Childhood Cancer Foundation.
"I'm so happy I've partnered with Nevada Childhood Cancer Foundation, and really enjoy raising awareness for this amazing cause," she said about paring with the charity. "Their mission is to improve the quality of life for critically ill children, and they have been doing beautiful things for so many families."
Well, according to KTNV , it seems that Britney has raised even MORE money for the charity. Over the weekend, Britney Spears donated a further $200,000 to the charity. As KTNV reports, Brit wants to raise a total of $1 million for the Foundation in order for them to build a new permanent facility.
Last month (September 22nd), it was revealed that Britney would also be hosting a charity bike ride to raise money for the foundation, too.
Teaming up with XCYCLE in Las Vegas and Prizeo, Britney revealed that by donating just $10 you could win a chance to hit up Vegas, do a 45-minute exercise class with the singer herself, and get VIP tickets to her live show, too.
"Doing this charity ride with my friends at X Cycle is a rewarding and fun way to raise money for Nevada Childhood Cancer Foundation, an amazing organization that supports children and their families in need," Britney told the Las Vegas Review Journal. "We are so close to the $1 million. I am determined not to fail. We will do whatever it takes to surpass the target we've set."
https://www.youtube.com/watch?v=wuAuZKEM8Yc?feature=oembed
We love that Britney is giving back to her home away from home. It's amazing to see someone giving back to the community and helping those in need, as well as using their platform to help others.
"We are thrilled that Britney Spears has chosen to partner with Nevada Childhood Cancer Foundation, said Jeff Gordon, president and CEO of NCCF. "Britney brings with her so much passion for our cause, and we feel privileged and honored to have her in our community and now as a member of the NCCF Family.
There are only a few days left for you to get involved with Britney's amazing campaign. You can donate and sign up for you chance to win this once in a lifetime prize at Prizeo. For more information about the Nevada Childhood Cancer Foundation visit their website.
Britney Spears continues her Las Vegas residency at the Axis Theater, Planet Hollywood.