Britney Spears did "Carpool Karaoke" with James Corden last night and it was actual heaven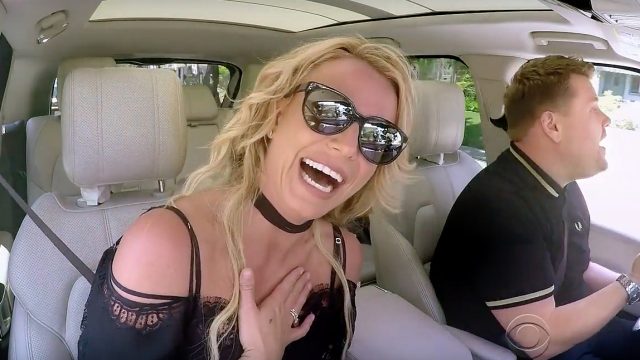 It's the moment we've been waiting for! If you're a Britney Spears fan (um, hello, AREN'T WE ALL?) prepare to have your mind 1000000% blown, because Britney is back and better than ever in a new "Carpool Karaoke" with James Corden. It's seriously hilarious, and a testament to her completely infallible talent, because, OMG, we were jamming right along with her.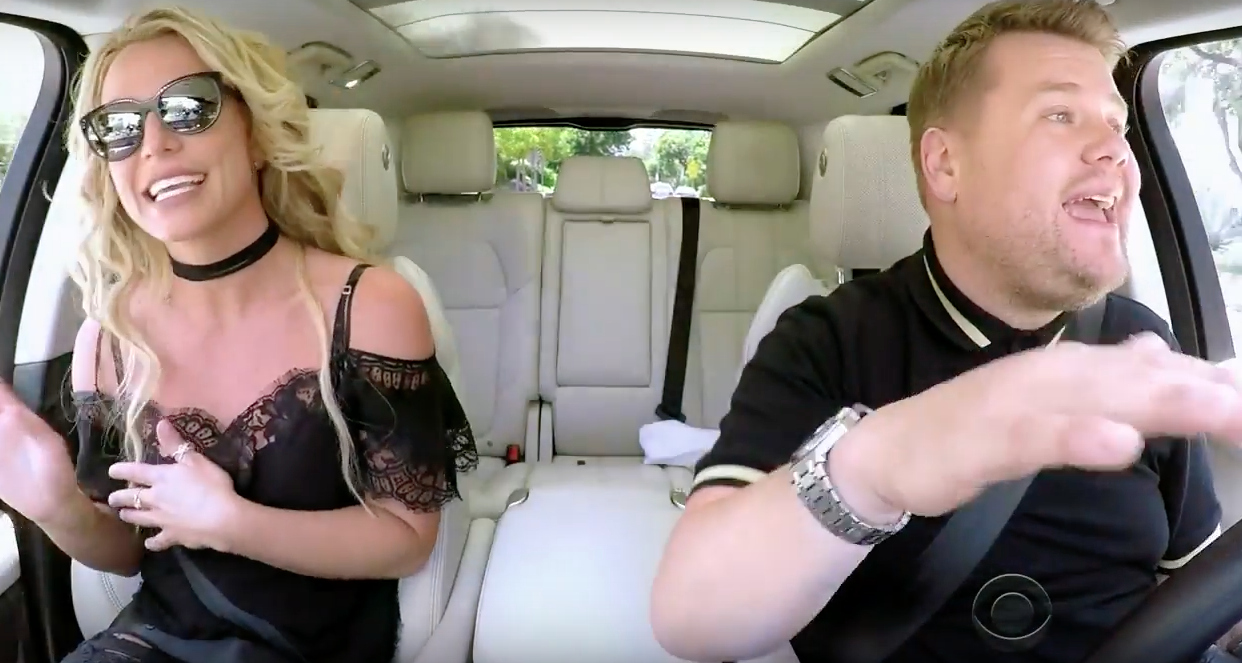 They sang along to all of our favorite classics.
Beginning with, of course, "Oops!… I did it again."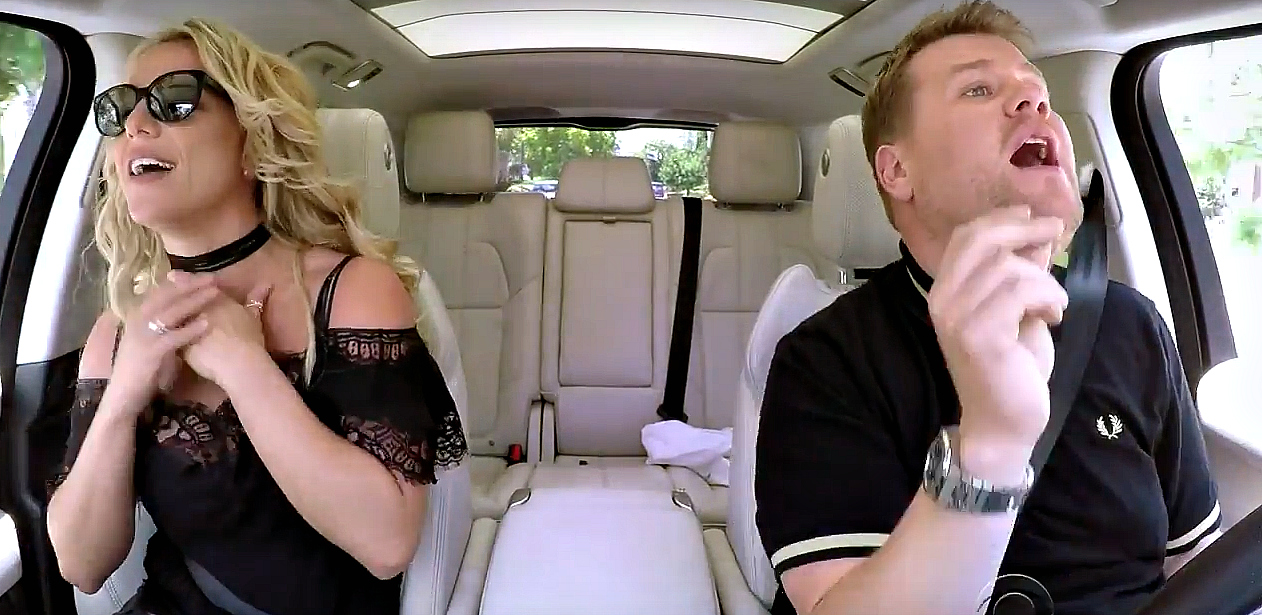 OMG, stop. She is so cute, and they had such a good time together.
Plus, James and Britney talked about her romantic future.
"What are you looking for in a guy?" James asked.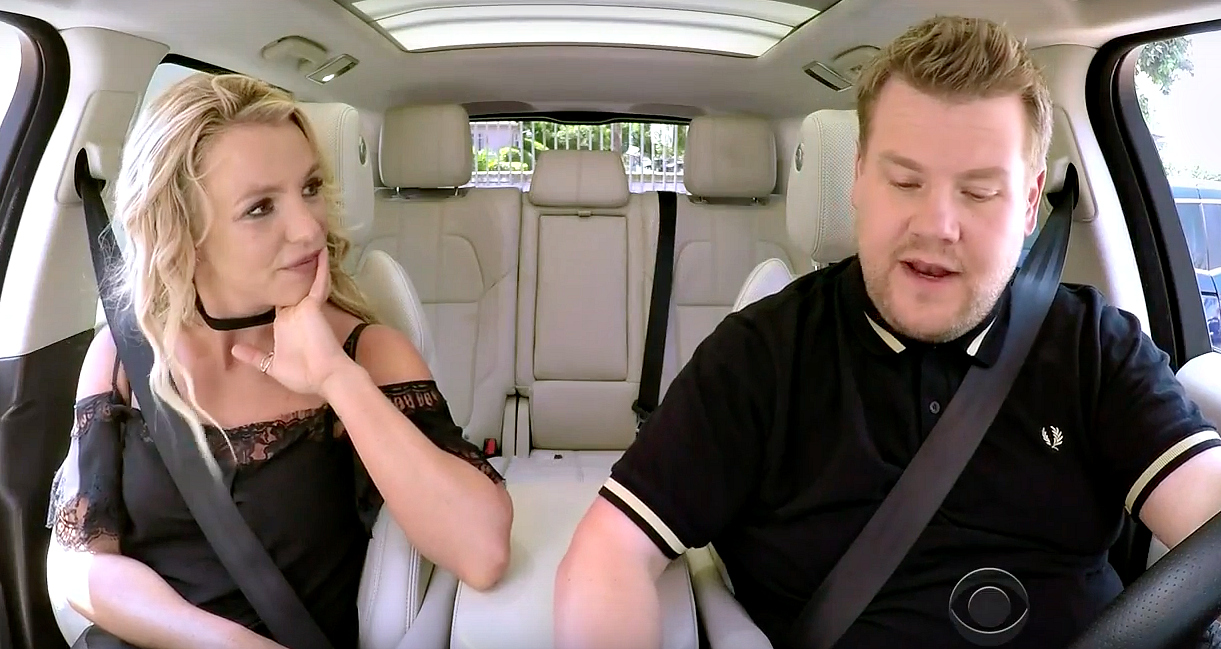 "I think I might not ever go to men again," Britney said.
Of course all the queer girls were like, Whaaaa?!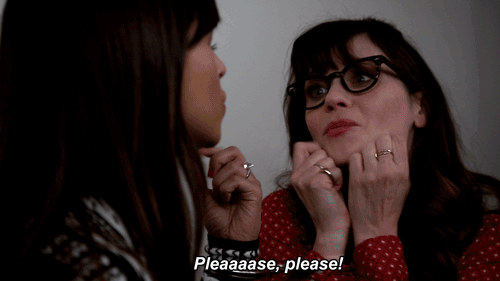 "I may french kiss someone," Britney Spears said. "But I'm not going to marry anyone."
Unfortunately, that's not quite where their convo was heading. But Britney did admit that she no longer believes in marriage, which is sorta sad, but also, like, we get it.
Probably the best part was when this strangeness went down.
But you'll have to watch to see what it's all about!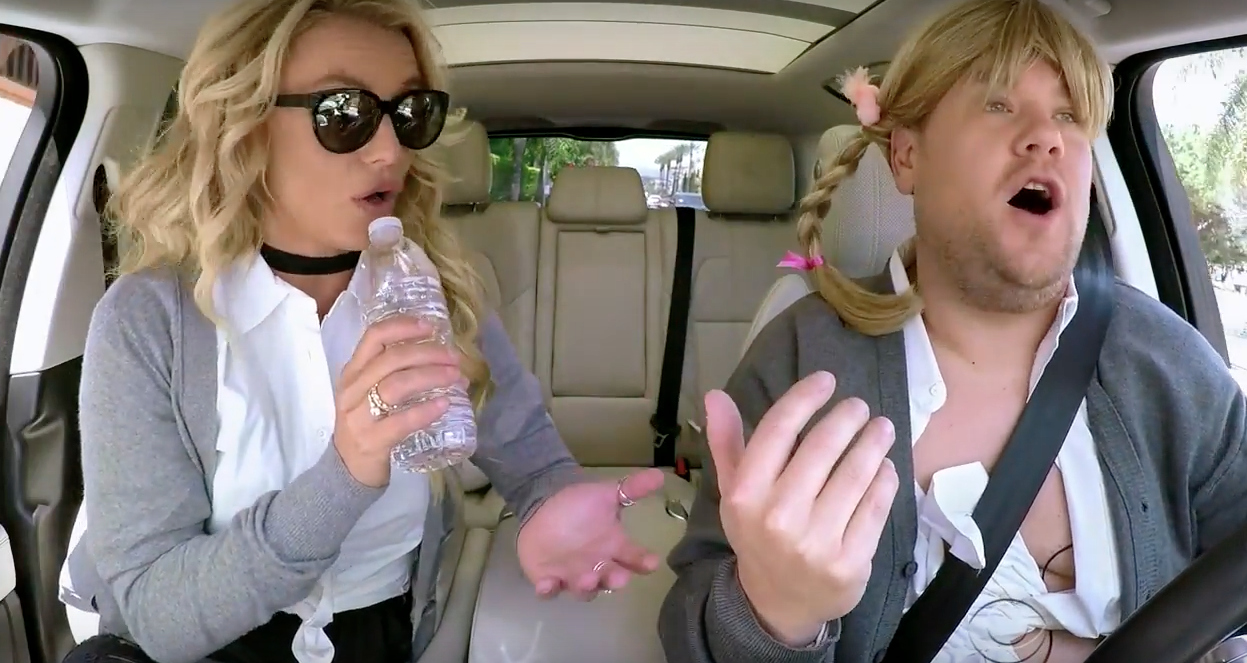 Watch the video below!
https://www.youtube.com/watch?v=pSd9hiBGoE0?feature=oembed