Here's how Britney Spears can eat Cheesecake Factory and still look amazing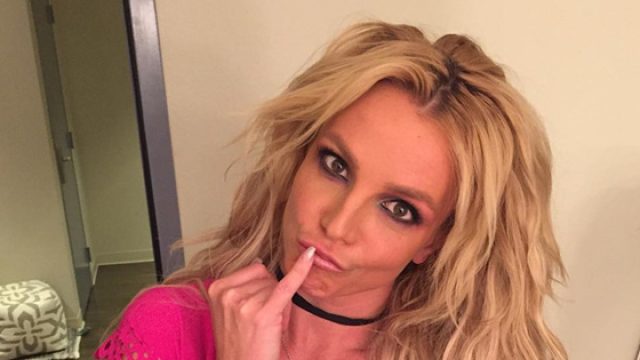 Britney Spears gives us so many #goals it's sometimes hard to comprehend. Whether it's killing it with her new music, impersonating Woody the woodpecker, or getting super excited over a funnel cake, Brit Brit is just the best. She's also not afraid to show what a goofball she is, too, and is always uploading the funniest pics of herself. She really is just like us.
Britney's Instagram might be the greatest celeb account going. She loves taking cute pictures of her boys and letting us know that she's got a passion for food.
Britney will tell you when she ate all the peach cobbler.
We also know that Britney is one fit mom! She looks great and is in the best shape she's been in for years.
She can even beat her manager at push ups.
Now Brit has shown us exactly how she can go on a food date to The Cheesecake Factory and still stay totally fit.
Yes, that is Britney doing weights AND cardio both at the same time! That is some serious dedication. Then again, we bet you really need to stay in shape to perform a grueling show in Vegas three times a week.
As Britney says, "You want a hot body? You better work, bitch."
https://www.youtube.com/watch?v=pt8VYOfr8To?feature=oembed