Britney Spears just released a video for a 2003 song because better late than never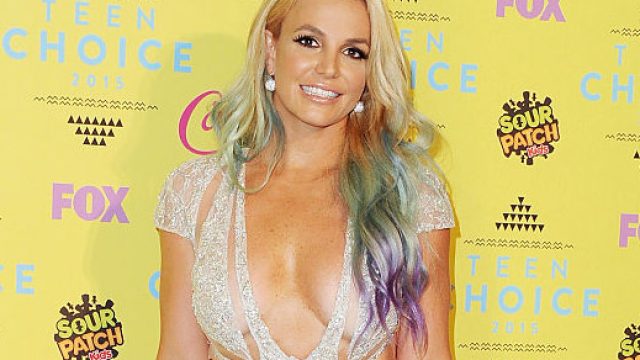 Early on in her career, Britney Spears earned the title "Princess of Pop." Let's be real, she's still the princess of pop, even though by now she's actually graduated to Queen status. And that's why, 13 years after it was first released, she's gone ahead and filmed a quick 15-second video for one of her earlier songs, because WHY NOT?
This attitude of WHY NOT? appears to be Spears' whole idea for this vid. WHY NOT? Because why not dance around to one of your old songs, just for fun? WHY NOT do it in your underwear too, because you're Britney Spears and you're totally embracing your body, and all your curves, and also you look ah-mazing? The real question is, why hasn't she done this sooner, because today, this is our JAM.
https://www.instagram.com/p/BCIpyQmG8Jc
The song is "Breathe On Me," from her fourth album, In The Zone. Let's hope this becomes a regular thing, because there are actually LOTS of songs we'd like Instagram videos for. If she's taking suggestions, may we suggest "Don't Go Knocking On My Door" from Oops! I Did It Again.