Britney Spears' boyfriend travelled to Japan to see her, because love is well and truly alive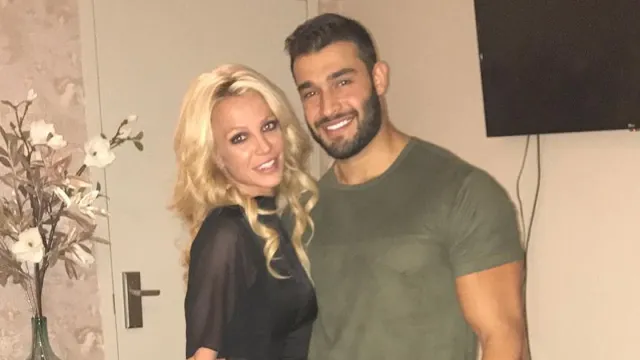 If you were ever in doubt that love is well and truly alive, Britney Spears' boyfriend Sam Asghari flew to Japan to meet the singer after she embarked on her international world tour, and it's just so adorable.
It was announced earlier this year that the Princess of Pop Ms. Britney Spears would be taking her soon-to-be-over Las Vegas show, "Britney: Piece of Me," on the road for the first time. The performer recently arrived in Japan, where she kicked off her month-long sojourn, with shows scheduled for Japan, South Korea, Thailand, the Philippines, Singapore, Hong Kong, and Tel Aviv. In fact, the singer's Israel show — her first in the country — is responsible for delaying the general election in the country. Incredible.
Well, fresh off the first few dates of the tour in Japan, Britney's boyfriend, the model Sam Asghari, flew out from America to see the singer in Asia, and it's just melting our hearts.
Asghari shared a video on Twitter of himself reuniting with the "…Baby One More Time" singer, and it sees Britney spinning into his arms before planting a kiss on his cheek. Adorable.
"Came to Japan to see this one @britneyspears ❤️🇯🇵," he wrote.
false
Britney also shared the video onto her medium of choice, Instagram.
Brit and Sam met on the set of the singer's video for "Slumber Party," and have been an item ever since, sharing cute snaps to social media, and even making their relationship official at Clive Davis' Grammy party.
Britney, meanwhile, seems to be feeling herself on Instagram at the moment. The 35-year-old mother of two shared two smoking hot pictures of herself while in Japan, sharing her excitement about performing in the country.
It's so great to see Britney so happy, and we're kinda jealous that she's with someone who will fly across the world just to be with her.
Now, we're just gonna need you to announce some more tour dates, Britney, and let us know what your plans are for when your Las Vegas show ends…