See this evolution of Britney Spears's BMA outfits and have a total fashion flashback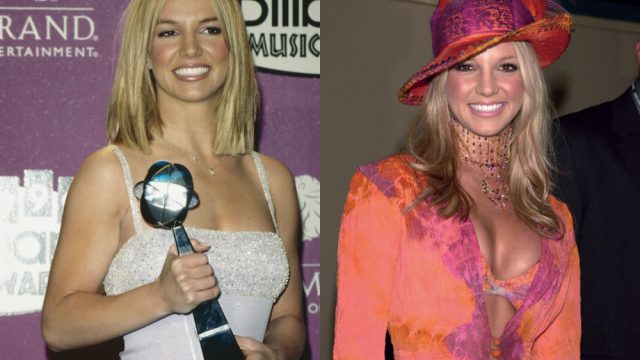 Britney Spears has given a lot of memorable performances at the Billboard Music Awards over the years. She has also served many outrageous lewks, such as latex bodysuits, sequined one-pieces, top hats galore, and tons of black lace. It goes without saying — Britney can basically rock anything!
Starting with her first BBMA performance in 1999, see how Britney's style has transformed over the past 17 years. How DOES she continue to look amazing?! 
1999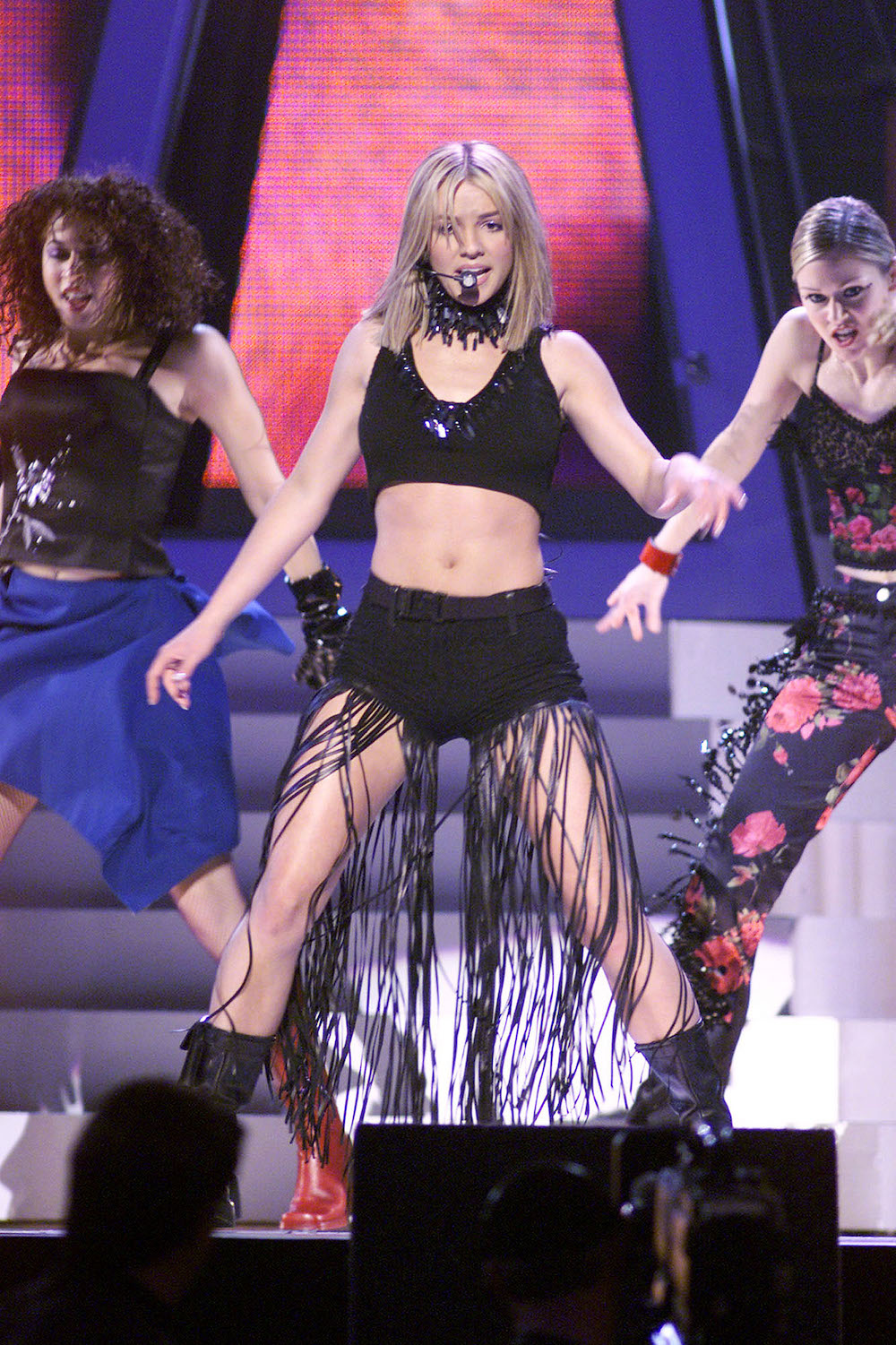 Britney wore fringed shorts and the choker to end all chokers while performing a medley that included a cabaret version of "Hit Me Baby One More Time."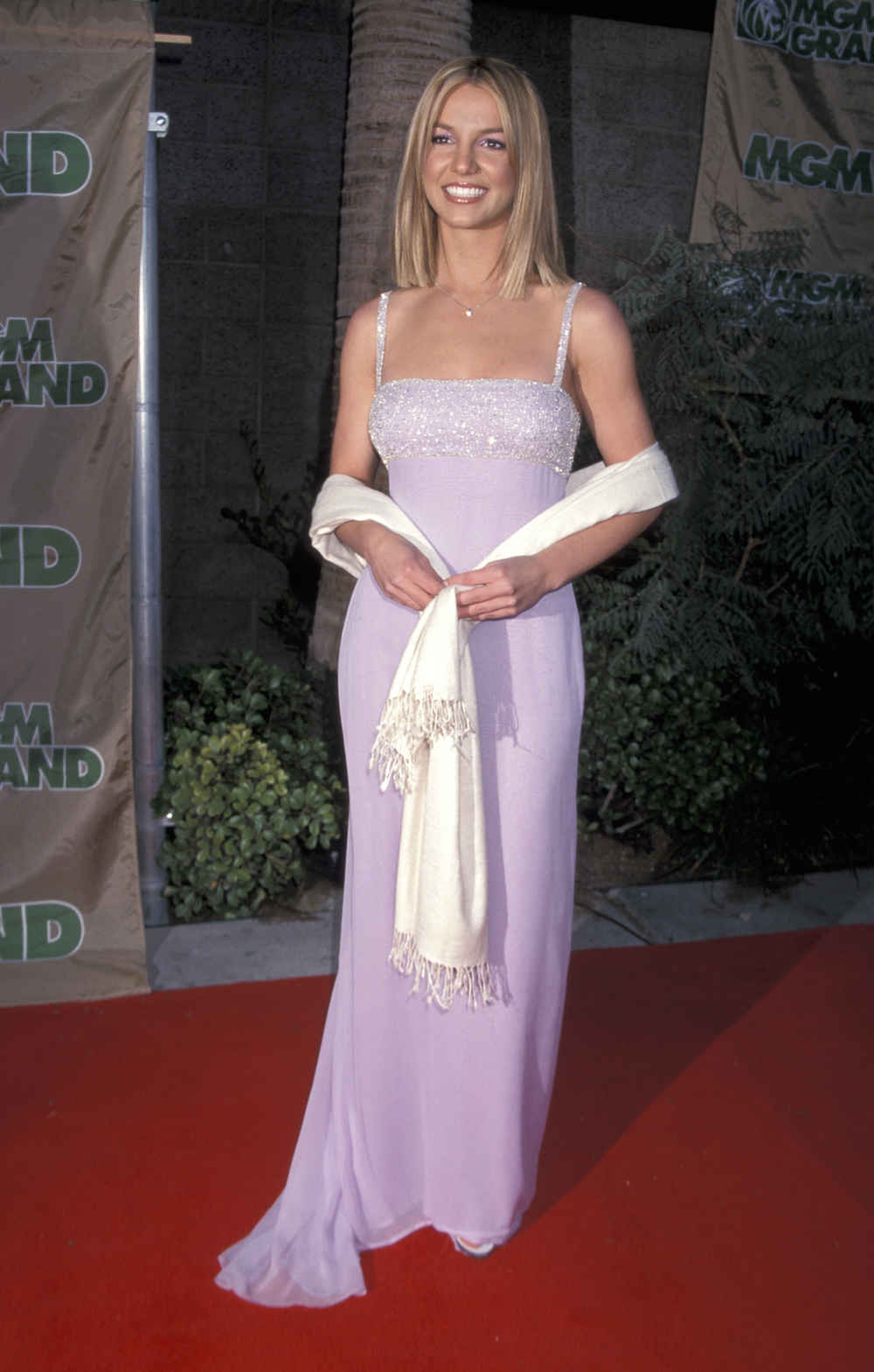 That same year, she wore a sweet lilac gown with a demure shawl offstage.
2000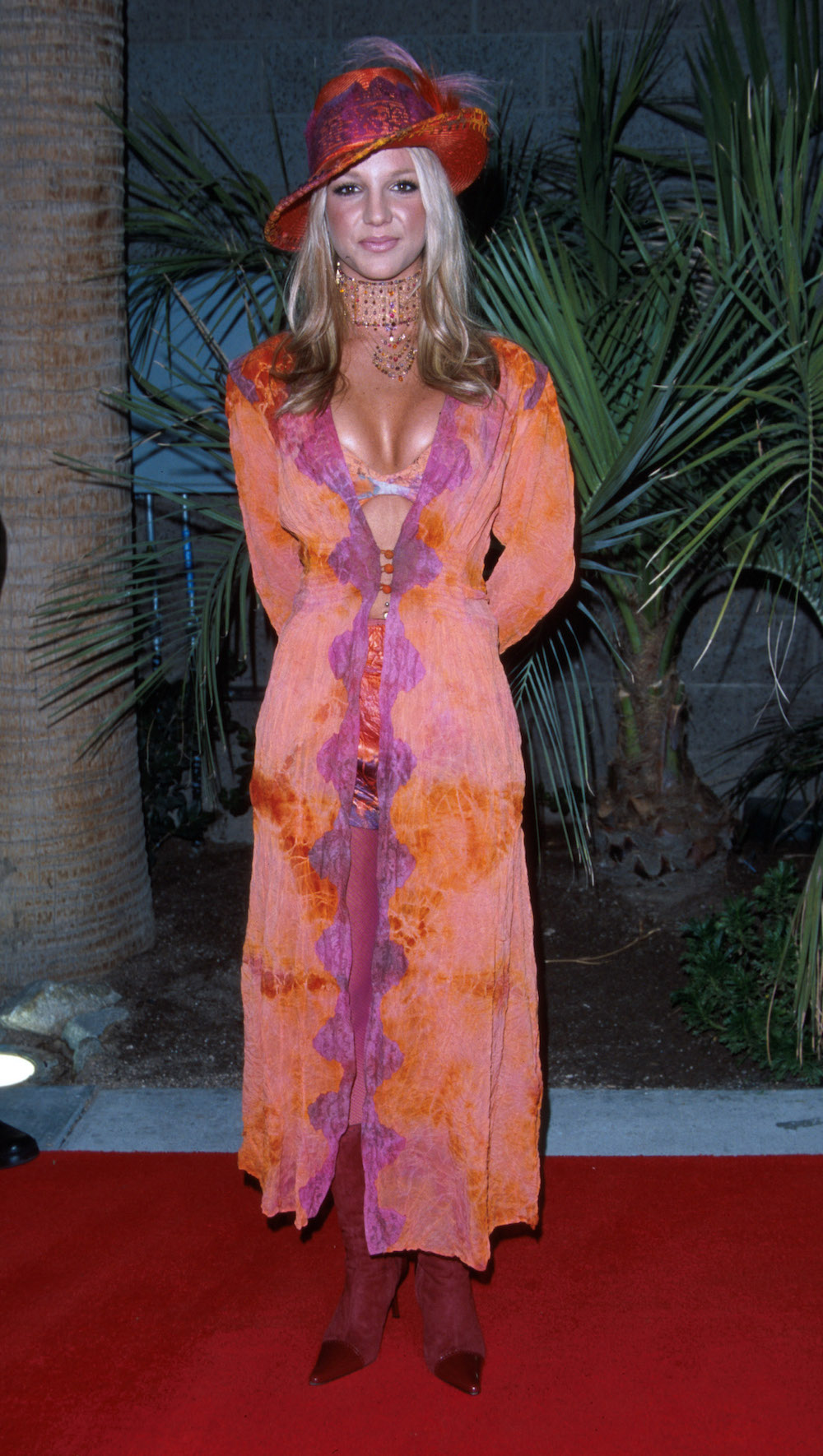 This orange get-up was VERY Mad Hatter-esque.
2004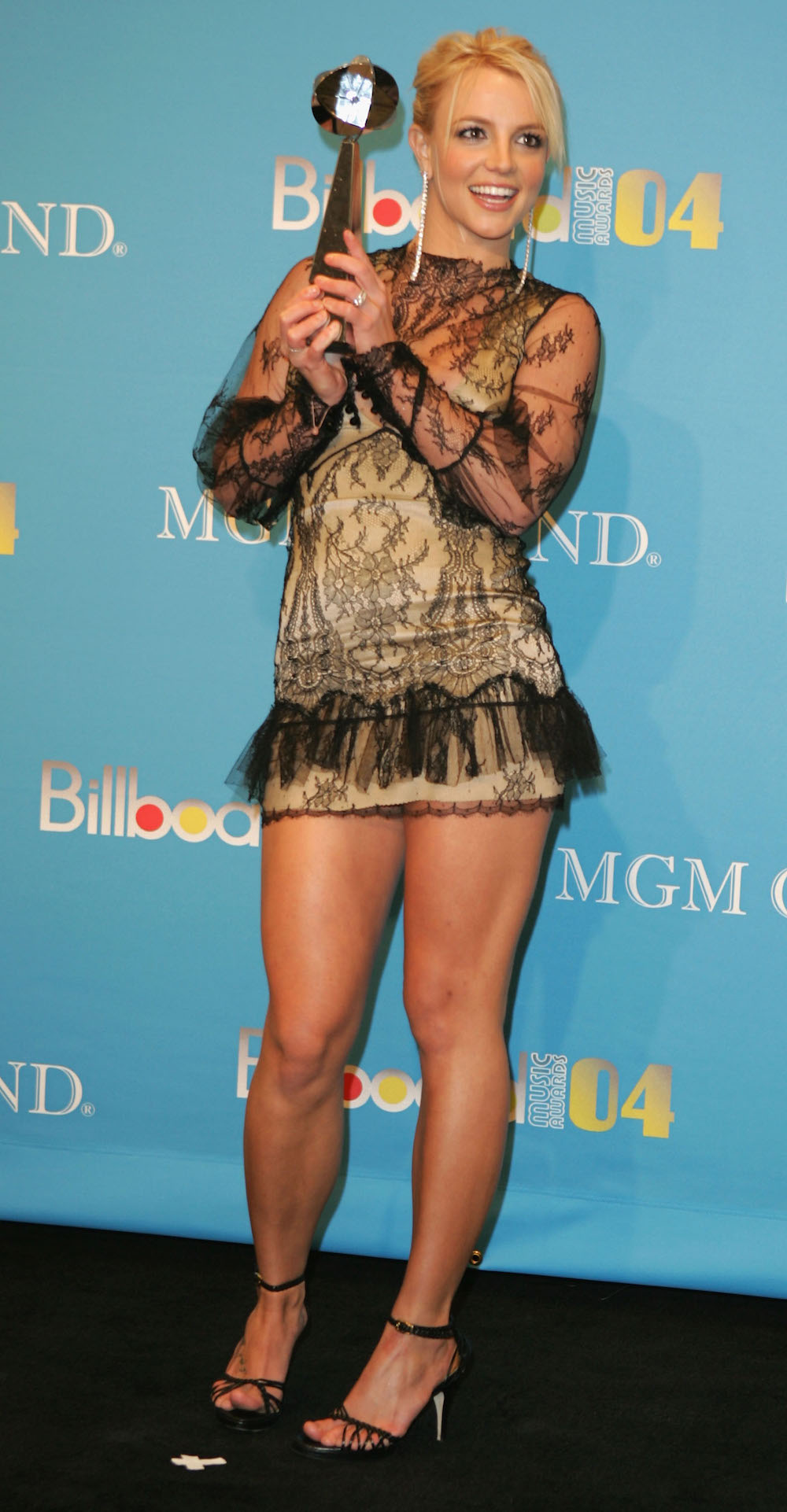 Britney went for the nude/lace trend while accepting her award for Hot Dance Sales Single of the Year.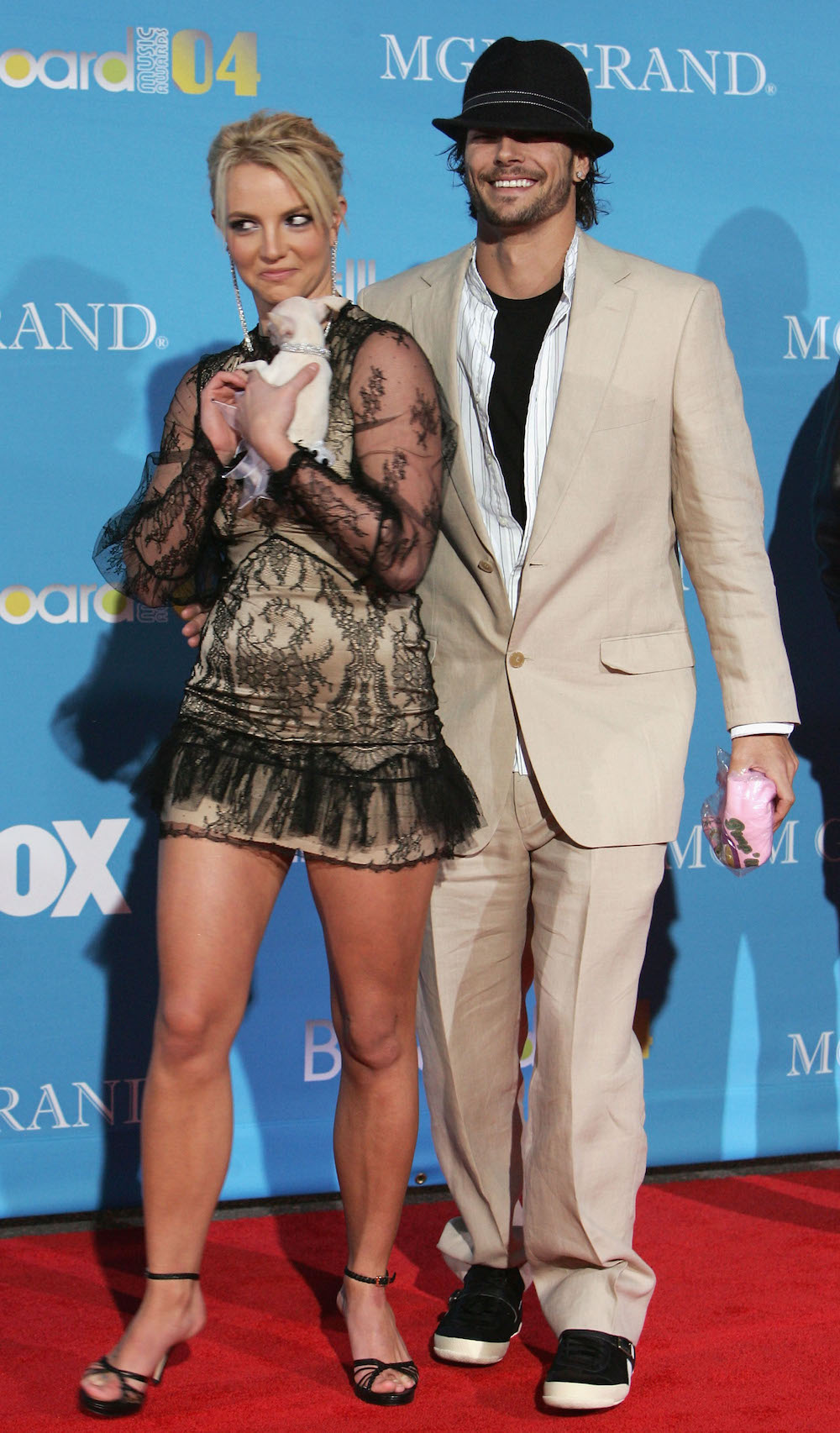 She accessorized with an actual chihuahua and her former flame, Kevin Fedoraline Federline!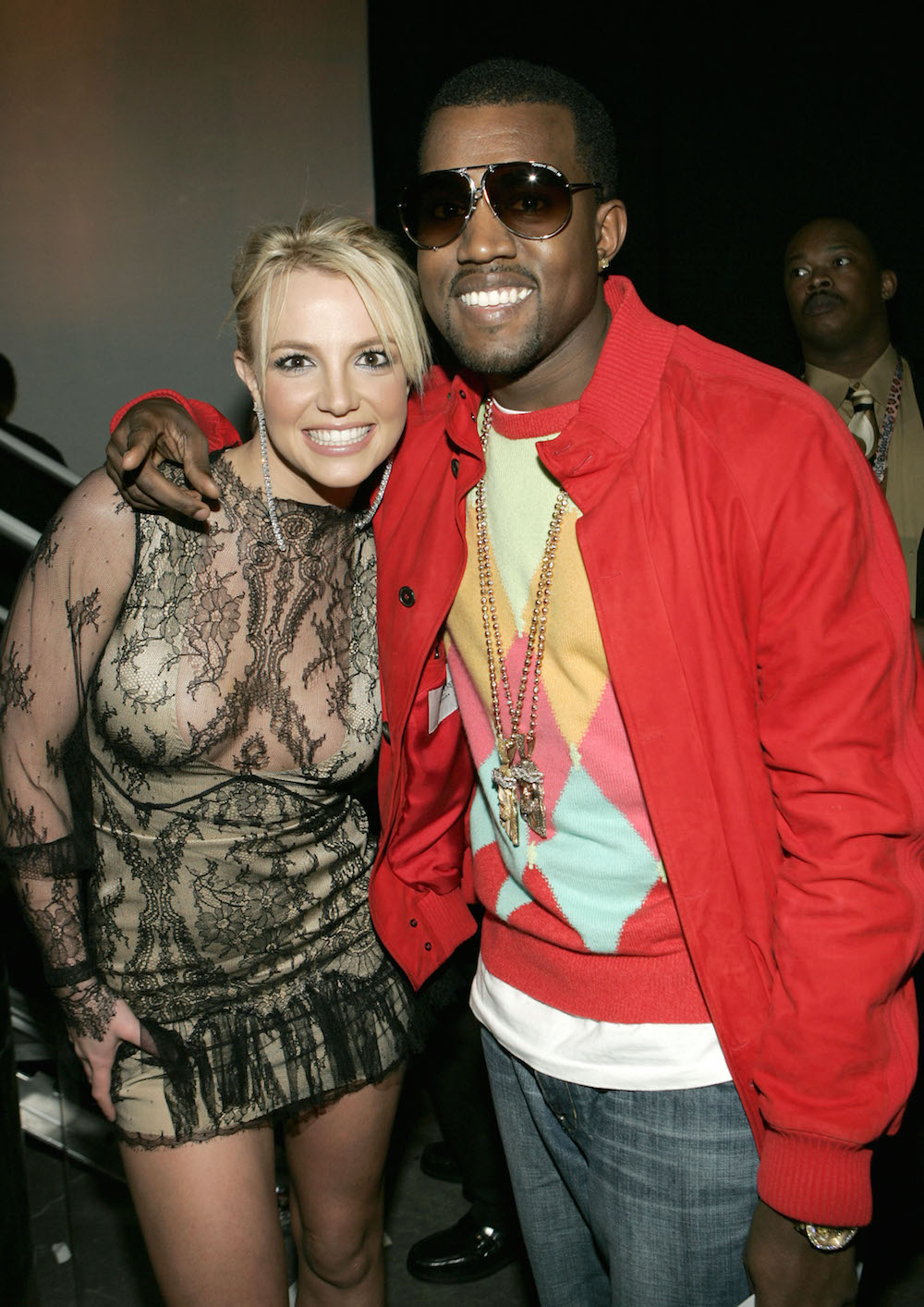 Guess who also posed with Ms. Spears…Kanye West!
2011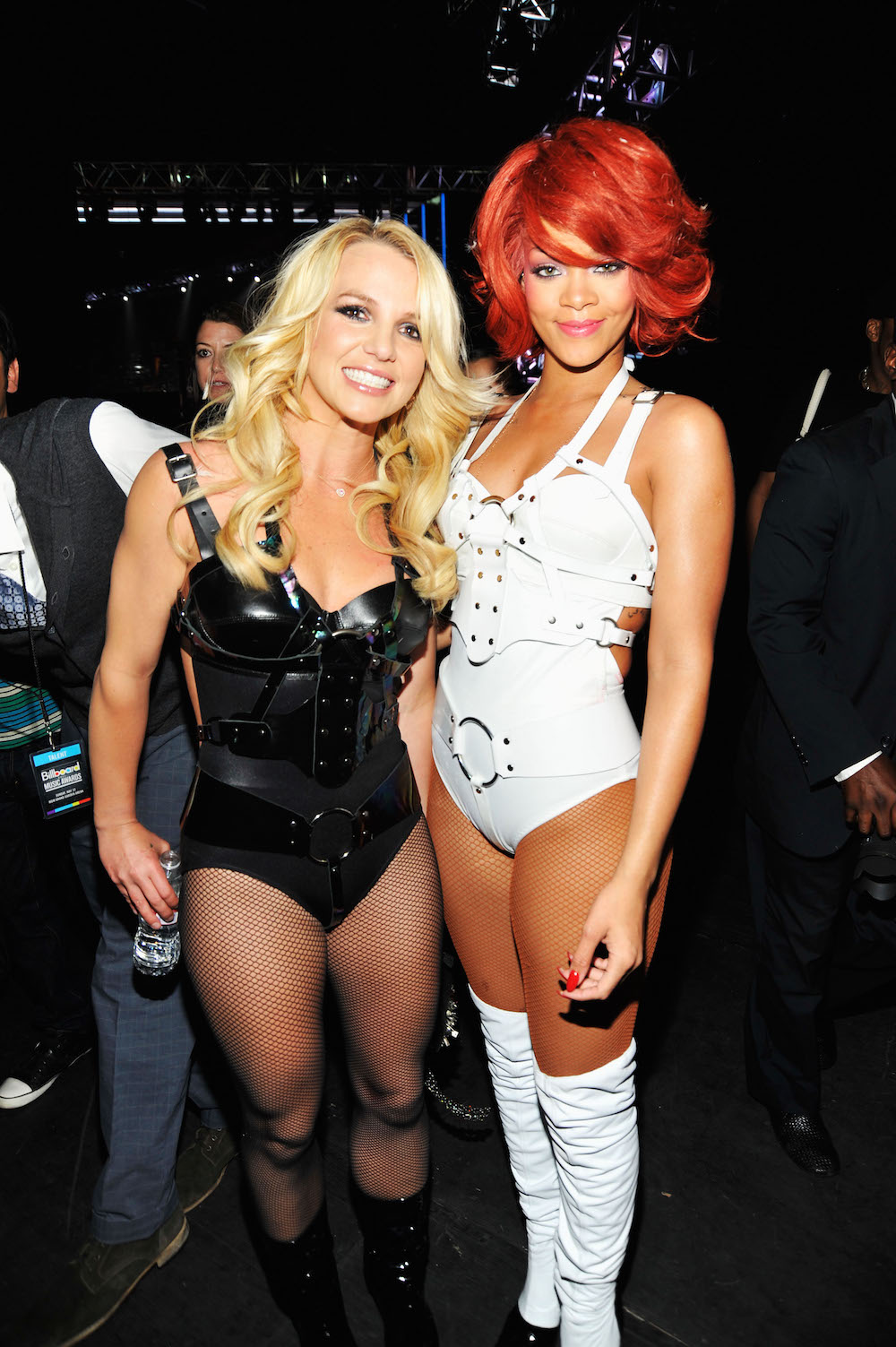 Britney and Rihanna wore matching bodysuits and harnesses to perform Rihanna's hit song, "S&M."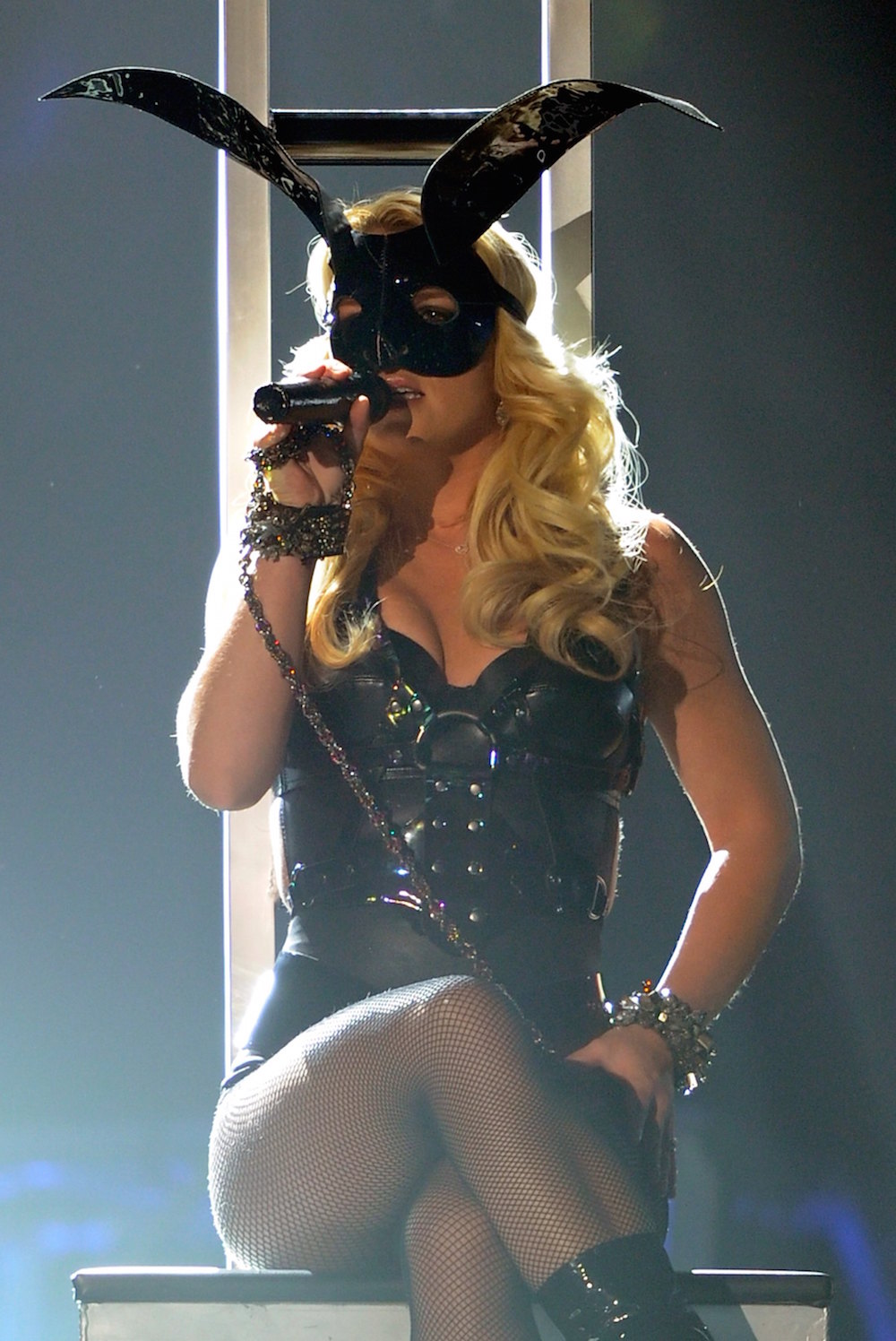 She also wore a bunny mask that looked straight out of a Helmut Newton photograph.
2015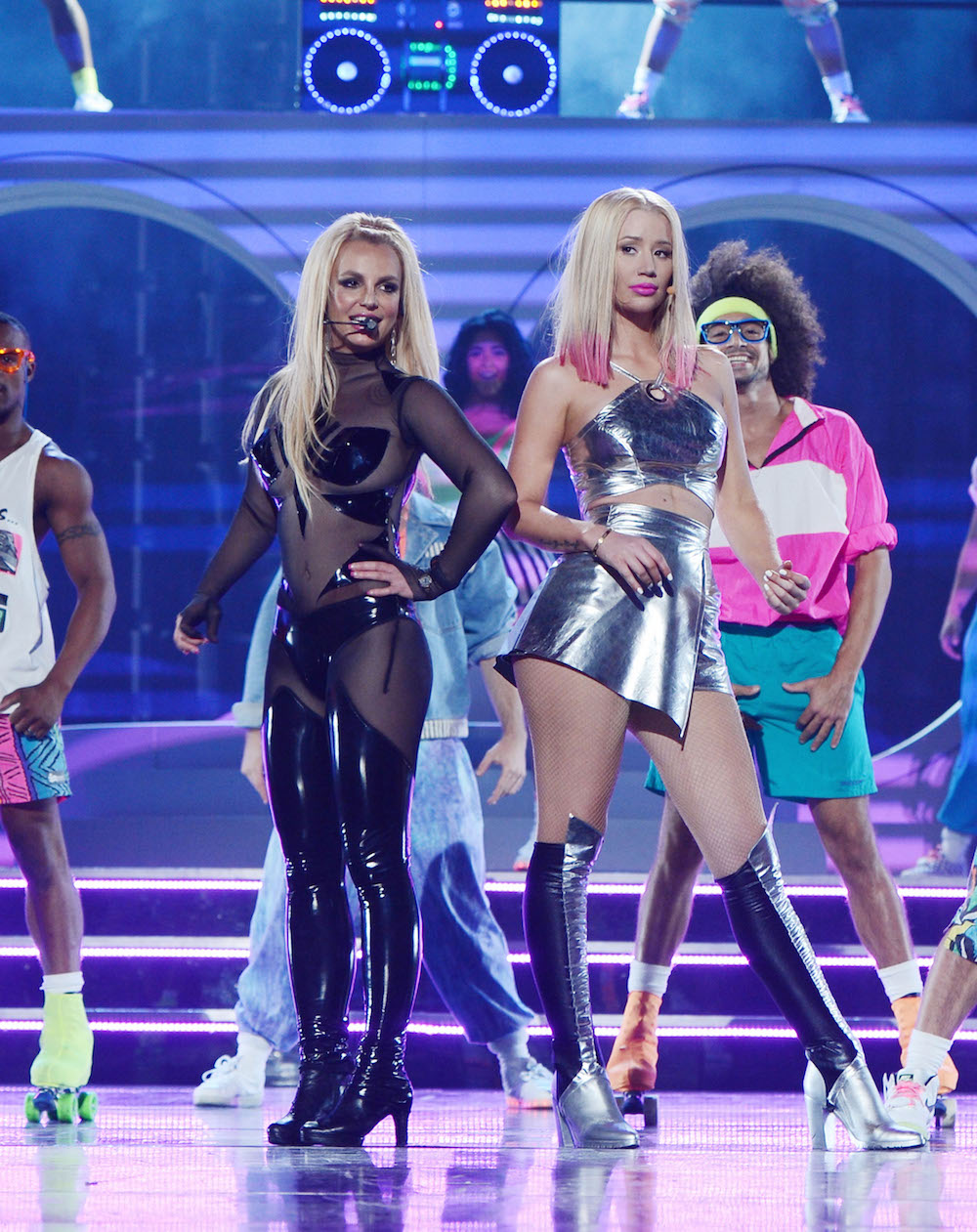 Britney looked out of this world in this sheer catsuit during her performance of "Pretty Girls" with Iggy Azalea.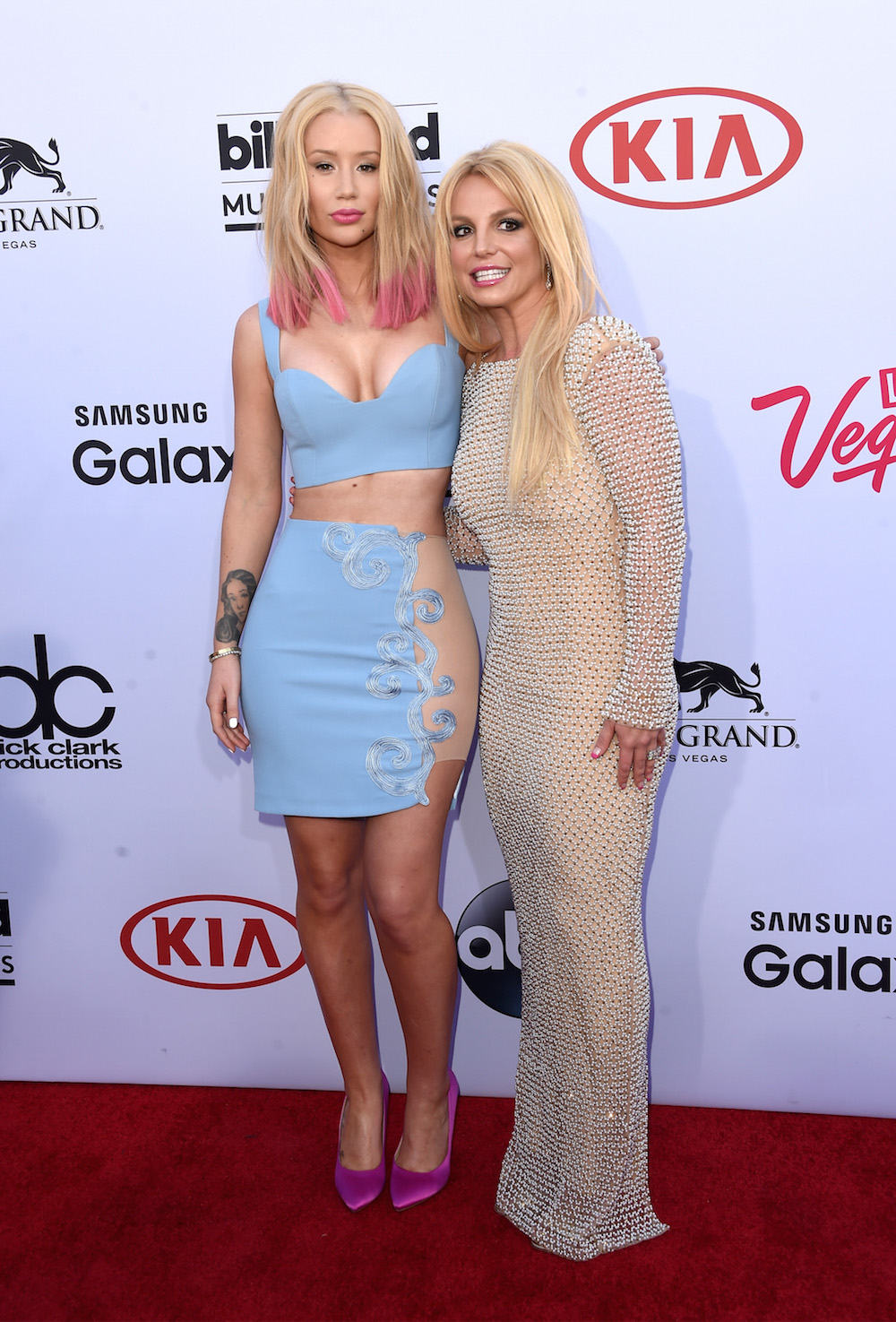 Offstage she looked glam in a beaded gown.
2016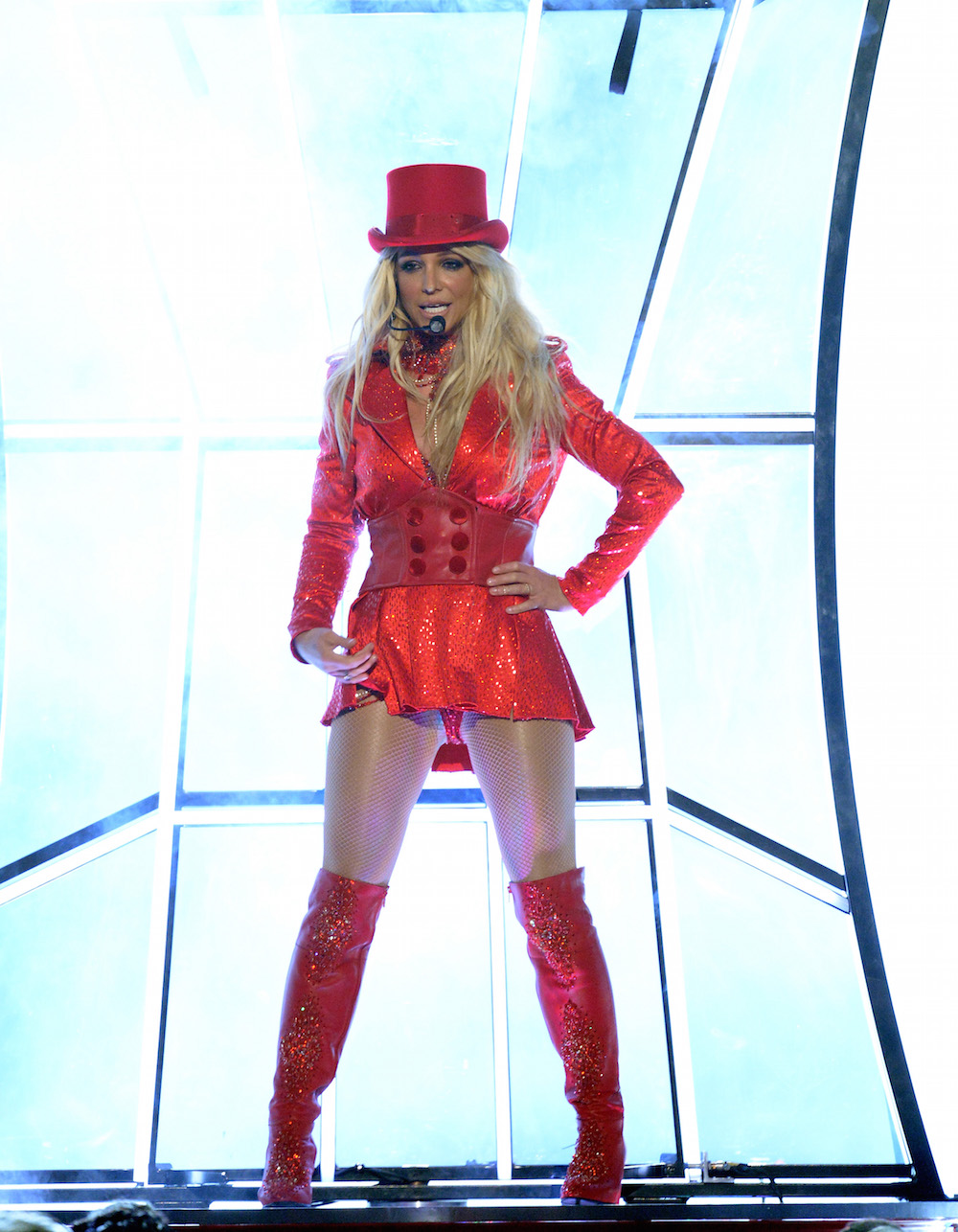 At last night's awards show, Britney wore a variety of show-stopping outfits, starting off with this insane sequined number.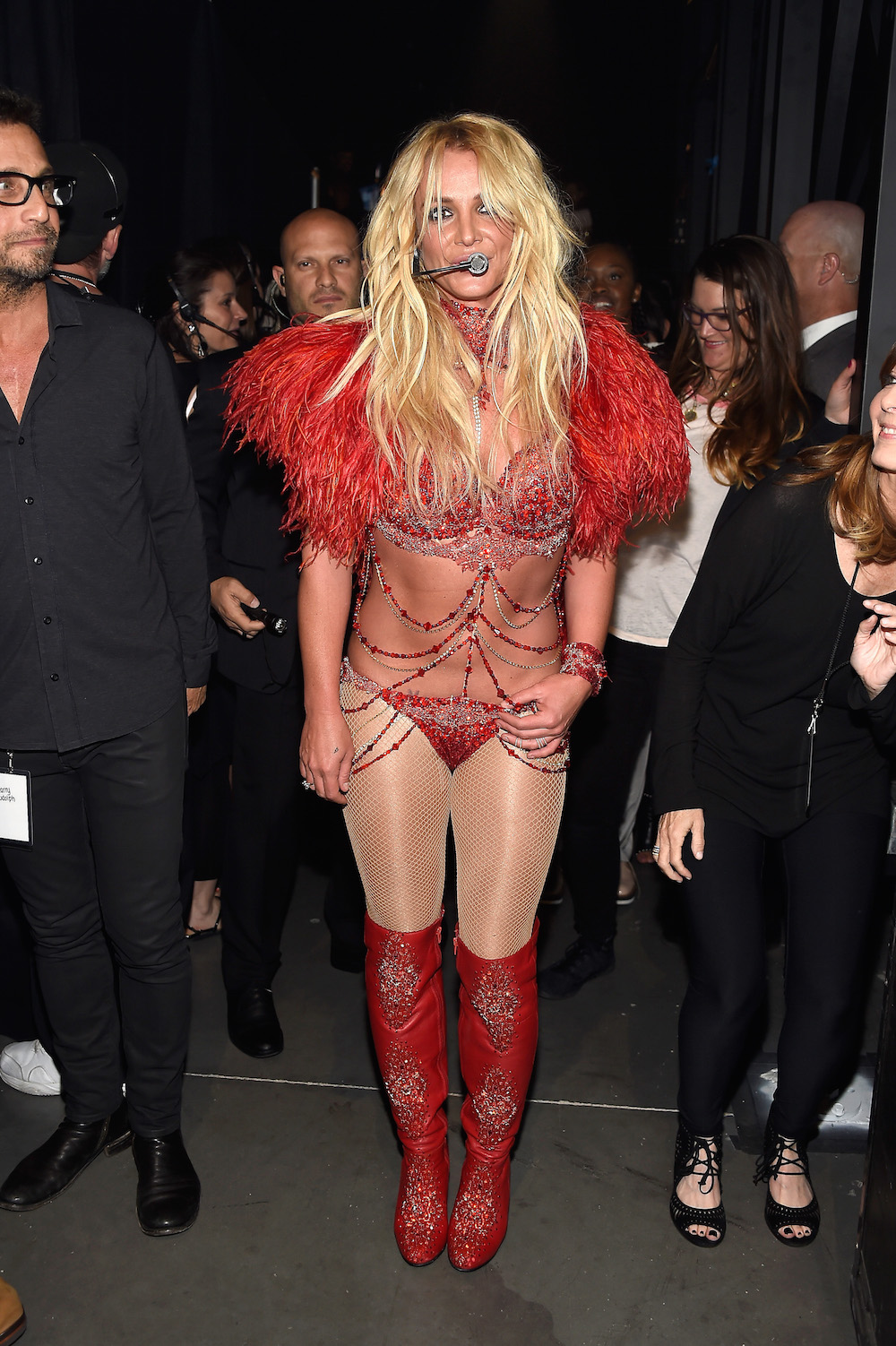 Having a residency in Vegas is definitely rubbing off on her, amirite?
A gal can never have too many sequins.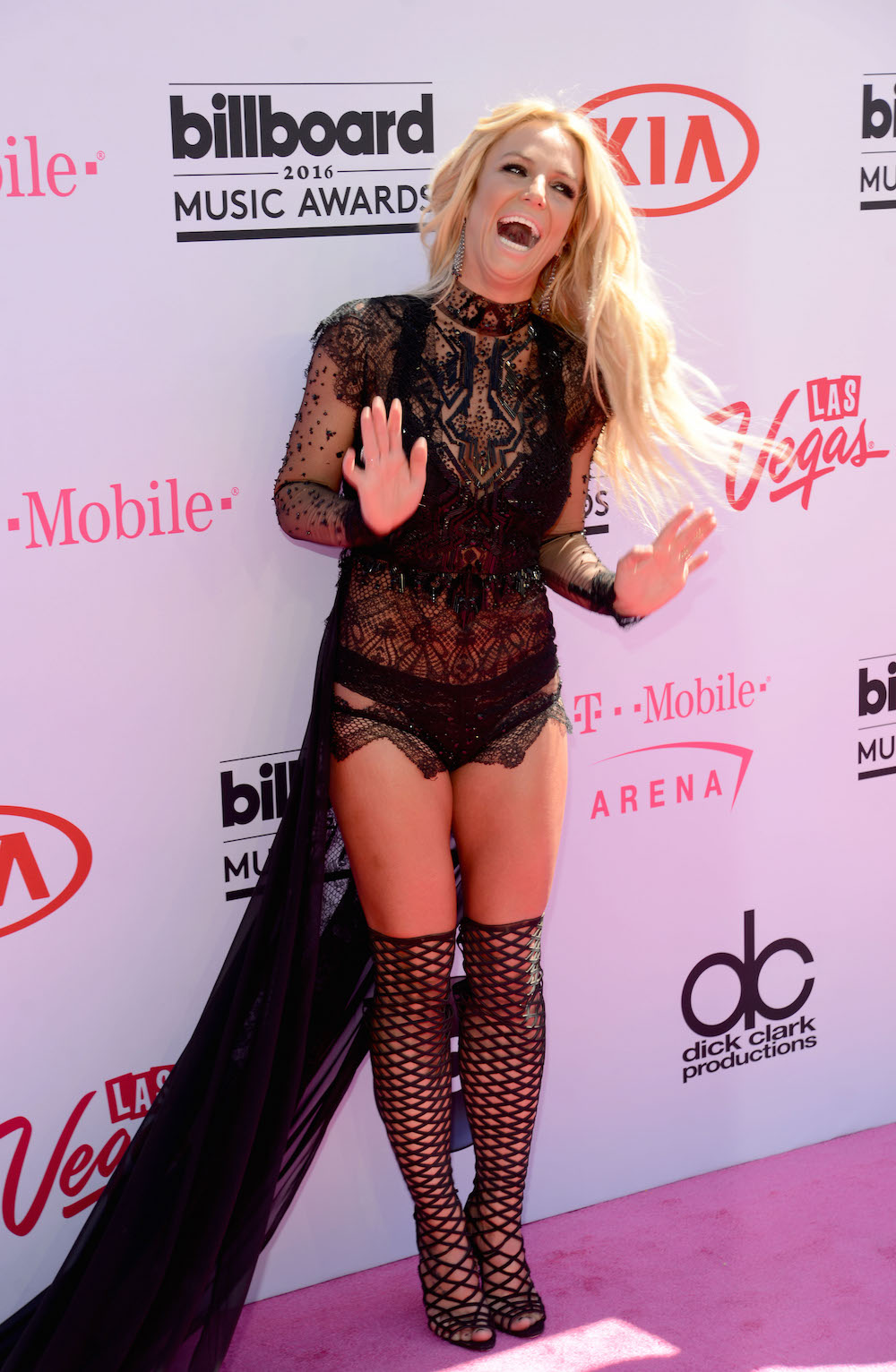 The train, those caged heels, that huge smile! Britney always knows how to have fun.