Britney Spears took this '90s look, totally upgraded it, and slayed in the process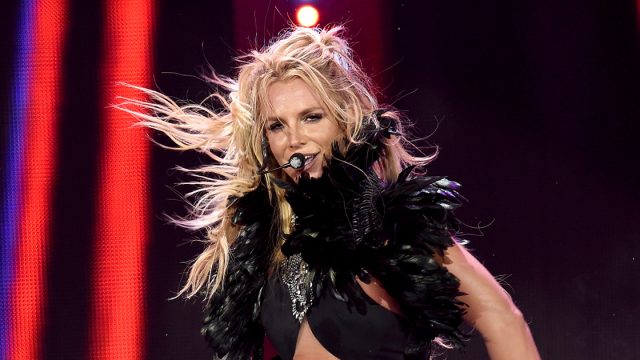 Britney Spears knows a thing or two about the '90s. The singer and pop music icon released her first single, the amazing "…Baby One More Time" in 1998, and set herself up as one of the biggest names in music in the process.
Over the resulting 18 years, the star has had many looks. Whether it's the now infamous double denim combo she wore with her ex Justin Timberlake, her penchant for a fedora (Brit still loves a fedora), the time she would only wear a pink wig, or that iconic red catsuit, Britney, while not necessarily high fashion, has provided us with some of the most memorable outfits and hairstyles.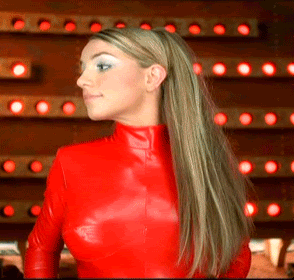 Brit, who just released her ninth studio album Glory, might not spend her time hitting the red carpets and clubs now, and we mainly get to see the star rocking casual looks to the shops, picking up Starbucks, and hanging out with her two kids.
However, when Britney takes to the stage she really goes all out. The outfits for Las Vegas residency are the epitome of showgirl. They're pretty spectacular.
Now Britney has paid homage to one of her most iconic looks and we can't handle it.
Taking the stage on the Saturday night of the iHeartRadio Festival in Las Vegas at the T-Mobile arena, Britney made an epic return to the stage with her hair in pigtail bunches and we're LIVING.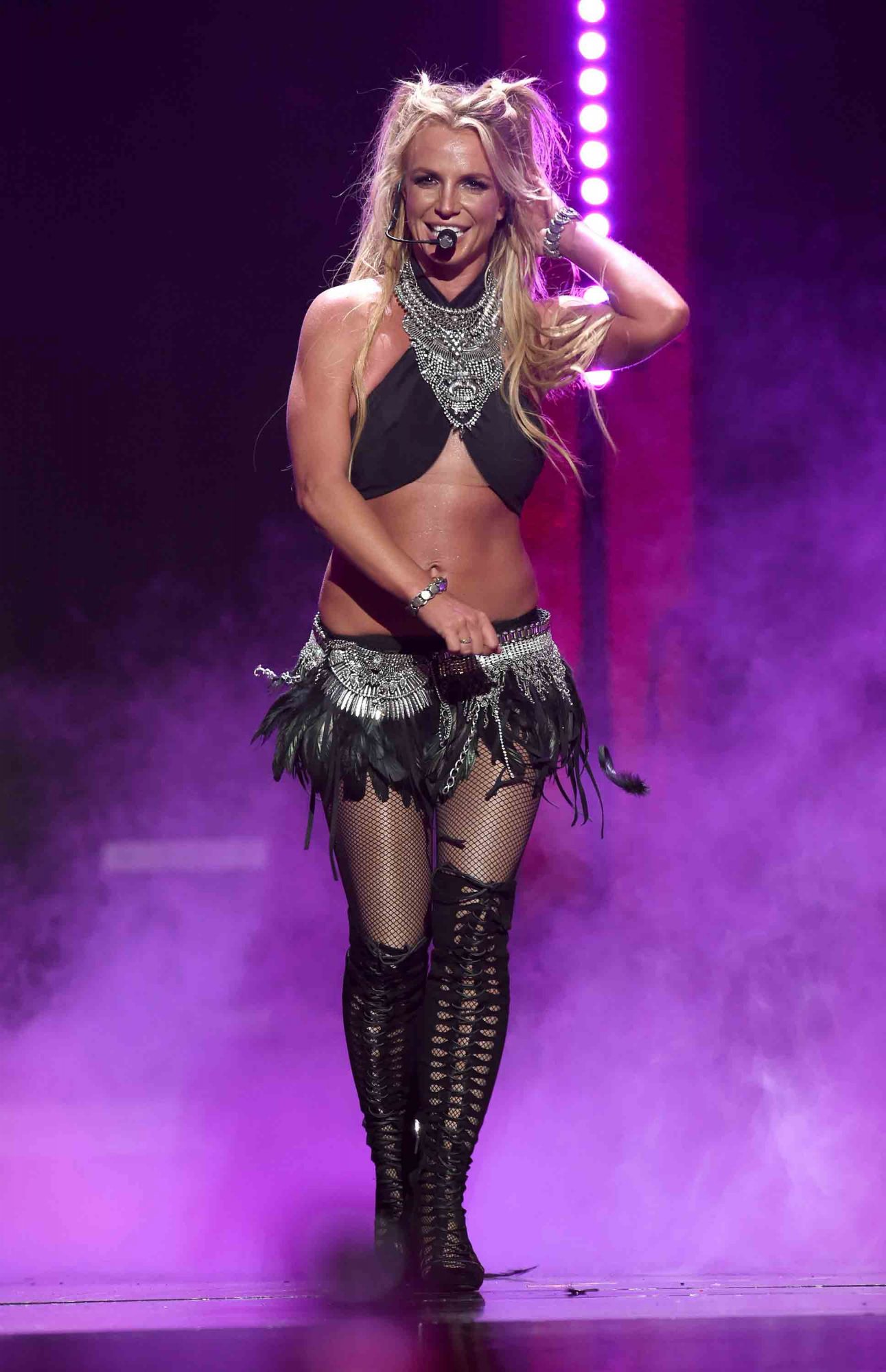 Dressed like a warrior princess in some seriously sexy boots, Britney was serving '90s throw back with her whole lewk.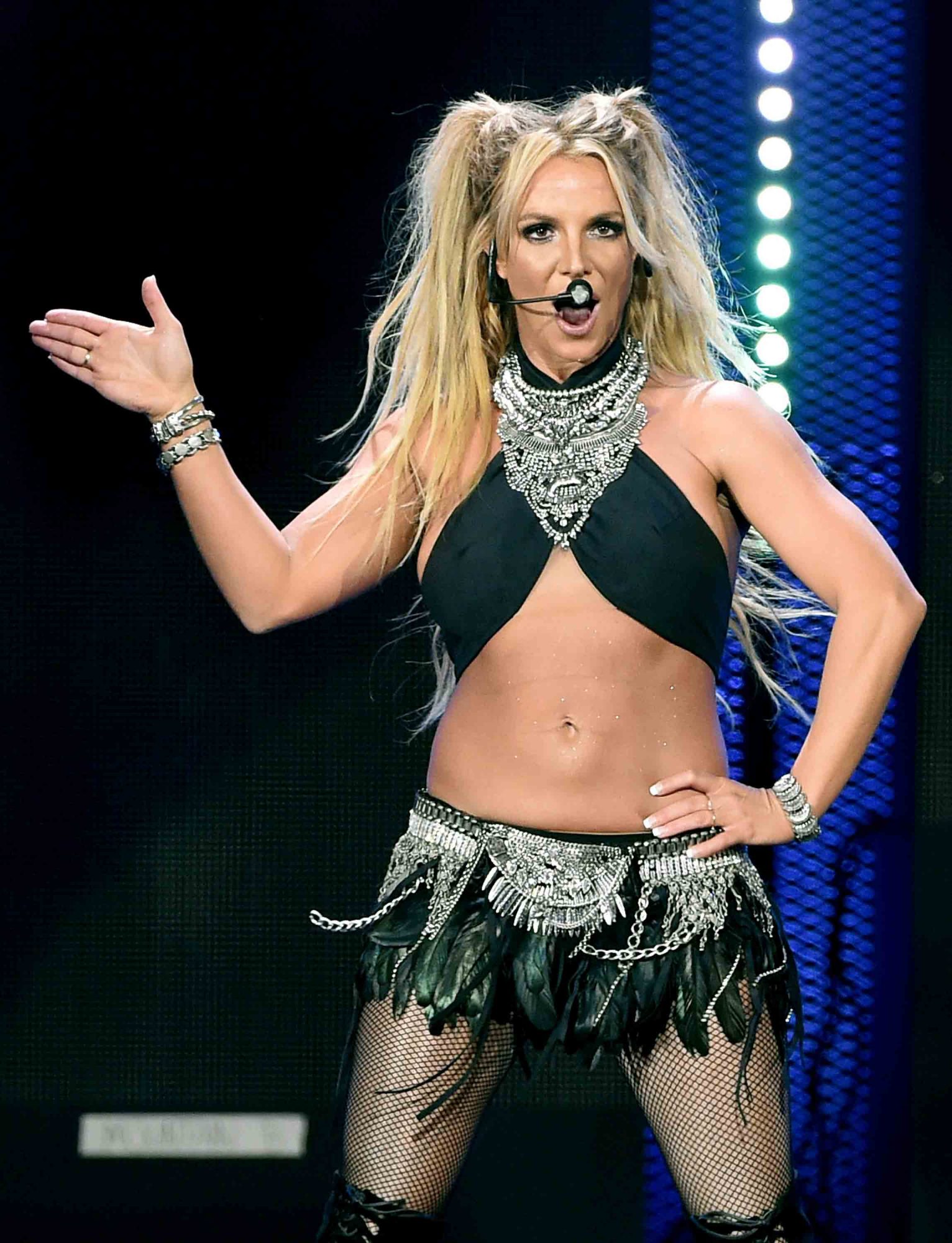 But we're SO obsessed with her hair.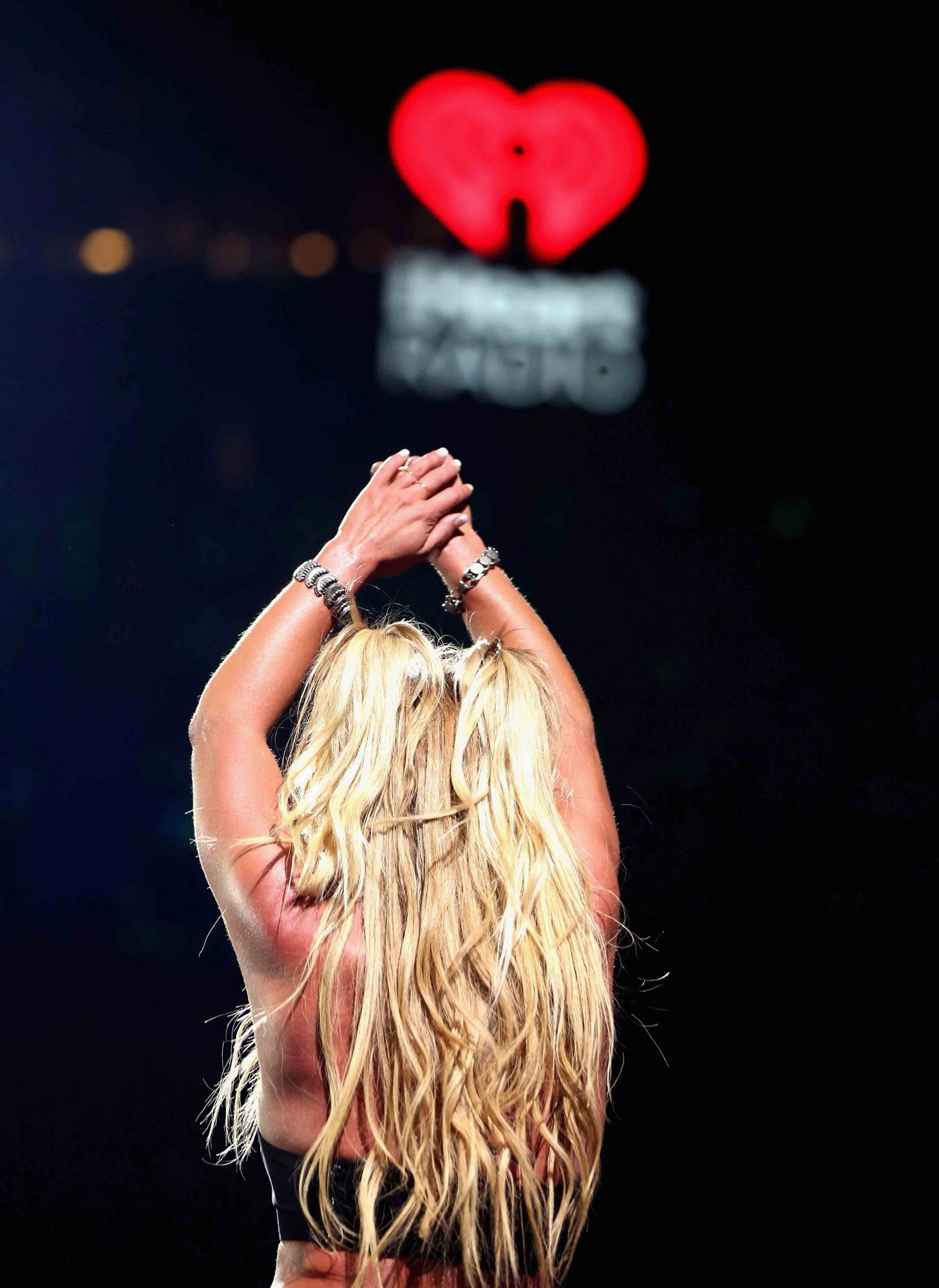 Not only is Britney's hair giving us "…Baby One More Time," but we're also getting "I'm a Slave 4 U" sultriness with it, too.
Britney performed a set full of hits, including "Work Bitch," "Toxic," "Stronger," "(You Drive Me) Crazy)," and her new song "Make Me…" featuring G-Eazy, who joined Britney on stage to perform a mashup of the track with his track "Me, Myself & I."
The show was the first in a flurry of live dates that the star is performing. On Tuesday (September 27th) Britney will be performing her first international show in five years at the AppleMusic festival, which takes place in London's historic Camden.
Britney returns to her Last Vegas residency, "Britney: Piece of Me," on October 19th.
Watch her full iHeartRadio set below and prepare to be slayed.