This is the iconic Britney Spears outfit that inspired Sara Happ's popular Lip Slip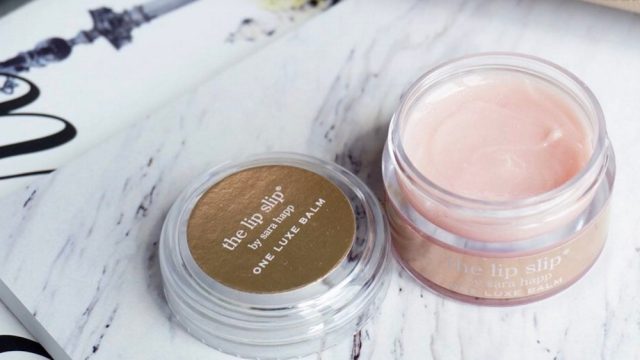 There are few things as unpleasant as dry, chapped lips — and while you can always pop into your nearest convenient store and grab some trusty chapstick, there are definitely benefits to investing in lip products that truly nourish your delicate lips. Sara Happ's Lip Slip has become a cult product because it's intensely hydrating and won't strip your lips of its natural oils, but did you know that Britney Spears' nude-esque outfit from the 2000 VMA's inspired it? Talk about an iconic moment in popular history!
Now that she mentions it, the pinky nude lip balm is totally reminiscent of that legendary ensemble — in regards to the nude shade but also in how luxurious and sexy it is.
https://www.instagram.com/p/BU7QUweArLe
Hmmm, we can definitely see the inspiration.
The Sara Happ Lip Slip is available for $24.
This game-changing balm revitalizes your lip skin and its natural color with ultra rich, glossy hydration. Perfect for everyday use as well as a hydrating overnight treatment. It looks even more stunning if you exfoliate your lips first, especially if you're going to layer some color on over it. No more flaky, dry matte liquid lips again.
The secret to the Sara Happ Lip Slip's success is that it's formulated without alcohol like most lip balms.
It's how brands get you addicted to their products — they're actually drying out your lips so you'll be dependent on them. The Lip Slip actually wants to heal your lips and keep them as healthy as possible. That's how they've inspired so much loyalty from fans.
If you love to pamper your lips but haven't yet tried the Lip Slip, we strongly recommend heading over to Sara Happ and picking some up for yourself. It'll be a game-changer for your lip routine. We recently tried Sara's newest scrub and lip mask, and they're to die for as well. This lady knows lips!