Here's what all your favorite stars were wearing to the BRIT Awards and after-parties
The British Phonographic Industry's award show honoring popular music, much better known as just the BRIT Awards or BRITs, occurred last night, February 18th. And it's definitely clear that awards season fashion is not over. Many celebrities had not one, but two or more costume changes that rocked the red carpet and the BRIT Awards 2020 after-parties.
Lizzo had another statement purse moment after she dominated the 2019 American Music Awards with her tiny purse. Lizzo's new BFF Harry Styles charmed everyone in bright yellow with a pussy-bow. And those were just two of their many fashion moments. Scroll through below to see the looks everyone is talking about.
Lizzo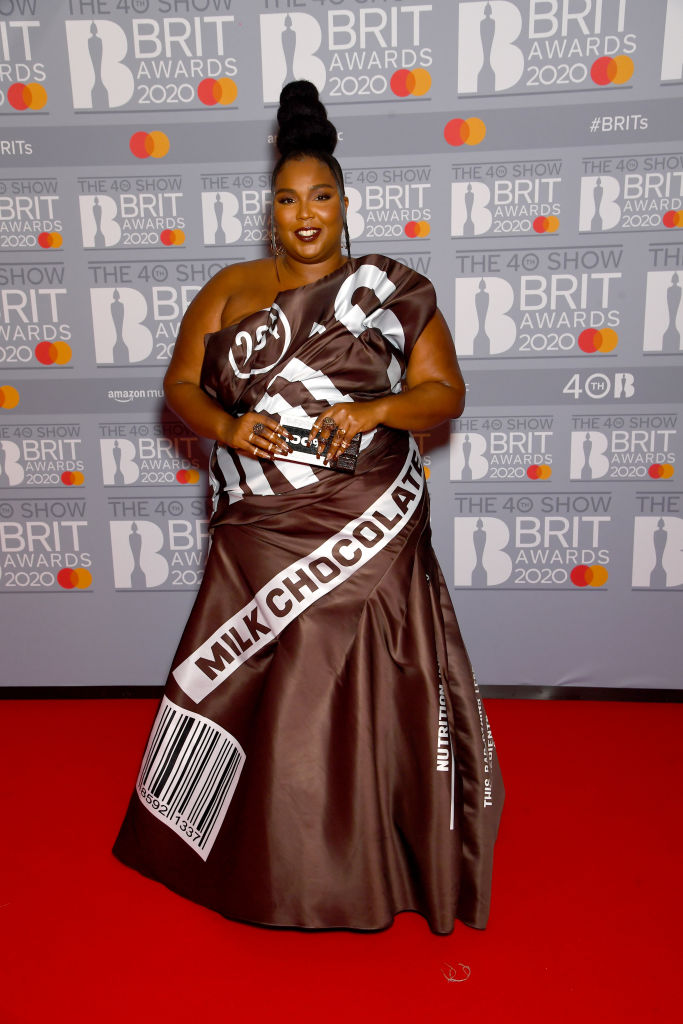 Lizzo showed up to the BRIT Awards looking like a literal snack. She even carried Judith Leiber clutch shaped like a chocolate bar with "100%" written across it. The Hershey's-inspired dress would have been enough to earn her a spot on the best-dressed (and most statement-making) list, but she was far from done with her fashion moments of the night.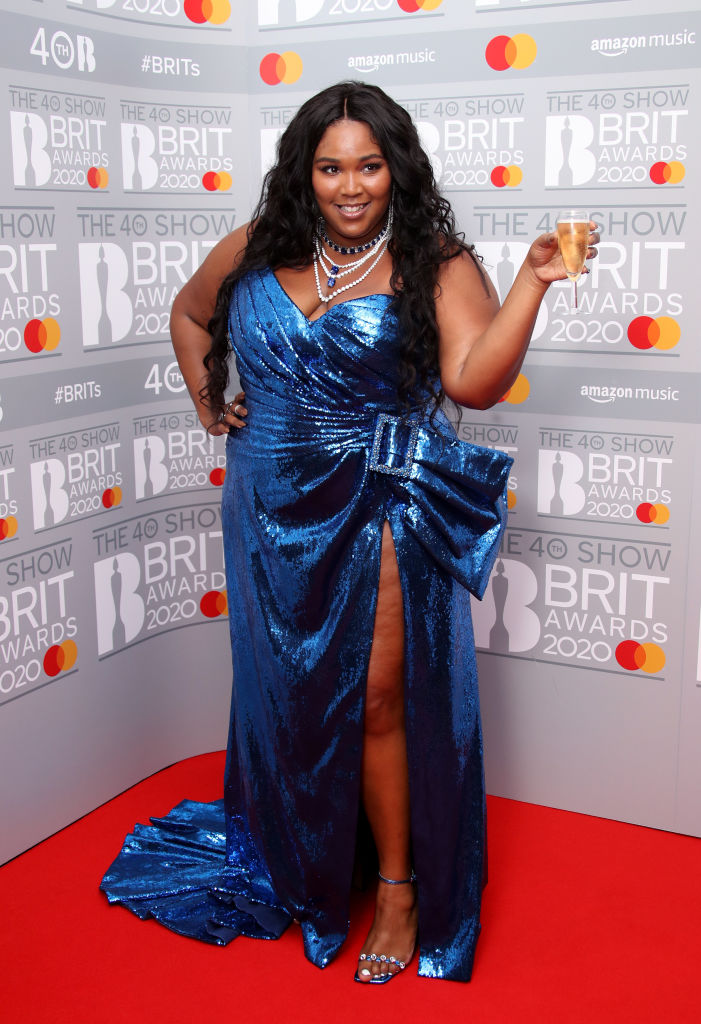 Lizzo posed backstage with another incredible accessory: a glass of champagne. She looks like utter glitz and glamour in this blue belted gown. But that wasn't her final red-carpet look…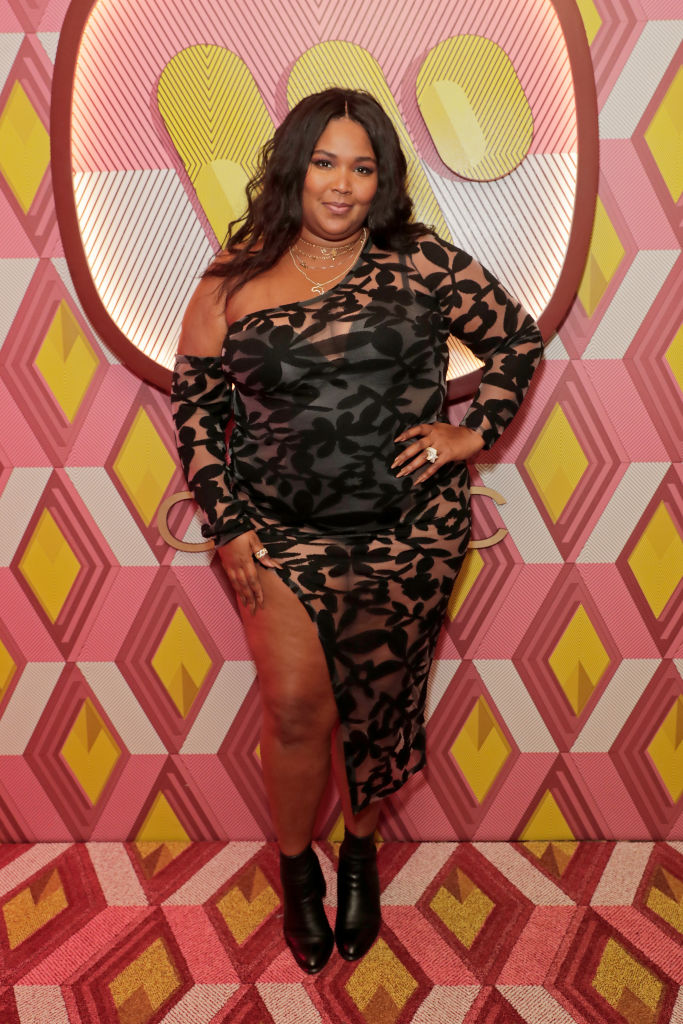 Lizzo showed up to the Warner Music & CIROC BRIT Awards after-party in a sheer black dress, and of course, looked incredible.
Harry Styles
Harry Styles also came prepared with costume changes. He rocked the red carpet in a Gucci suit with a classic strand of pearls.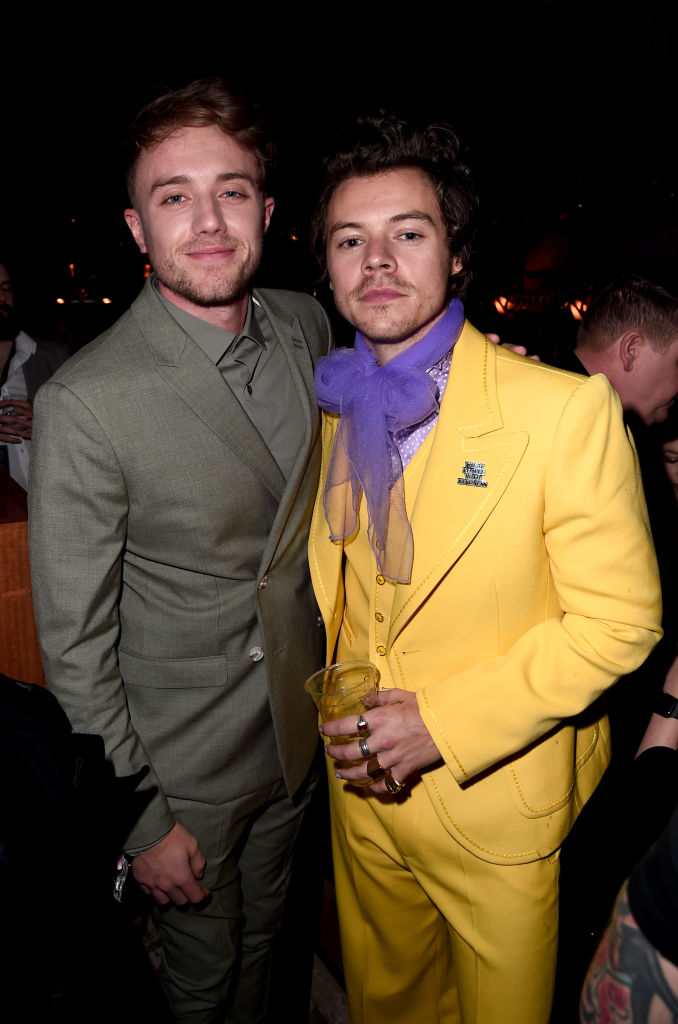 While inside the award show and at the Sony after-party, Styles went even bolder in color with a yellow Marc Jacobs suit accented with a purple pussy-bow. He's pictured above with Roman Kemp.
Billie Eilish and Mel C.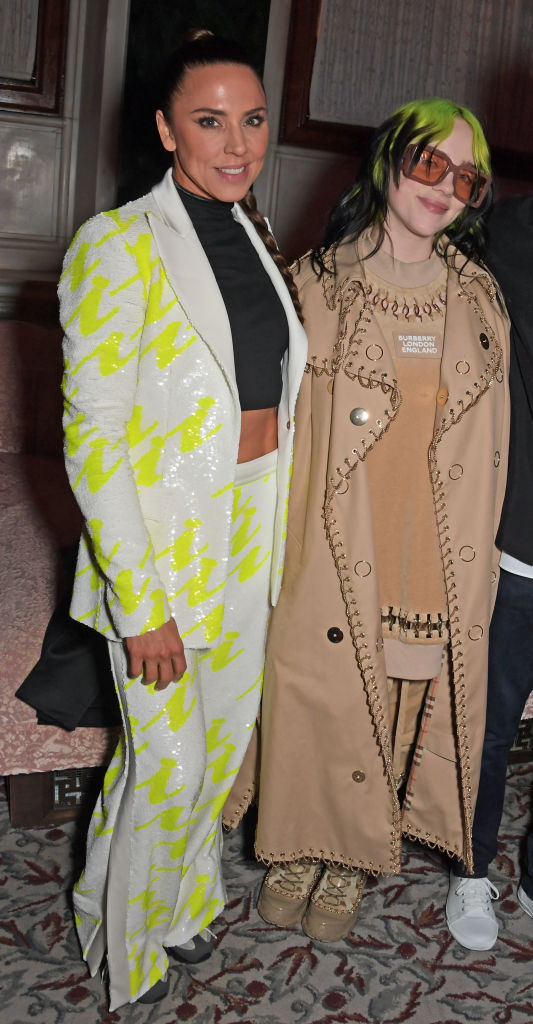 Sporty Spice and the Best International Solo Artist winner Eilish snapped a photo together at the BRIT Awards 2020 after-party at Soho House. Mel C wore a cropped top and neon-accented suit, while Eilish went for head-to-toe Burberry.
Hailee Steinfeld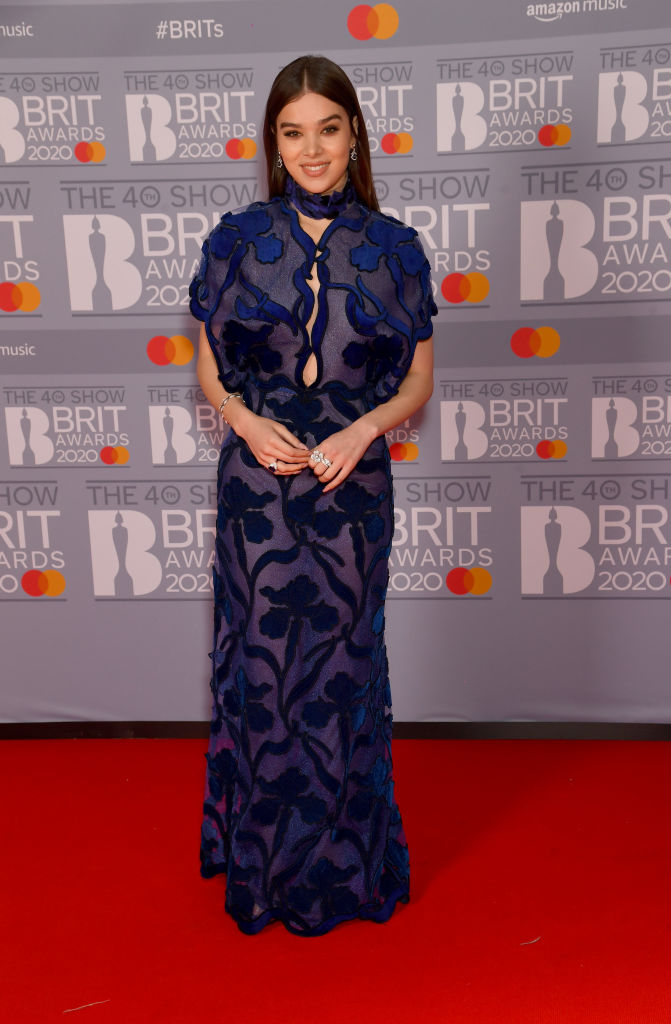 The actress and singer's electric blue Fendi dress had velvet lace overlaying sheer fabric. We're loving the interesting plunging neckline.
Billy Porter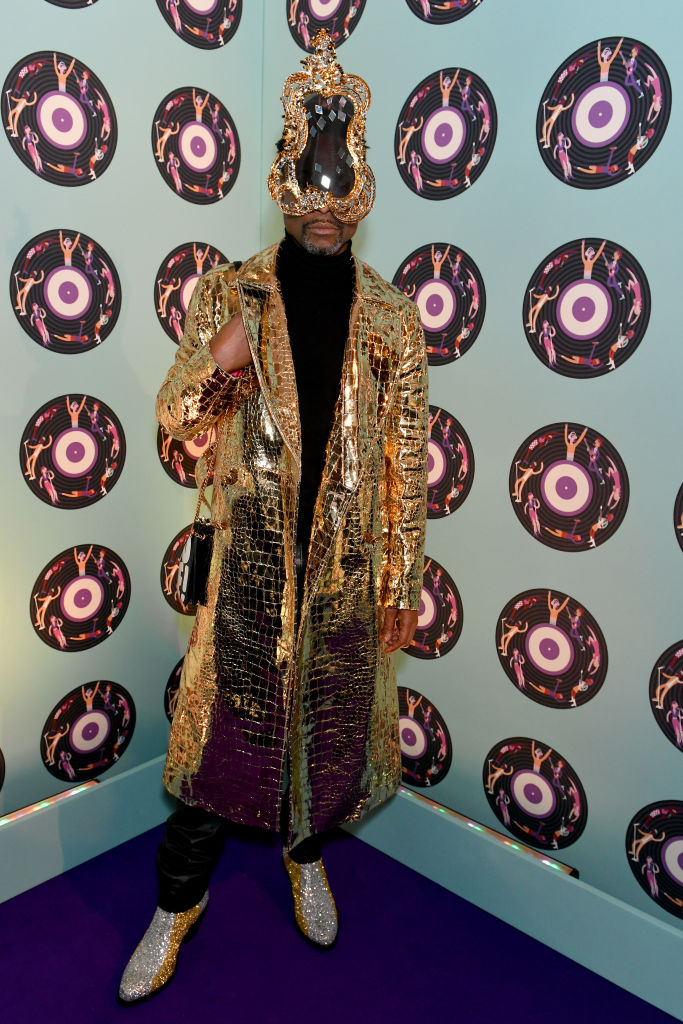 Always leave it to Billy Porter to change the game on the red carpet. He wore a gilded mask, which he raised to wear as a type of crown headpiece, which matched with a long gold coat and glittering shoes.
Charli XCX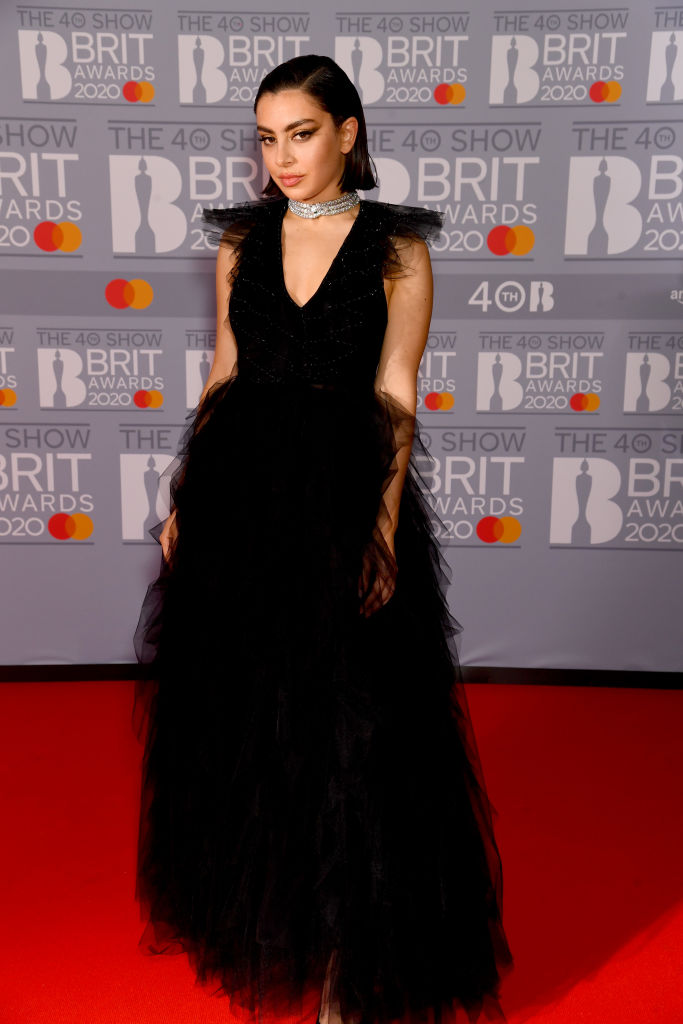 Charli XCX looked gothic-chic in a black, tulle, Fendi dress on the BRIT Awards 2020 red carpet, and she had a costume change that doubled-down on the Black Swan energy…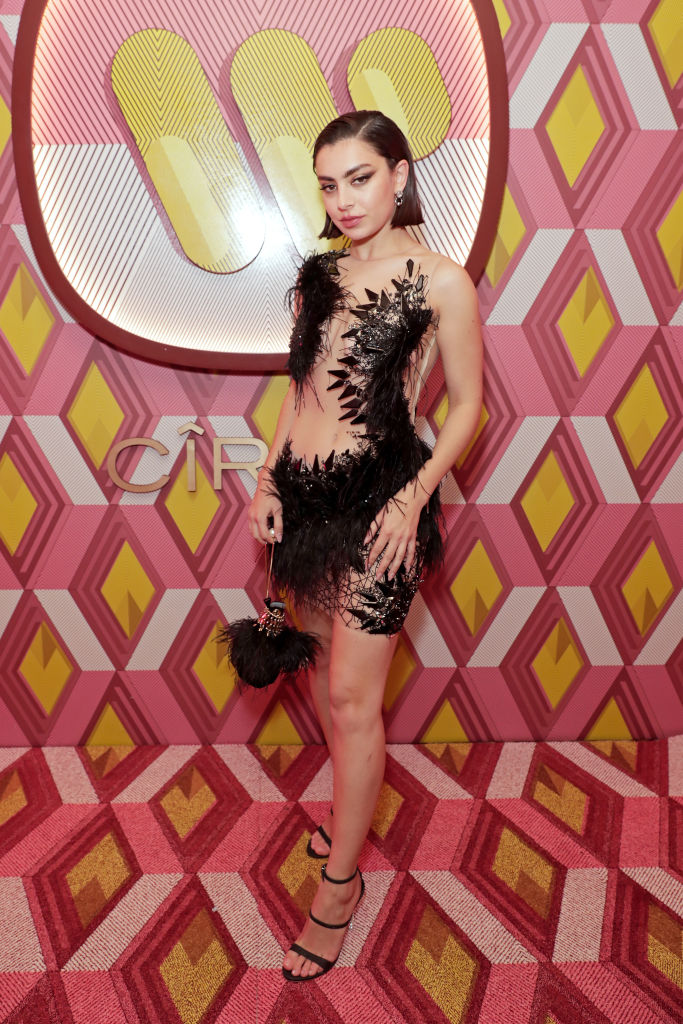 Later, Charli XCX had a complimentary "party" look in black (frankly, sharp-looking) feathers.
Congratulations to the BRIT Awards 2020 winners (and the red carpet winners in our hearts).