This is Why You're Seeing So Many Bright, Bold Makeup Looks This Summer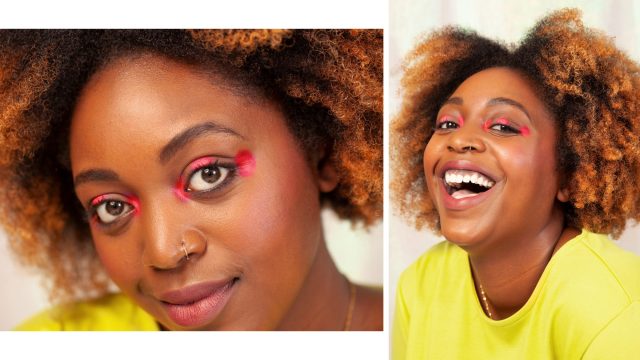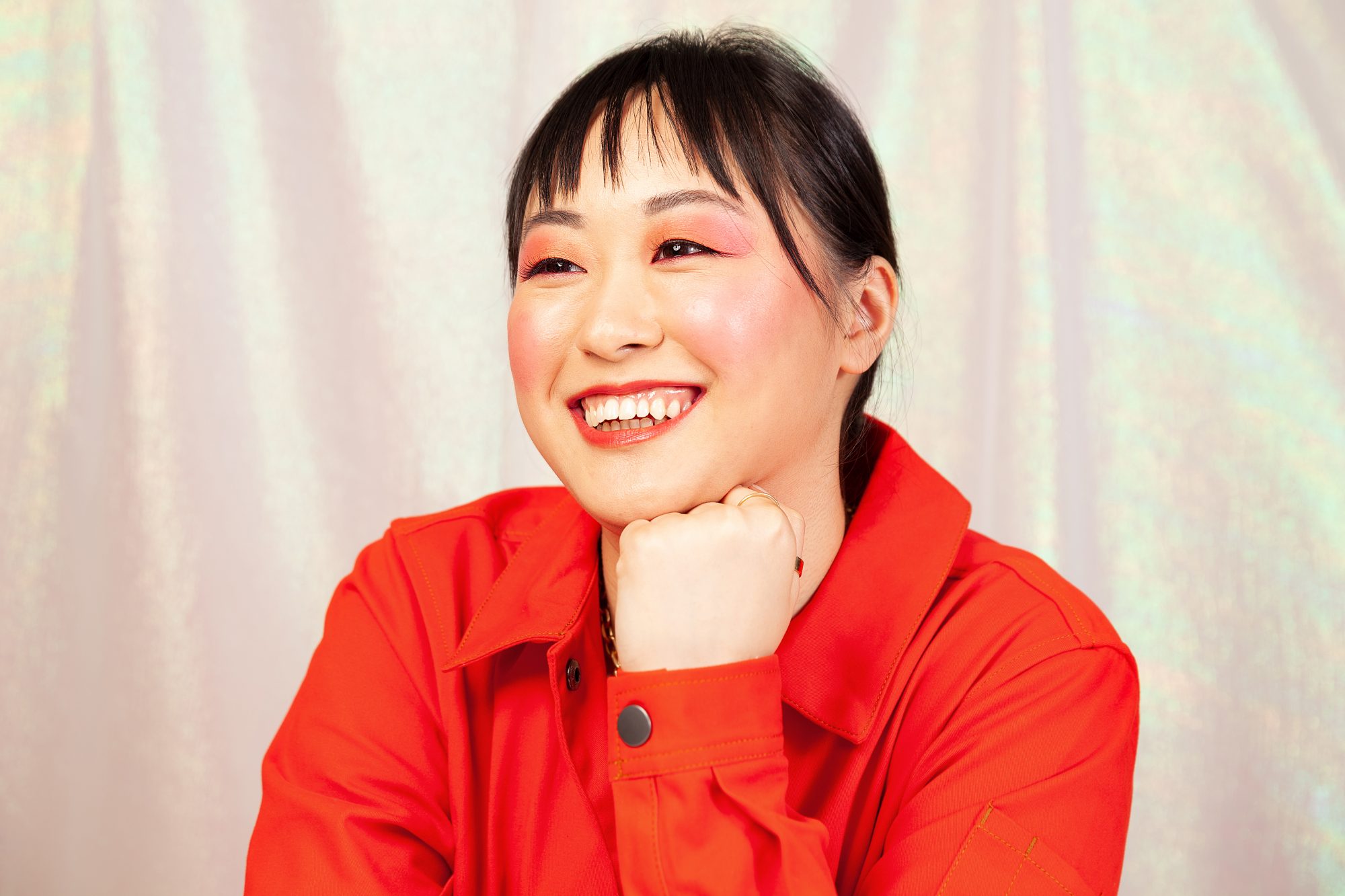 As the world opens back up, we're celebrating by putting on our brightest colors and showing off our fun makeup looks again. Between the summer warmth, sunny blue skies, and flowers in full bloom, we're going out again and experiencing life as colorfully as possible—all while wearing the boldest eyeshadows, coolest graphic eyeliner designs, shimmery lipsticks, and more.
Our Instagram and TikTok feeds are filled with show-stopping makeup, and we're not surprised by this boom of bright looks. After a year of staying indoors where our bedrooms became our home offices and our daily attire was loungewear sets, fuzzy slippers, and bare faces, we're craving adventure and spontaneity, and makeup is a great way to show just that. Thankfully, with restaurants and bars re-opening, mask restrictions letting up, and gatherings being allowed again, we're ready to party and live as vividly as Gatsby in the Roaring Twenties.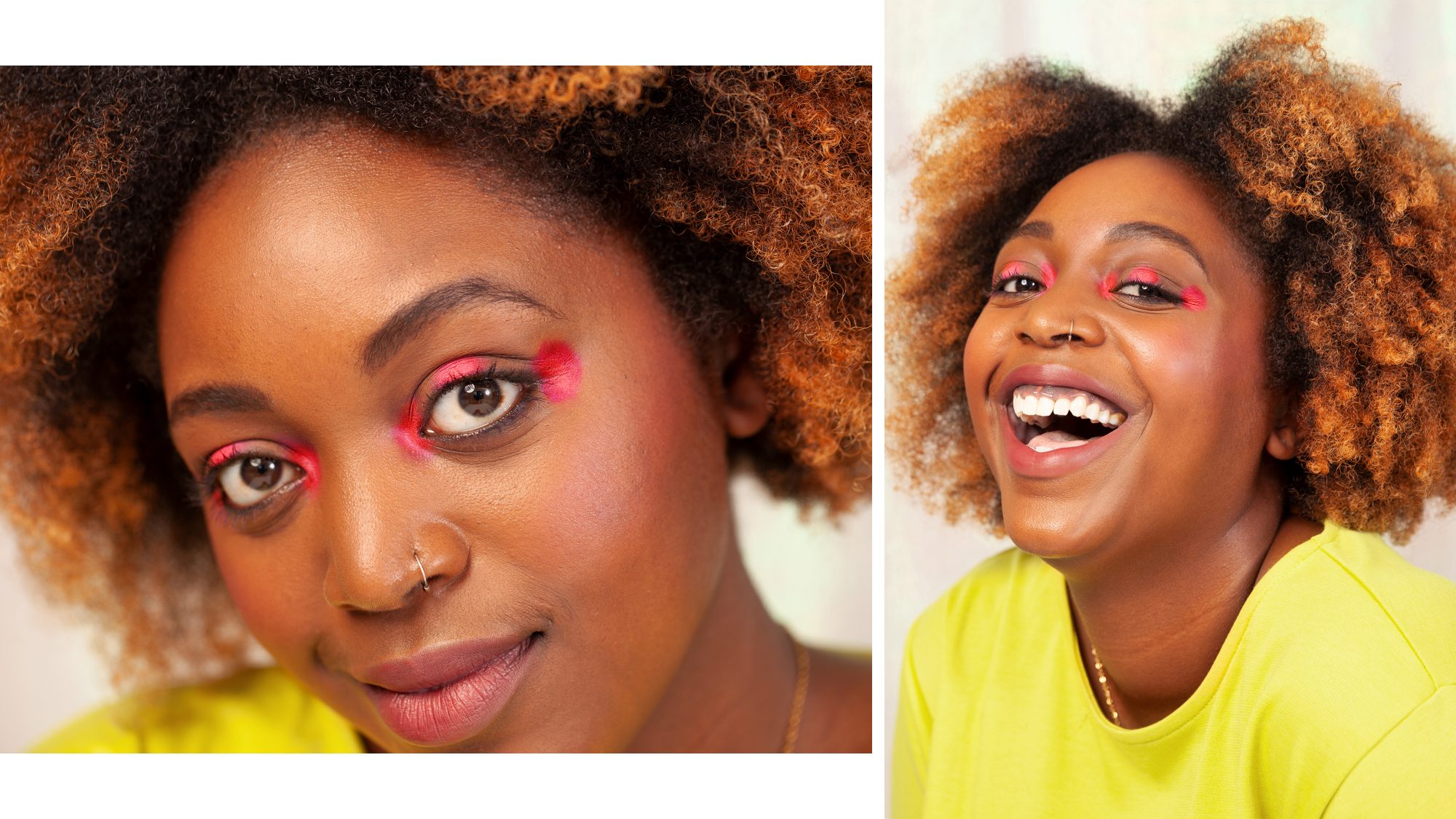 This summer, bold playful makeup is going to be all the rage—allowing for patterns, colors, and textures to decorate faces across the United States. According to skai, an analytics platform that uses artificial intelligence to predict consumer trends, there was a spike in conversations surrounding "colors and shades" in makeup in over 1 million consumer reviews across beauty retailers right around when lockdown restrictions started easing in 2021. skai also found that terms such as "bright colors" increased 43% in those product reviews, and "high-intensity color" increased by 245% between February 2020 and February 2021. (BRB, we're digging up our favorite lipsticks right now.)
"There is increasing demand for content that involves bright and creative makeup looks," adds Swasti Sarna, manager of insights at Pinterest, revealing that bright makeup looks and searches like "crazy makeup videos" are on the rise. Similarly, on Instagram, the hashtag #makeupreels grew 33% globally in the last 90 days, according to Kristie Dash, beauty partnerships manager at the platform.
Some psychologists say this sudden interest in bright makeup and colors is because they make us feel good. As New York City-based neuropsychologist Sanam Hafeez, M.D. says, bright colors can give people a boost, provide a sense of liveliness, and signal a fresh start. "They are almost like caffeine for the soul," she says. After a year in quarantine, it's no wonder we're collectively clinging onto all the good vibes and energy we can get.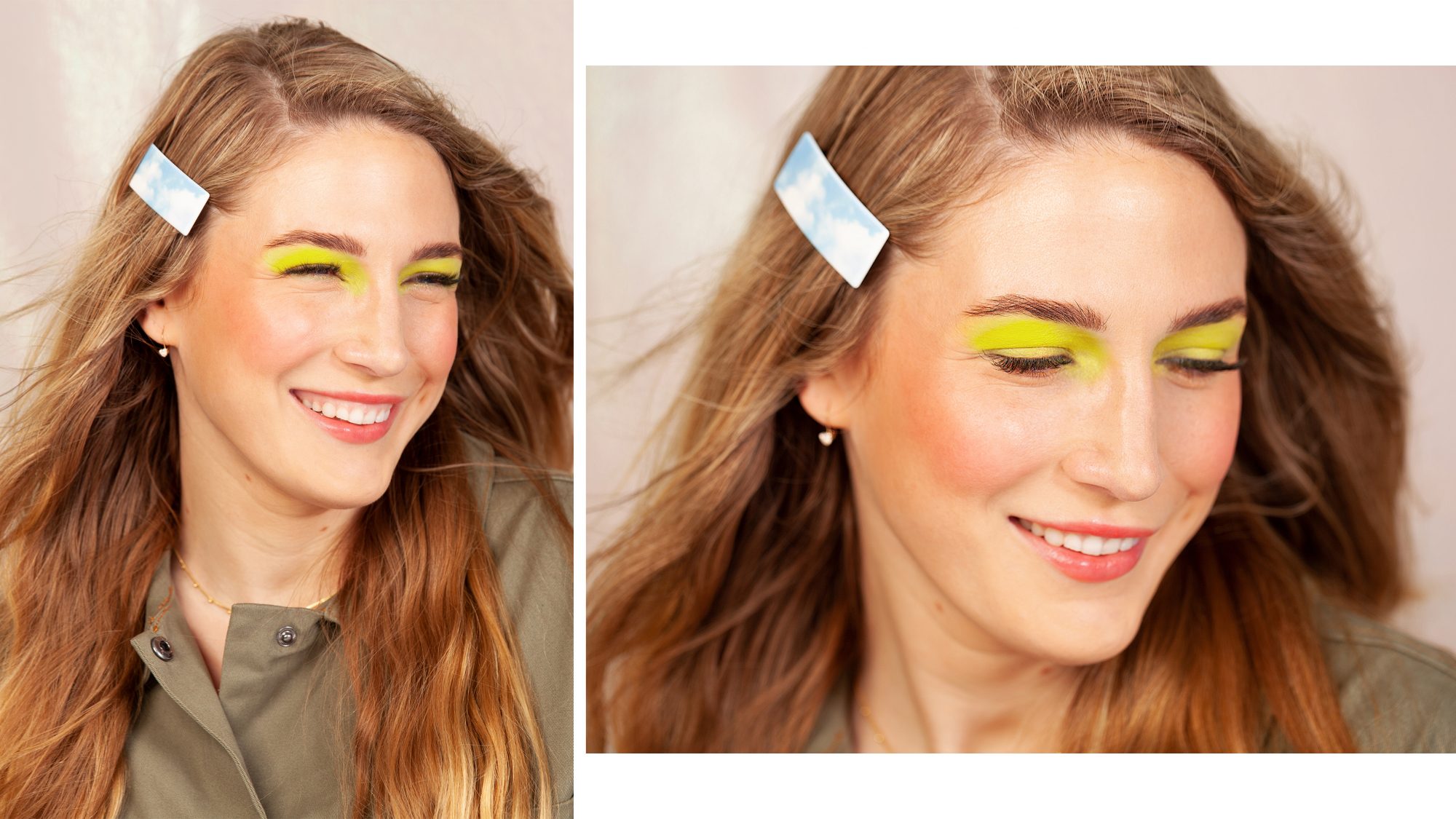 According to Carla Marie Manly, M.D., a clinical psychologist in California, color psychology—the study of how colors determine human behavior—proves that bright colors can have a substantial impact on our emotional and mental states.
"Bright colors have a stimulating effect on the brain, and when compared to pale colors, emotional and mental responses are more intense," Dr. Manly explains. This is why your eye naturally gravitates towards someone's bright lipstick while walking down the street or the vibrant decor in an otherwise neutral-toned living space. 
Additionally, Dr. Hafeez says that the context in how one uses colors plays a role in how they'll feel. "Sometimes bright colors can make you feel energized and more alert, and other times that can be jarring on the eyes," she explains. Overall, though, bright colors tend to have an energizing impact that can promote energy and creativity, which is many of us are experimenting with bold makeup right now.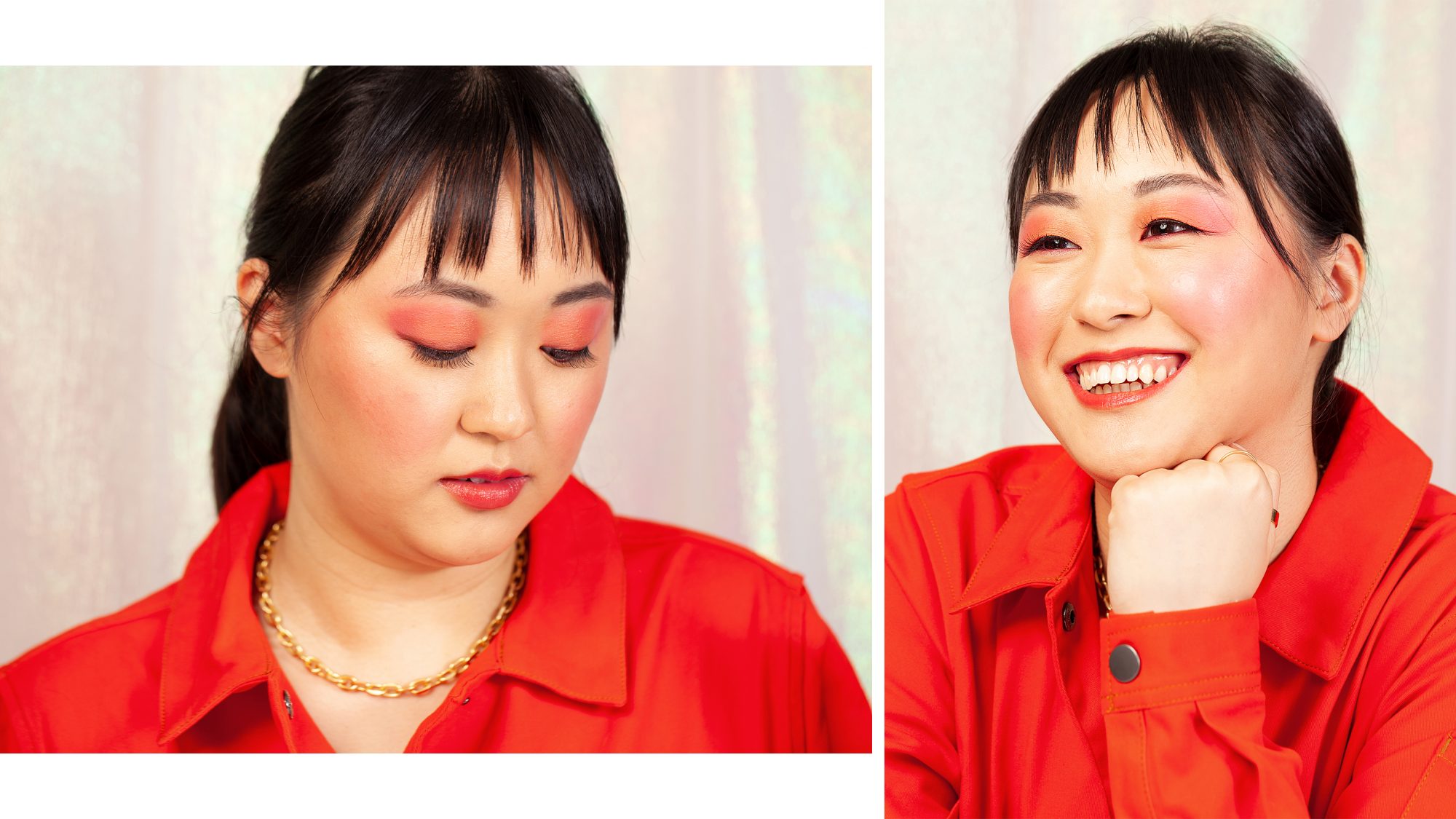 "Carving out intentional time through fun and creative makeup application can boost mood and feel stress-reducing," adds Dr. Manly. Walaa, a color therapist, says that makeup also allows us to express ourselves through color and creation. This helps us tune into a deeper level of who we are by discovering our own interests and tapping into our creative abilities.
Additionally, bright hues and bold makeup have a direct effect on our moods. "When we wear bright, colorful tones, we tend to feel more vibrant and attractive, and this sense of energetic radiance can boost self-confidence," explains Dr. Manly. Walaa adds that these colors can have an indirect impact on us, too. "When we wear bright colors, we are subconsciously sending direct messages to ourselves and the people around us to look on the brighter side, create movement, and live life to the fullest," she says.
Whether you're a makeup pro or a relative newbie, there are so many ways you can incorporate bright, playful cosmetics into your routine. If you're interested in dipping your toes into the color world, the best way to start is by thinking of it as an accessory or accent piece to your daily routine. One easy method to do this is by switching up your eyeliner color. "Instead of using traditional black or brown eyeliner, opt for a bold color instead," suggests Anthony Nguyen, a celebrity makeup artist and KVD beauty global veritas artistry ambassador. "It's a simple switch and subtle switch, but with a big impact."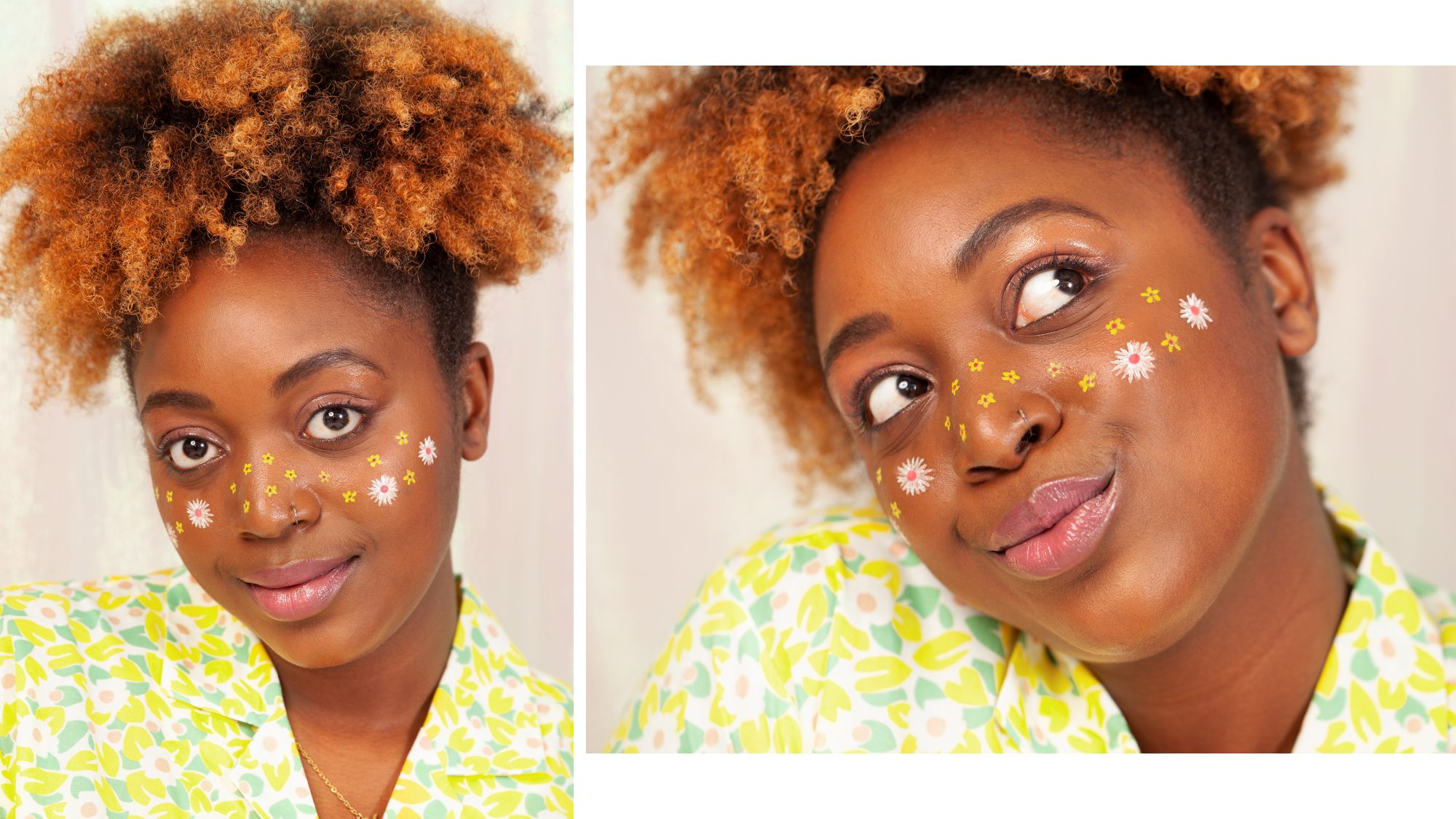 For those who haven't yet mastered their eyeliner technique or want a different approach, Charlie Riddle, global beauty director at Stila Cosmetics, recommends, "taking bright shades and diffusing them as a wash of color all over the lid to look very modern." Another way to ease your way into bright hues is via bold lipstick, which celebrity makeup artist Billie Gene says will be a huge post-pandemic trend. "People have hidden their faces with masks for so long, I suspect everyone is ready to show off their bold lips," he says. Try a long-wear liquid lipstick to stay put throughout hot summer days, a glitter lip, or, to really stand out from the crowd, some lip art.  
If you want to take it to the next level, Etienne Ortega, a Los-Angeles-based celebrity makeup artist and Deck of Scarlet ambassador, says. "you can even experiment with highlighters" as it's subtle but still gives your face an unexpected glow. "If you feel good and are confident about your look, you're setting yourself up for positivity," he notes. Showcase your artistry even further by adding unconventional freckles on your face or trying out a geometric eye makeup look that makes you swoon.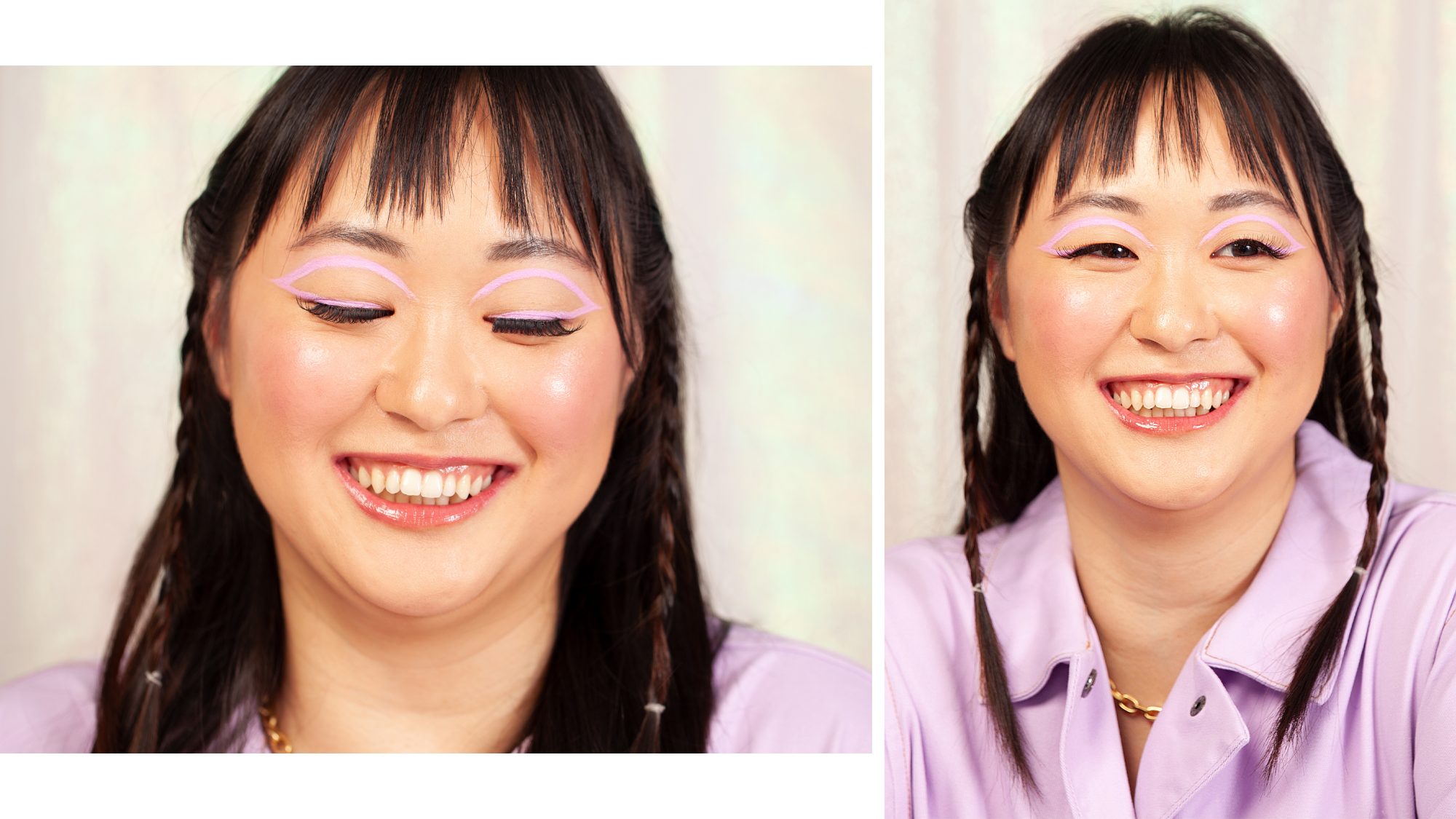 We dare you to color outside the conventional beauty lines. With makeup, there are no rules, so do what makes you feel good and allow yourself the opportunity to try new looks. And right now is the perfect time to go all out and live a life that's bright, bold, and gorgeously colorful.
Credits
Photographer/Photo Editor: Jasmine Purdie
Creative Director/Stylist: Jenna Brillhart
Makeup and Hair: Tee Chavez 
Fashion and Beauty Editor: Pia Velasco
Wardrobe Courtesy of Wildfang, Chunks
Additional Wardrobe: Kin by Kristine, Wray