These bright, dreamy tattoos by Turkish artist Gülşah Karaca will have you hopping on a plane to get one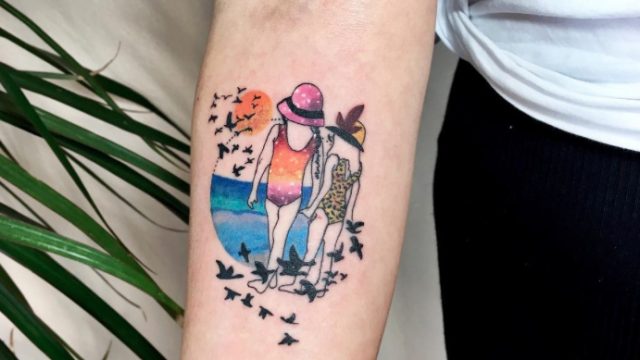 We have so much love for tattoo artists, and some just have a style that really knocks our socks off. One such artist is Gülşah Karaca, a Turkish artist based in Istanbul. Karaca's tattoos are truly so beautiful, and *so* unique, as they combine the geometric with the dreamy and bright in the absolute best way. While we love blackwork tattoos (who doesn't?!) sometimes you just need a bit o' color on your bod, and Karaca's tattoos are the way to go.
Here are our fave dreamy tattoos by Gülşah Karaca:
1. This bird frame
MAJOR heart eyes.
2. This hourglass
Love the colors!
3. This rosehip
Perfectly delicate.
4. This floral piece
Perfect ankle decor!
5. This rad piece
A true work of art.
6. This scene
Just, like, WOW.
7. This state of mind
8. This incredible piece
Truly amazing.
9. This back piece
Ouch!
10. This temple
So in love!
11. This beauty
Seriously stunning.