Brie Larson's t-shirt and floral skirt outfit is dream fall fashion goals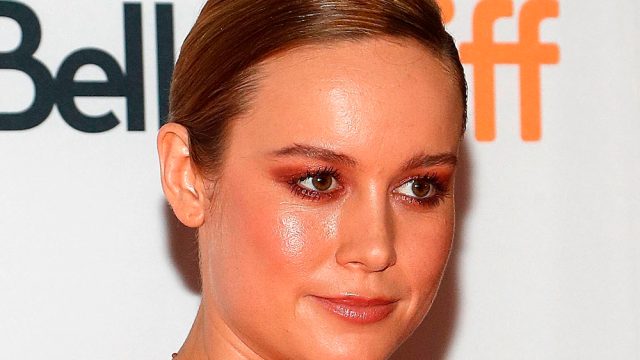 When it comes to personal style and fashion, there really are no rules because it's all about confidence. So if you want to mix-and-match patterns and colors, just go for it!
Let's say you've dreamt of pairing casual with high fashion, but you've been too afraid. Brie Larson proves it can be done and it looks amazing.
The Captain Marvel star posted a photo to her Instagram account of her out-of-the-box, but oh-so-perfect fashion combo involving a casual tee with a floral Chanel skirt and we're TOTALLY feeling it.
"I cannot believe how casually I appear in this @chanelofficial look," she writes in the caption accompanying the image and we're totally digging how she's confidently pulling it off.
According to InStyle, this is comfy-meets-couture look is something Larson covets.
"I love a T-shirt paired with a pencil skirt," she said. "It's colorful, fun, and still feels comfortable."
If you're ready to break the mould and rock your own casual tee, floral look, here are a few ways you can make it your own.
1. Short and cool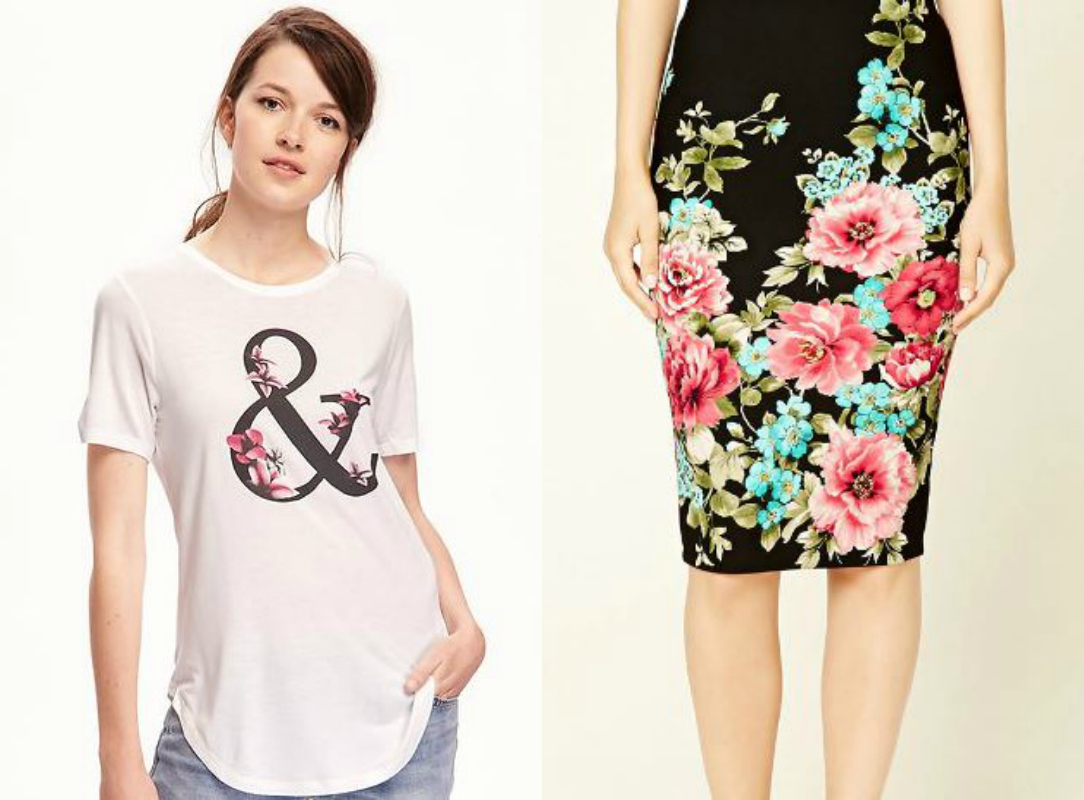 Floral Print Midi Skirt, Forever 21, $15.90, Relaxed Graphic Crew Neck, Old Navy, $14.94
2. Breezy and fun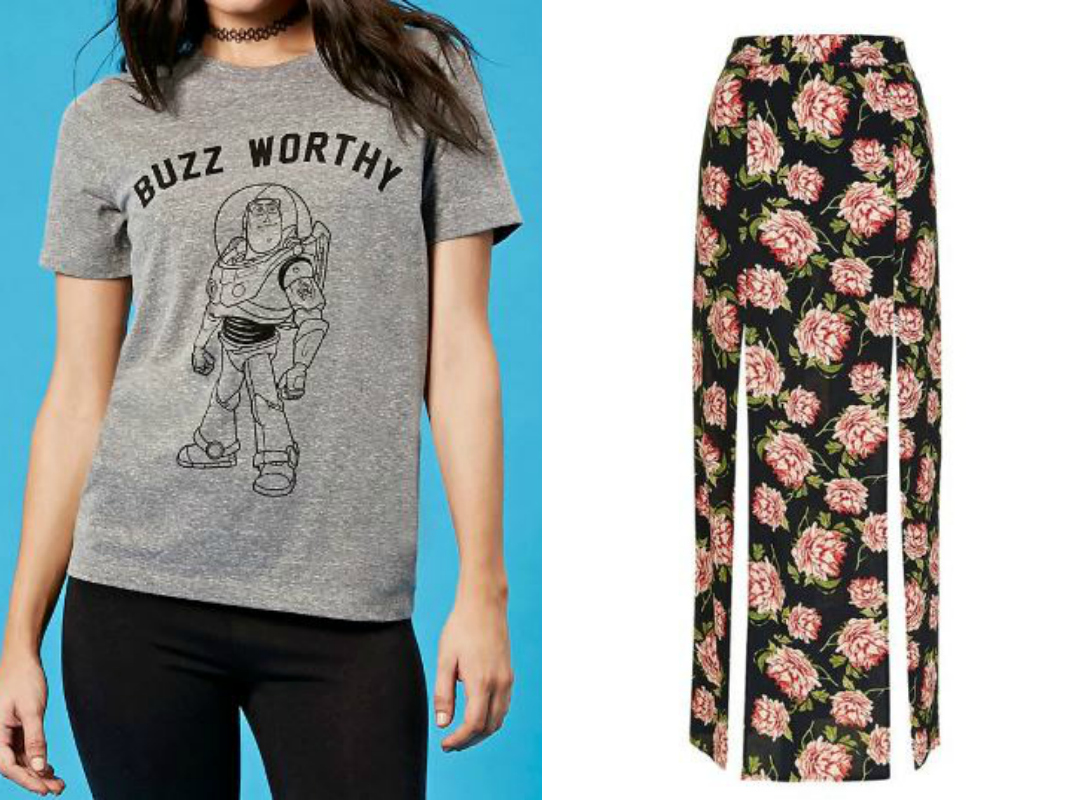 Vintage Rose Split Maxi, Topshop, $74, Pixar Buzz Worthy Graphic Tee, Forever 21, $15.90
3. High and low ends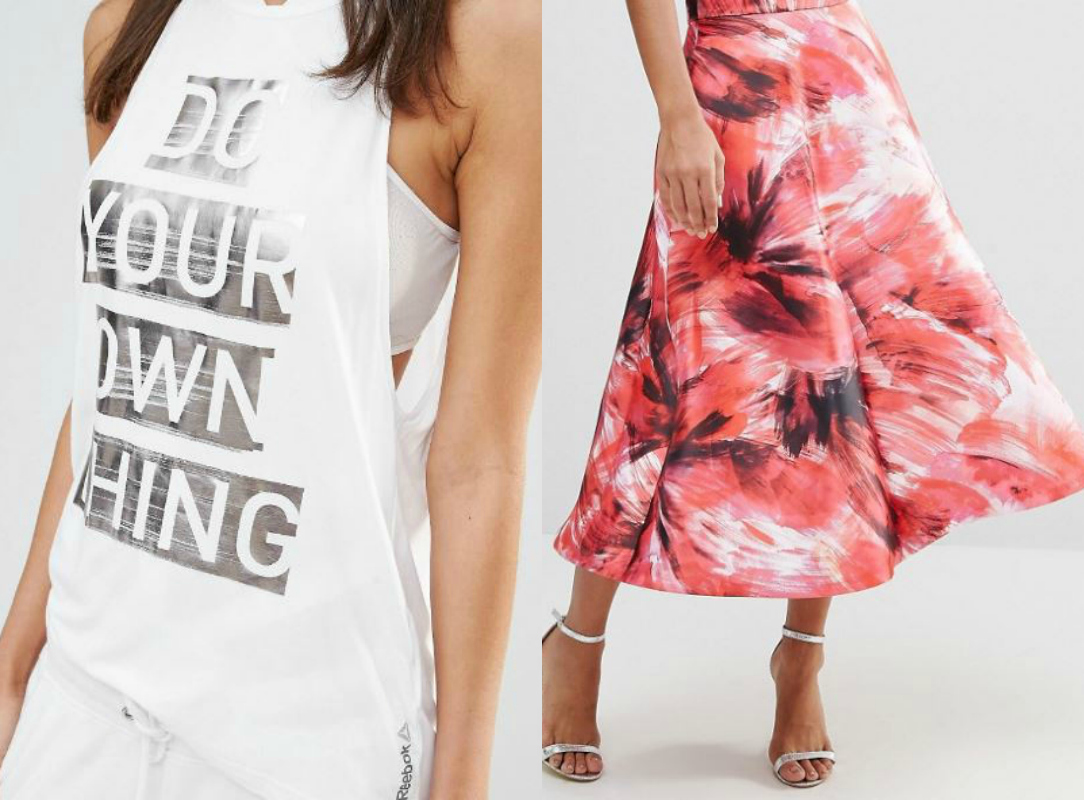 Coast Full Skirt, ASOS, $208, Racer Back With Metallic Logo, ASOS, $38
It might seem like all eyes are on you for the wrong reasons when you rock this look, but trust us, people are just wondering why they didn't think of this first.