It is Brie Larson's birthday and she has at last become a unicorn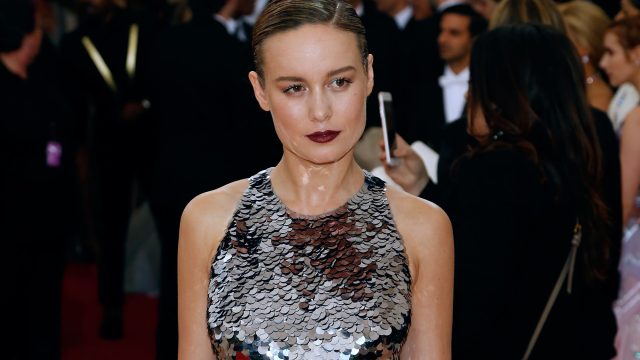 Yesterday Brie Larson celebrated her birthday, and her Instagram proved that it was the best one yet. The future Captain Marvel shared a post of her miraculous transformation into a unicorn, and we're all jealous. Brie's fans were also super supportive of the metamorphosis, and we all agree that the not-so-mythical creature is extremely fitting for her.
But in all seriousness, we love Brie — OK? She's a talented actress and a badass activist, so we would love to wake up one morning to see that she, in fact, magically developed a twisted horn, deer's feet and a goat's beard — and we mean this in the most complimentary way possible.
Did we mention that she's just like the rest of us? Sure, she spends a good portion of her time on movie and television sets with some of the most talented actors ever, and gets her picture taken by famed photographers to then be printed  on the covers of the most glorious magazines…but even with all of the opportunities afforded to her, she still fangirls just as we would.
Like when she reminded us that it's OK to lose your cool just a tad when meeting one of your fave celebrities.
Or when she rightly nerded-out over a Star Wars villain RIGHT BEHIND HER
You rock, Brie! You're our unicorn, for sure.