Brie Larson has worn this type of dress not once, but twice — and we're onto her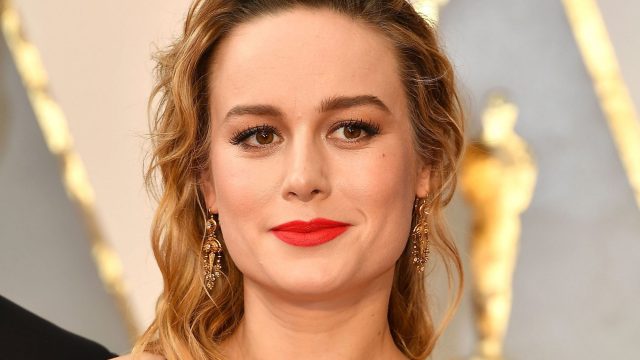 As much as we love the fashion at the Oscars, we also live for the fashion at after-parties such as the 2017 Vanity Fair Oscar Party. The fact that there is a second round of red carpet outfits is boggling in the best way — especially since stars continue to flaunt some of there best looks as the night goes on.
As for 2016 Academy Award winner Brie Larson, she wore a type of dress we've seen on her before, and we know why she opted for the same style again. Larson arrived to the festivities wearing Ralph and Russo silky emerald halter dress that we fell for upon first glance.
The off-center halter neckline, paired with the side slit in the skirt adds intrigue to the simple yet classy gown —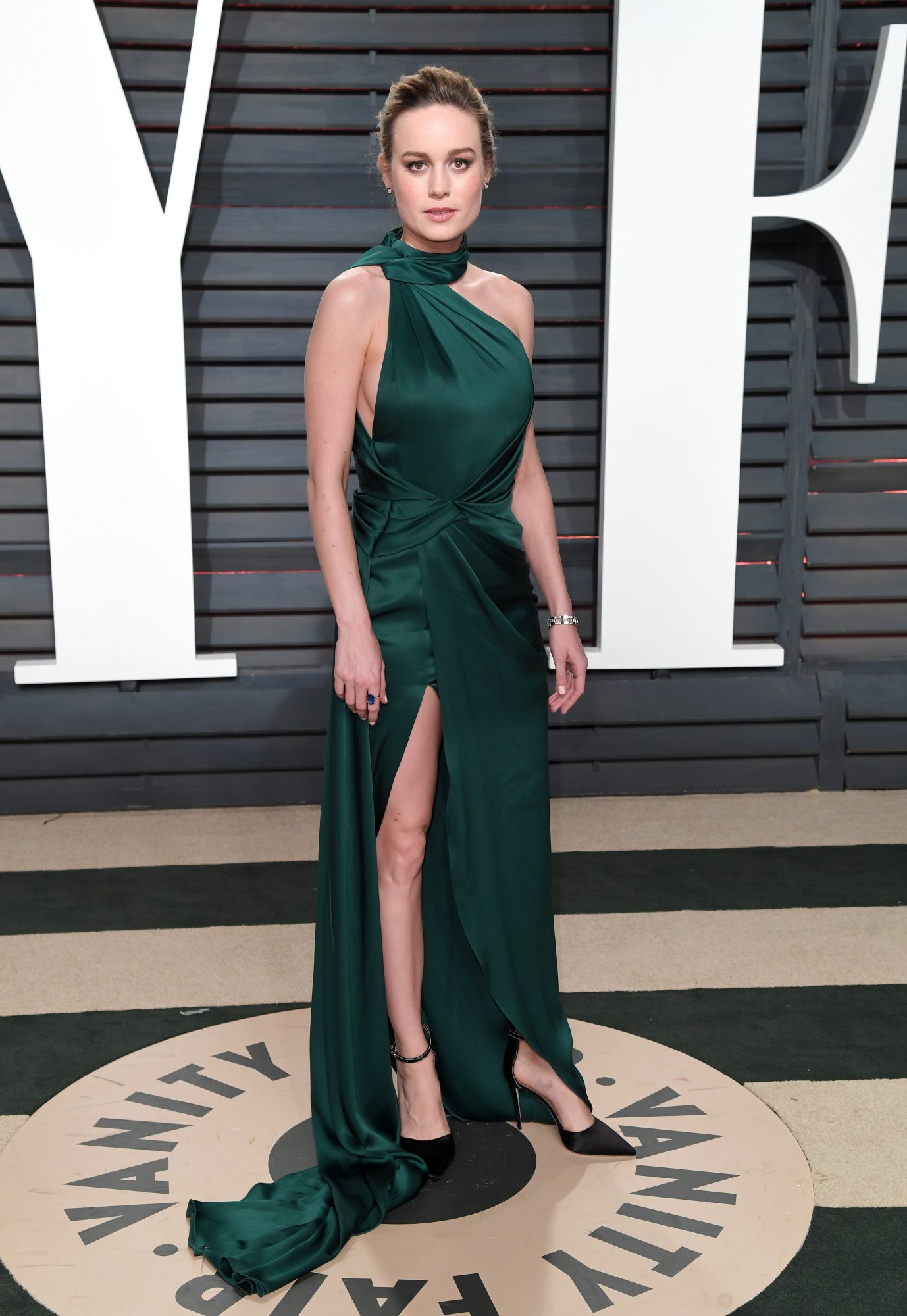 — much like the gown Larson wore to last month's 23rd Annual Screen Actors Guild Awards! We're onto you Brie!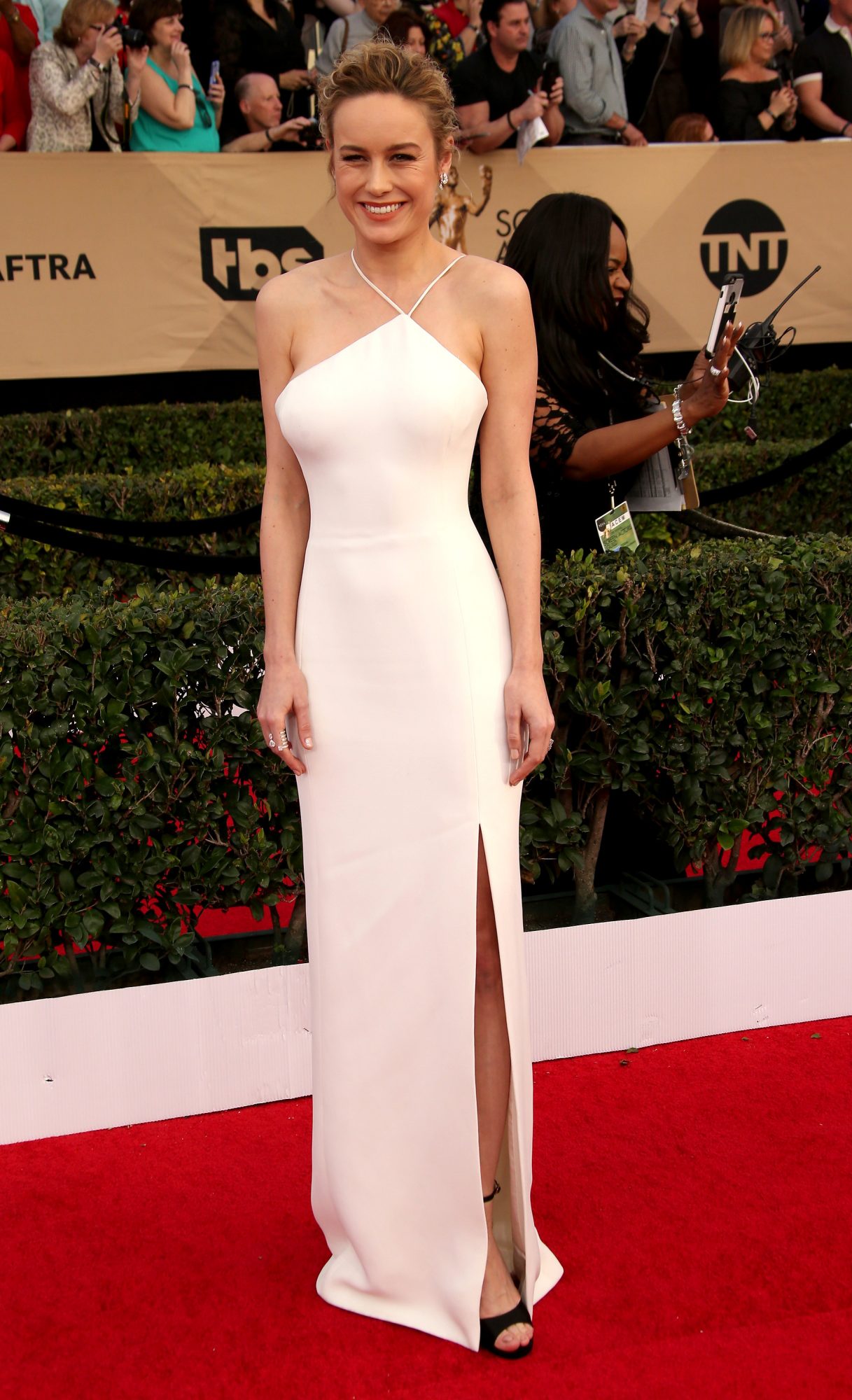 Did Larson just dye her dress from the SAG Awards, or what? She's got a thing for halter necks because, duh! She looks amazing in them! These two gowns with the off-center halter necks are doing wonders for her shoulders and collarbones.
If you scroll through Larson's past picks for red carpet gowns, you get a sense that she's really into anything with a halter-esque neckline. The gold dress she wore to last year's Golden Globes can definitely be categorized as a halter:
And we're getting some mild halter feels from Larson's Met Ball dress:
Larson clearly knows what styles are working for her body. Brie, we love what you're doing. Let's keep this halter thing going!