Brie Larson's suit has a tail, BUT it's a boss-lady tail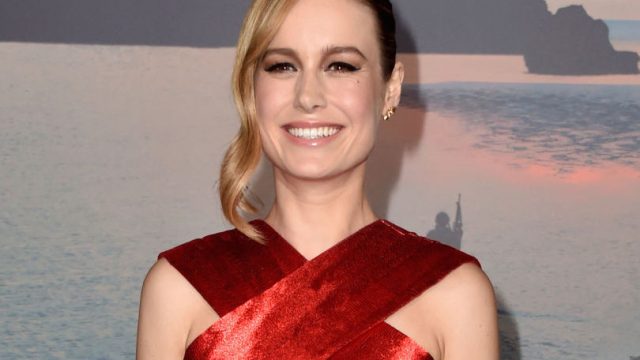 Serving straight-up, badass boss-lady realness on the red carpet in Beijing last night, Brie Larson stunned in a two-piece suit — with a tail! — and won our fashion-loving hearts forever.
The actress was in China for the premiere of her latest flick, Kong: Skull Island (it's already in theaters in the U.S. so go see it now if you haven't yet!), and while her performance in the film is undeniably impressive, her ability to pull off that Alexander McQueen suit deserves an award entirely its own.
The double-breasted gray suit — straight from the brand's fall 2017 collection, shown at Paris Fashion Week earlier this month — is oversized and boxy, and comes complete with a pair of swinging palazzo pants. But its best feature by far is the ruffled "tail" that flows fabulously from the left side of the jacket.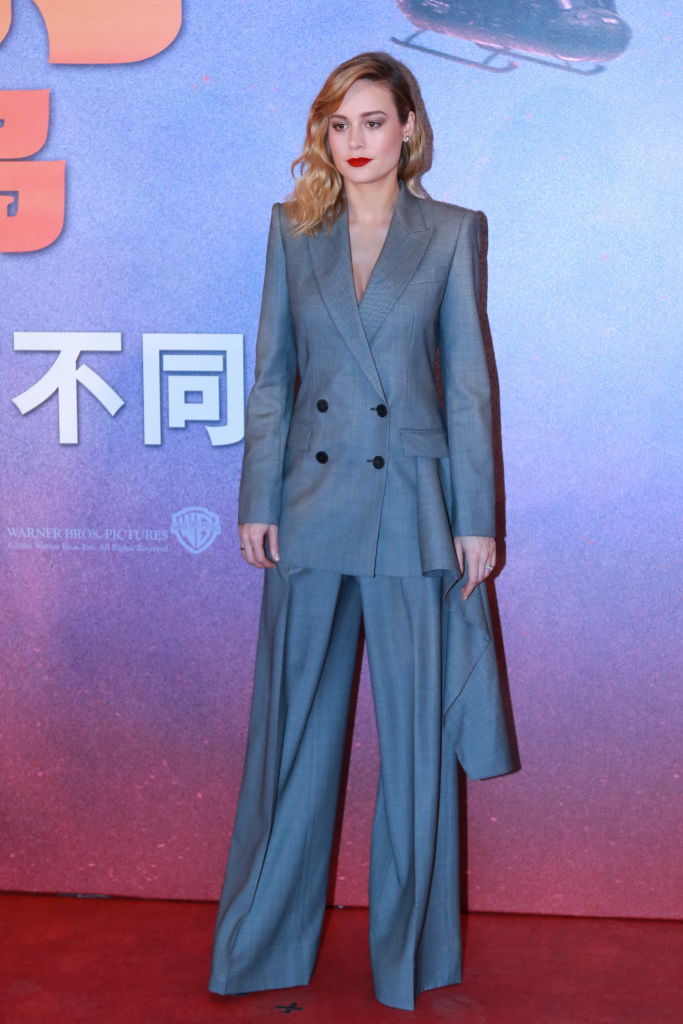 Get. It. Brie!
The suit is in line with trends we saw across collections during fashion month, namely the choice by designers to explore and reshape the meaning of "femininity" and women's place in the world. So you can thank the political climate for all the great power suits that are about to hit shops. (A silver lining to the insane world we're currently living in?)
But back to Brie! The actress was appearing, in her bossed-up ensemble, at a press conference for Kong alongside co-stars Tom Hiddleton, Samuel L. Jackson, and Jing Tian. But this was no ordinary American-syle press conference.
At this event, there was dancing.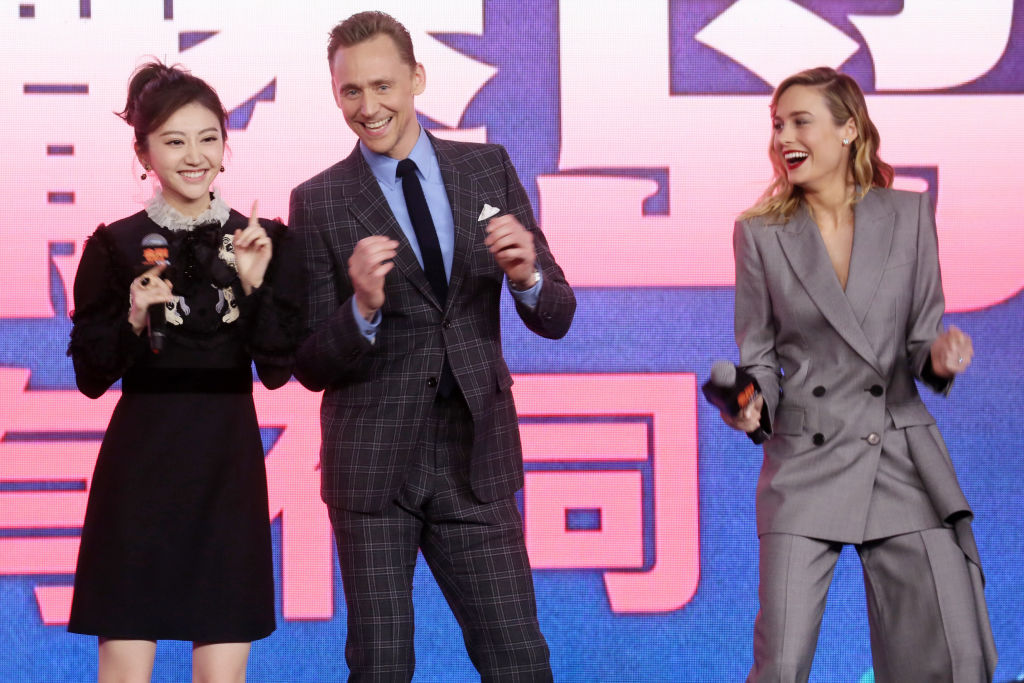 There was posing.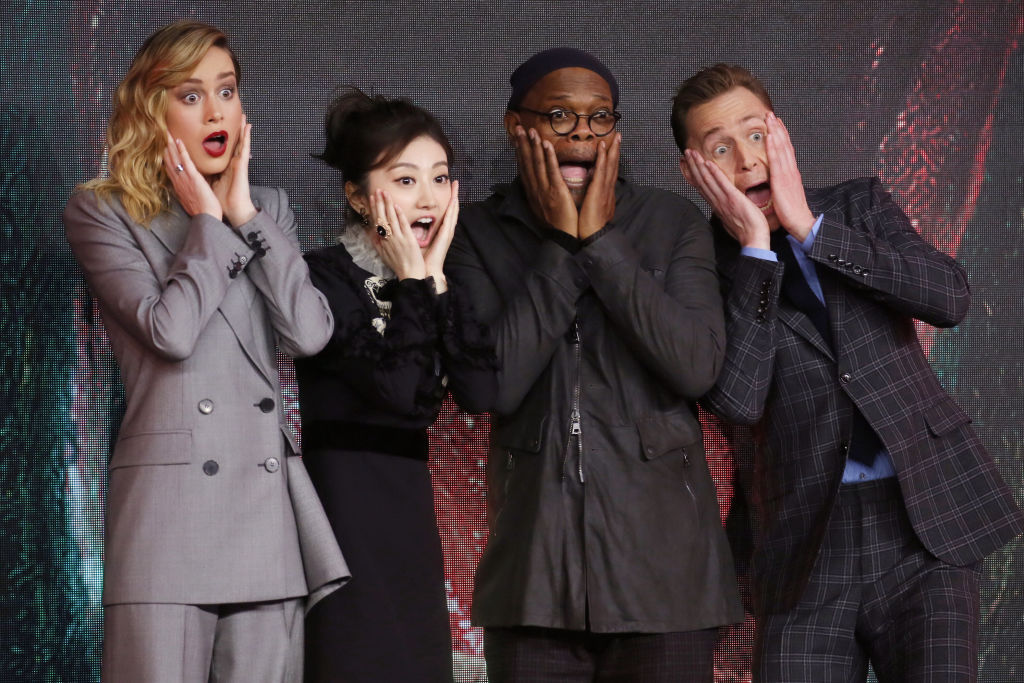 Look at Sam's face! We're dying.
And there was even a ~do you dare~ mystery tank into which Larson bravely plunged her bare hands.
We're not *quite* sure what's in there, but it looks pretty harmless.
Anyway! If you're feeling inspired by Larson's look, check out some of our favorite androgynous (and feminist!) fashion labels, and add a pantsuit to your closet ASAP.