We need Brie Larson's post-election sweatshirt, because we still believe in magic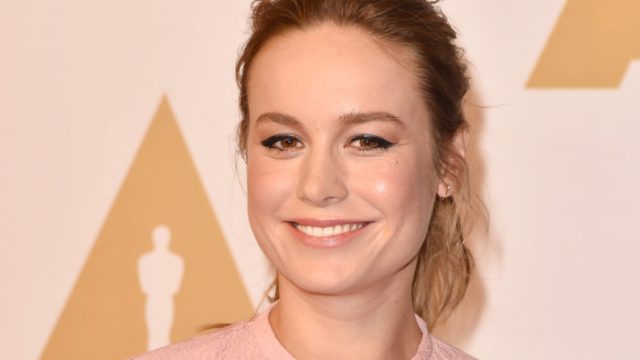 After going on for what felt like a thousand years, Election Day is finally over. The day came and went, but so many *feelings* continue to linger. Luckily, Brie Larson has a post-election sweatshirt that we all need in our closet.
After stumping hard for Hillary Clinton's bid to be the first female president in United States history, many celebs like Larson were crushed by her shocking loss to Donald Trump. Larson posted a photo to Instagram, noting her feelings on the current state of the election, with a sweatshirt of a unicorn doing yoga. She aptly captioned the photo with "MOOD."
Check out the unicorn sweatshirt below:
The RedBubble sweatshirt is a little pricy at $51.26, but is everything we need to make it through the next few months (or years).
The Oscar-winning actress was very candid with her followers on Twitter and Instagram about her political support, tweeting that women needed to be getting out and voting. Since the election results have been called, Larson has also been retweeting various people and publications, noting their shock for the election results and encouraging followers to donate to at-risk organizations.
She also reposted Modern Family actor Jesse Tyler Ferguson's tweet to her Instagram, encouraging people to reach out to those feeling silenced by Trump's win, and then urging them to go out and fight for justice. Larson captioned the picture,
"TOMORROW AND EVERY DAMN DAY THEREAFTER HAVE MORE PURPOSE THAN EVER. I will never ever ever stop doing everything in my power to bring equality and peace to this planet. Are you with me?
The next few weeks are going to bring uncertainty and the next few years could bring even more uncertainty. What we're certain we need is Larson's sweatshirt to remind us to take a second and breathe every once and awhile.